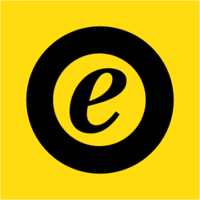 Trusted Shops
Head of Sales Uk & Rest of the World M/F/D
Indefinido

 

Fecha de inicio:

 

Salario entre 60K € y 100K €

Teletrabajo a tiempo completo

> 5 años
La empresa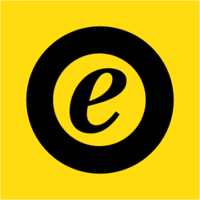 Trusted Shops
SaaS/Servicios en la nube

Entre 250 y 2000 empleados
La oferta
Head of Sales Uk & Rest of the World M/F/D
Indefinido

 

Fecha de inicio:

 

Salario entre 60K € y 100K €

Teletrabajo a tiempo completo

> 5 años
¡El puesto ya ha sido cubierto!
Who are they?
Trusted Shops dreams of a digital world we can trust. They started with their Trustmark including Buyer Protection for more orientation and real security when shopping online. Today, their feedback system brings real transparency to all digital sectors, far beyond just e-commerce.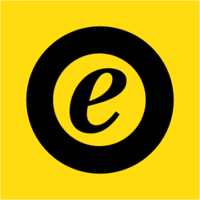 Visit the profile
Rencontrez Marie , Lead Manager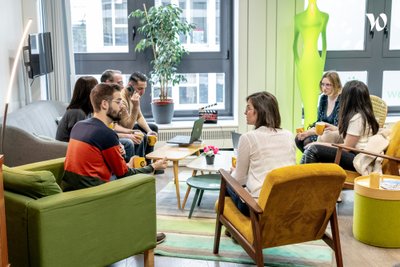 Rencontrez Vivien, Partner Manager
Rencontrez Victoire , Recruteuse France
Job description
This is a 100% remote position!
You can work with us from: Germany, France or Spain.
At Trusted Shops, our mission is to build trust between people and businesses on the Internet.
Our goal is to become the No. 1 digital trust brand in Europe.
Our unique combination of trusted brand, real customer reviews and buyer protection helps millions of consumers buy online every day with confidence.
With our new eTrusted customer review platform, we are ready to take our development even further!
Headquartered in Cologne, we are a fast-growing and profitable SaaS company operating in a dozen European countries with over 800 employees. Backed by renowned international investors such as Rocket Internet and Omnes Capital, we are preparing for an IPO to fuel our next growth phase.
Want to join us?
We are currently looking for our Head of Sales for Uk & Rest of the World Market
Your tasks:
*
Do you want to participate in the professional development of the teams and lead them towards a common goal?
Do you want to join a winning team and help sell a great product?
If so, you are the right person for Trusted Shops who is looking for a motivated, energetic and dynamic leader for the Uk & RoW market.
As Head of Sales Uk & RoW, you will be responsible for the overall revenue of this market.
Your objective is to drive growth across the customer funnel: acquire new customers, develop existing customers and minimise customer churn. Your challenge is operational excellence.
You will be responsible for supporting the B2B sales teams (90% outbound and cold calls), Account Managers and CSMs. You will also be supported by the Revenue Operations and Customer Success Operations teams.
This is a highly visible position that gives you the opportunity to exercise leadership, manage teams and be an integral part of the growth and success of Trusted Shops.
As Head of Sales, it is your responsibility to define, measure and reinforce good sales practices by following trends, keeping up with the competition and anticipating business needs.*

Responsibilities:
Drive growth across the customer funnel: customer acquisition, expansion of existing customers, minimising customer churn.

Build a strong leadership team for sales, account management and customer success.

Manage, motivate, coach Teams Leads of the different B.U.'s (new business, CSM and AM).

Implement the strategies defined by Trusted Shops for sales, account management and customer success.

Collaborate with managers in other markets to develop best practice.

Become the face of Trusted Shops for your market
Preferred experience
Ideal person sought:
Expertise in digital / SaaS knowledge with subscription model.

Experience of managing a sales team in a fast paced / high volume and sedentary sales environment

Knowledge of how to use KPIs and data to support effective sales behaviour and the health of their team's sales performance

Ability to create, define and manage a strategic plan for their teams and for the operation of support teams

Proven success in managing a team with varying levels of professionalism and experience; knowledge of proven models for coaching and developing their team

Ability to contribute to and lead the overall sales plan and strategy

Native in english (all the internal communications are in english).

Strong communication and leadership skills, combined with the ability to interact with people at all levels
Recruitment process
There are three stages in the recruitment process for this position:
a telephone conversation with Victoire, Head of Recruitment
a one hour exchange, via Teams, with Bastian, our Head of Sales Europe.
the Practical Day, again via Teams.
Practical Day?
We set up this event so that the process works both ways. On our side, we show what a typical day of a Head of Sales looks like and what he or she has to do. On the other hand, we have role plays to see how the Head of Sales works on a daily basis.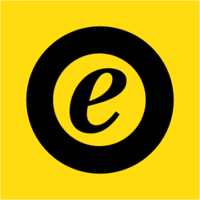 Trusted Shops
¿Te interesa esta oferta?
Questions and answers about the offer
Añadir a favoritos

Compartir en LinkedIn

Compartir en Facebook

Compartir en Twitter