La empresa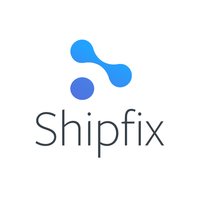 Shipfix Technologies
Inteligencia artificial/Aprendizaje automático, Transporte marítimo y terrestre, SaaS/Servicios en la nube

Entre 15 y 50 empleados
La oferta
UI / UX Designer
Indefinido

 

Teletrabajo a tiempo completo
¡El puesto ya ha sido cubierto!
Who are they?
They are a data intelligence platform for shipping and commodities. 
Their mission? Empower maritime and trade professionals through actionable data and collaborative workflows
Why? The market hasn't evolved since the adoption of email: no data intelligence, manual workflows, no community network
How? Their AI driven tools aggregate cargo, freight, port and vessel information. By centralising trading communication & operational workflows they provide unprecedented data to the trading community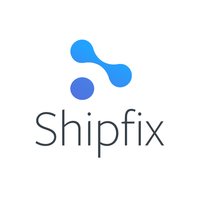 Want to know more about Shipfix Technologies?
Company culture

,

jobs

... Let's go for an immersion!
Visit the profile
Discover Shipfix with Antoine, Co-founder, Co-CEO: Revenue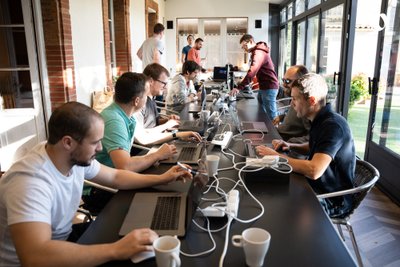 Discover Shipfix with Serge, Co-founder, Co-CEO: Tech & Product
Discover Shipfix with Sheetal, Senior Customer Success Manager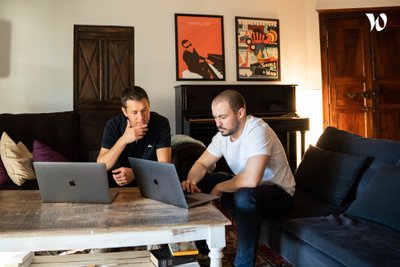 Job description
Shipfix is the market leading data intelligence platform for shipping and commodities. Our proprietary artificial intelligence-driven tools aggregate cargo, freight, port and vessel information to enable the daily workflows of maritime and trade professionals and to address key challenges faced by the industry that Shipfix has proven to overcome.
At Shipfix, we have fully embraced a remote work policy. We don't think collaborative teamwork requires us to be physically in the same office so we'll be happy to welcome you, wherever you're based. That being said, we also keep in mind that not everyone can or is happy working from home so we can always provide access to your local co-working space.
About the role
We are scaling our product team to accelerate our roadmap and will be recruiting a team of UI UX designers to join us on this exciting journey. In this 100% remote role, designers will be working across a variety of products, including but not limited to: email inbox, shipping directory, data insights dashboard, messenger, website, social and branding templates.
The role includes (but is not limited to) the following responsibilities:
Create product concepts that balance vision, craft, speed and business potential
Foster the design culture in a fast-growing startup environment
Sharp intuition of accessible mental models and flows (UX)
Ability to translate UX flows into interactive prototypes
Demonstrate strong visual and UI capabilities
Evolve and maintain our design system as we scale
Translate abstract concepts into pixel perfect designs
Assist in the creation of UI components for new features
Work with Marketing to produce impactful storytelling visuals
You're confident using Figma and are up to speed with its latest features
You're confident speaking and writing in English and French
Nice to have a basic understanding of HTML/CSS and how design translates into code 
A friendly team-player with ability to work autonomously when needed (remote role)
Tools: Figma, Notion, Productboard 
Perks and Benefits
Senior expert team (6 ex-CTOs for 12 engineers), team harmony, social, hardworking open minded and kind colleagues (lots of sports addicts),
Endless technological challenges, innovative environment and intellectually stimulating,
Competitive Salary
Full family healthcare coverage with Alan (yes, that including your partner and kids)
Flexible homeworking contracts (access to co-working space provided if needed) and we provide all necessary hardware (screens, MacBook Pro M1 32Go 1To, keyboard, etc.)
Generous celebrations for work and life milestones
3 days dev sessions every 3 months in an Airbnb with:

A chef preparing every meals,
Group workouts, relaxing times, piscine and hammam,
Workshops, presentations, brainstorming on tech challenges or focus on specific themes,
Group experience such as VR esports with EVA (eva.gg)
Preferred experience
Thoughtful problem-solvingFor you, problem-solving starts with a clear and accurate understanding of the context. You can decompose tricky problems and work towards a clean solution, by yourself or with teammates. You're comfortable asking for help when you get stuck.
ExperienceYou've heard of Figma, Productboard, GitHub or even better; you're familiar with these. You have a strong track record of shipping developer-facing products users love. 
Pragmatic and business-orientedYou care about the business impact of what you're building, and you prioritise projects accordingly. You're not just going after cool stuff—you understand the balance between craft, speed, and the bottom line.
Shipping quality user experiencesYou elevate the quality of the product by proactively identifying user experience problems before they ship. You don't just flag issues for others to solve—you communicate potential alternatives and brainstorm solutions with your teammates.
Put users firstYou think critically about the implications of what you're building, and how it shapes real people's lives. You understand that reach comes with responsibility for our impact—good and bad.
Empathetic communicationYou communicate nuanced ideas clearly, whether you're explaining technical decisions in writing or brainstorming in real time. In disagreements, you engage thoughtfully with other perspectives and compromise when needed.
Team playerYou collaborate well cross-functionally—especially with engineering, marketing, sales, and support—to get an organisation working together towards strategic objectives. You understand when work is better, together. You enjoy collaborating cross-functionally to accomplish shared goals, and you care about learning, growing, and helping others to do the same.
Take ownershipYou are fully responsible and truly own outcomes of your work. You actively and willingly takes ownership and responsibility for the team's projects. We're an innovative company and we wouldn't be able to achieve what we do without your ideas. We operate with a flat hierarchical structure, what truly matters is you, your ideas to be disruptive and your capacity to deliver.
Security and privacyYou actively approach work through a security and privacy lens and look for vulnerabilities before production (think privacy by design) to help us maintain our ISO27001 and ISO27701 certifications.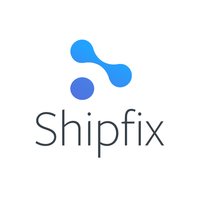 Shipfix Technologies
¿Te interesa esta oferta?
Questions and answers about the offer
Añadir a favoritos

Compartir en LinkedIn

Compartir en Facebook

Compartir en Twitter