La empresa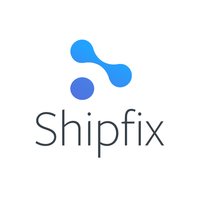 Shipfix Technologies
Inteligencia artificial/Aprendizaje automático, Transporte marítimo y terrestre, SaaS/Servicios en la nube

Entre 15 y 50 empleados
La oferta
DevOps - Senior platform engineer
Indefinido

 

Teletrabajo a tiempo completo
Who are they?
They are a data intelligence platform for shipping and commodities. 
Their mission? Empower maritime and trade professionals through actionable data and collaborative workflows
Why? The market hasn't evolved since the adoption of email: no data intelligence, manual workflows, no community network
How? Their AI driven tools aggregate cargo, freight, port and vessel information. By centralising trading communication & operational workflows they provide unprecedented data to the trading community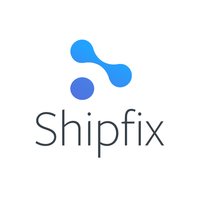 Want to know more about Shipfix Technologies?
Company culture

,

jobs

... Let's go for an immersion!
Visit the profile
Discover Shipfix with Antoine, Co-founder, Co-CEO: Revenue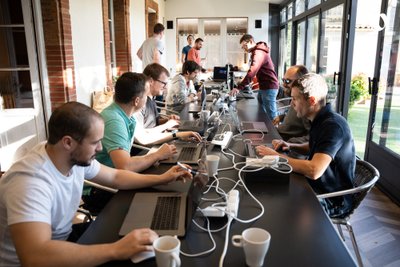 Discover Shipfix with Serge, Co-founder, Co-CEO: Tech & Product
Discover Shipfix with Sheetal, Senior Customer Success Manager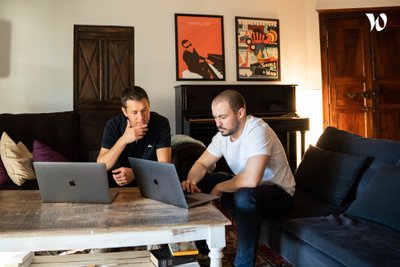 Job description
Shipfix is the market leading data intelligence platform for shipping and commodities. Our proprietary artificial intelligence-driven tools aggregate cargo, freight, port and vessel information to enable the daily workflows of maritime and trade professionals and to address key challenges faced by the industry that Shipfix has proven to overcome.
At Shipfix, we have fully embraced a remote work policy. We don't think collaborative teamwork requires us to be physically in the same office so we'll be happy to welcome you, wherever you're based. That being said, we also keep in mind that not everyone can or is happy working from home so we can always provide access to your local co-working space.
About the role
In this role, you will be involved in the architecture and administration of our distributed real-time system.
The role includes (but is not limited to) the following responsibilities:
Build performant and innovative solutions to make our backend systems evolve and be more and more efficient
Monitor services and infrastructure health
Implement and maintain security solutions over the platform
Ensure Level 2 support in relation with the Customer Success team
Provide support to the dev teams on the best way to utilise infrastructure components and tools across their projects.
Build internal tools.
Our Stack: Elixir, Python3, VueJS, Flutter, Postgresql, Docker, Terraform, Google Cloud (Kubernetes, Pubsub, KMS, Storage, Dataflow, Datastore, Big Query).
Perks and Benefits
Senior expert team (6 ex-CTOs for 12 engineers), team harmony, social, hardworking open minded and kind colleagues (lots of sports addicts),
Endless technological challenges, innovative environment and intellectually stimulating,
Competitive Salary
Full family healthcare coverage with Alan (yes, that including your partner and kids)
Flexible homeworking contracts (access to co-working space provided if needed) and we provide all necessary hardware (screens, MacBook Pro M1 32Go 1To, keyboard, etc.)
Generous celebrations for work and life milestones
3 days dev sessions every 3 months in an Airbnb with:

A chef preparing every meals,
Group workouts, relaxing times, piscine and hammam,
Workshops, presentations, brainstorming on tech challenges or focus on specific themes,
Group experience such as VR esports with EVA (eva.gg)
Preferred experience
5+ years experience building scalable backend systems
Strong grasp of inter-service routing, load balancing, DNS, and ability to translate the path of a user request in the cloud.
Advanced skills in debugging a live production system
Experience working with GCP
Familiar with large-scale systems in Python, Elixir/Erlang, or other similar tools
Experience with Kubernetes, Terraform, PostgreSQL, BigQuery
Extra:
Experience with Hashicorp Terraform and/or Vault
Sensitivity to SRE best practices; monitoring, alerting, incident response
Experience with Python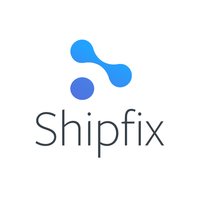 Shipfix Technologies
¿Te interesa esta oferta?
Enviar candidatura
Questions and answers about the offer
Añadir a favoritos

Compartir en LinkedIn

Compartir en Facebook

Compartir en Twitter