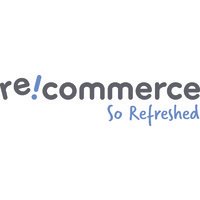 Recommerce Group
Business Manager Spain W/M
Indefinido

 

Barcelone

Licenciatura / Máster

> 3 años
La empresa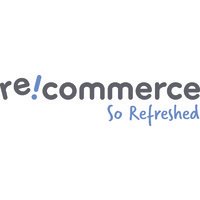 Recommerce Group
Medio ambiente/Desarrollo sostenible, Macrodatos, Comercio electrónico

Entre 50 y 250 empleados
La oferta
Business Manager Spain W/M
Indefinido

 

Barcelone

Licenciatura / Máster

> 3 años
¡El puesto ya ha sido cubierto!
Qui sont-ils ?
About Recommerce
ReCommerce is one of the 120 companies in the prestigious #Frenchtech120 index🤩
Founded 12 years ago, the turnover follows a double-digit growth per year to reach 90M€ this year. Recommerce has more than 100 "Resellers".
 ReCommerce is the expert in smartphone resale, refurbishment and trade-in. We give a second life to mobiles thanks to innovative technologies and methods, from collection to resale. We offer the widest range of refurbished smartphones on the market under the ReCommerce brand, as well as innovative recovery solutions on the web and in points of sale. We work with the largest European distributors and telephone operators. We are distributed in more than 15 countries in Europe and physically established in 7).📲
Because "giving meaning" seems essential to us, our solutions and processes are designed to actively contribute to sustainable development. 🌱
Being a « Recommercant » what does it mean ?
·       It is to act directly on the environment in a positive way by reducing the ecological impact of our footprints
·       It means joining a company on a human scale, responsible and dynamic
·       It means working on large-scale projects in an international and multicultural setting.
·    It means adhering to the company's values, including: feeling concerned about the future, cultivating excellence, remaining humble and optimistic.
·       It means having access to multiple advantages including an atypical and pleasant working environment
We are absolutely convinced that our company should represent the diversity of the world in which we live. As such, we will have the pleasure of welcoming you to our team regardless of your differences, your religious and personal convictions, your tastes, and your cultures.
Obviously, all our offers are open to people with disabilities who are welcome.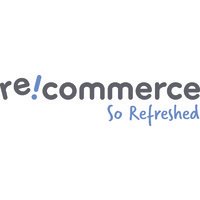 Visiter le profil
Rencontrez Sophie, Product Owner
Rencontrez Cédric, CIO & Co-Fondateur
Rencontrez Antoine, Directeur du Recommerce Lab & Co-Fondateur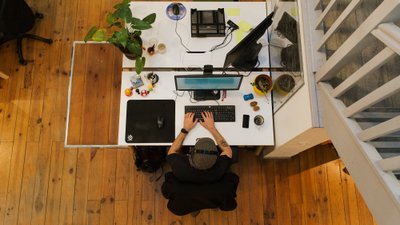 Descriptif du poste
Main missions:
I. Develop the partner portfolio in line with the company's strategy for Spain
Contribute to the development of new partnerships in Spain
·       Respond to and follow up on incoming inquiries.
·       Coordinate and take responsibility for interesting tenders.
·       Represent the company at trade fairs
II. Support for major customers
·       Preparation of offers according to the company's strategy and negotiation of the various conditions (commercial and legal)
·       Implementation and follow-up (offers, invoicing, after-sales, etc.)
·       Daily performance analysis and preparation of reports for the client.
·       Communication of results, ongoing business and opportunities for development.
·       Propose and implement development action plans.
·       Identify and report risks, define and implement appropriate measures.
III. Internal contribution to the overall performance and strategy of the company
·       Carry out "on the ground" surveys with analysis to support the identification of priority development areas and plans for action and participation in the "bottom-up" approach.
·       Participate in various internal and external communication activities.
·       Use and improve internal tools and processes and adapt them to customer needs.
Profil recherché
Profile:

This job is for you if:
·       You live in Spain – Ideally in the cities of Madrid or Barcelona
·       You have a complete university education (Bac + 3 mini)
·       You are a native Spanish speaker and have a good knowledge of English. Knowledge of French is an advantage.
·       You are well connected with smartphone retailers (such as Vodafone, Telefonica, Mediamarkt, Expert, Otto, Lidl, Aldi, etc.).
·       You are methodical, autonomous and you can quickly and efficiently solve the various problems that you have to deal with internally and externally.
·       You have team spirit and a good ability to adapt in order to integrate into multicultural teams and to be able to work with the teams of our partners.
·       You develop your ability to persuade and can deal with stressful situations.
·       You demonstrate an entrepreneurial spirit and are able to work independently from a distance.
·       You have an excellent reputation, and you are a trustworthy person.
·       You care about sustainable development and the circular economy.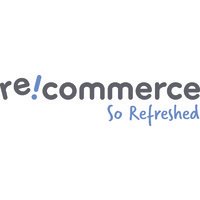 Recommerce Group
¿Te interesa esta oferta?
Questions et réponses sur l'offre
Añadir a favoritos

Compartir en LinkedIn

Compartir en Facebook

Compartir en Twitter