Reckitt
Junior Key Account Manager
Indefinido

 

Fecha de inicio:

 

Praha

Teletrabajo a tiempo partial

Diplomatura

> 1 año
La empresa
Reckitt
La oferta
Junior Key Account Manager
Indefinido

 

Fecha de inicio:

 

Praha

Teletrabajo a tiempo partial

Diplomatura

> 1 año
¡El puesto ya ha sido cubierto!
Who are they?
Reckitt je místem nejoblíbenějších a nejdůvěryhodnějších značek v oblasti hygieny, zdraví a výživy, které spojuje jasný záměr, a to zajistit čistější a zdravější svět. Nyní více než kdy jindy všichni chápeme důležitost hygieny. Je tedy uklidňující vědět, že existují některé věci, kterým můžeme vždy důvěřovat a které nám pomohou postarat se co nejlépe o sebe a o ty, které milujeme.
Reckitt pracuje s neutuchající energií a inovacemi, aby vytvořil ty nejlepší možné produkty, kterým denně důvěřuje milióny lidí. Celosvětově má ve svém portfoliu značky jako Air Wick, Finish, Lovela, Vanish a Calgon, v rámci jejichž smyslu se zavázal méně zatěžovat životní prostředí a pomáhat tam, kde je třeba. Například se značkou Air Wick se snaží propojit lidi s přírodou, ve které díky značce Finish a automatickému mytí nádobí zůstává více vody.
Nic z toho by však nebylo možné bez úsilí svých různorodých a talentovaných lidí, kteří tvoří kulturu této společnosti. Lidé jsou v Reckittu na prvním místě, proto se společnost snaží vytvořit prostor a příležitosti, kde má každý možnost uspět a dělat vždy správnou věc.
Visit the profile
Denisa, HR Business Partner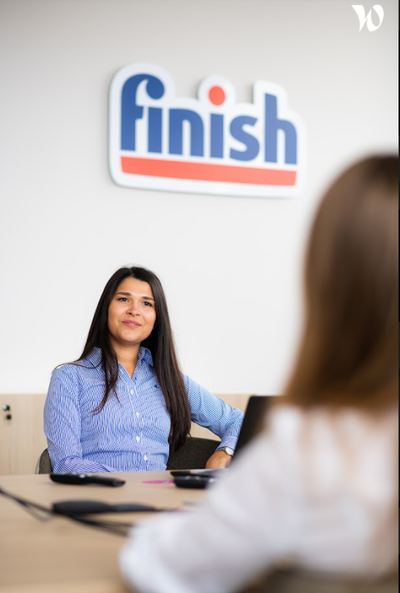 Katka, Junior Brand and Trade Marketing Manager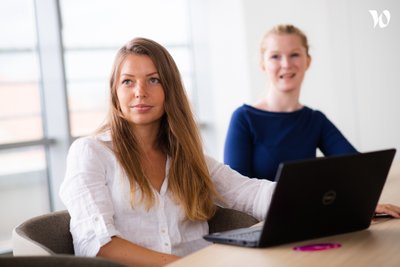 Job description
Want to deliver far more than just growth? As a Junior Key Account Manager with Reckitt, you'll have the freedom to turn an already-strong customer relationship into something beautiful.
As Junior Key Account Manager you will develop and implement the sales strategy per customer in alignment with Reckitt's strategic objectives (NR, COP, Gross Margin, NWC), and manage the customer relationship on an ongoing basis.
Key Responsibilities:
Providing management reports with executive summaries
Regular business analysis
Developing sales budgets and plans
Close cooperation with respective customer (buyers) on everyday sales agenda
Delivering internal targets (NR, GM, MS, LSM, MSL, FSCT)
Internal cooperation with other departments on key projecst (BDI)
You'll love it because…
…you'll get to make an impact like never before. You'll be responsible for your own projects - we can't wait to listen to your ideas. The products you help us get out there will make people's lives better. Our iconic brands will provide an incredible platform for you. And our dynamic, ownership-driven culture will help bring the very best out of you, every day.
Preferred experience
Fluent in business English, both written and oral
Computer proficient in Microsoft Office (using MS Excel, PowerPoint)
Experience in a similar position
Results oriented - "can do" spirit, entrepreneurial, communicative, & proactive
Strong understanding of sales and marketing strategy and planning issues
Very strong communication skills including oral, written and presentation skills
Reckitt
¿Te interesa esta oferta?
Questions and answers about the offer
Añadir a favoritos

Compartir en LinkedIn

Compartir en Facebook

Compartir en Twitter