Perifit
Regulatory Affairs Engineer
Indefinido

 

Teletrabajo a tiempo completo

> 3 años
La empresa
Perifit
Objetos conectados, Salud, Estilo de vida

Entre 15 y 50 empleados
La oferta
Regulatory Affairs Engineer
Indefinido

 

Teletrabajo a tiempo completo

> 3 años
¡El puesto ya ha sido cubierto!
Who are they?
Perifit is a femtech startup from Paris, France, created by two engineers in 2017, and now a fast-growing team of 30 employees in 6 countries.
Our goal is to assist women worldwide with the most challenging moments in their lives - moments that are heavily under-addressed - and which could benefit from fun and effective self-care solutions.
Our first product, the Perifit (a connected probe and its mobile games), has become the #1 connected solution for pelvic floor rehabilitation. As of now, it has helped a whopping 250000 women improve their pelvic floor strength and wellness and is the best-ranked app in its category.
Visit the profile
Rencontrez Cyril, Co fondateur
Rencontrez Marie-Anne, CMO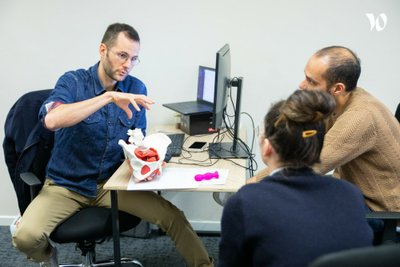 Rencontrez Stéphanie, CFO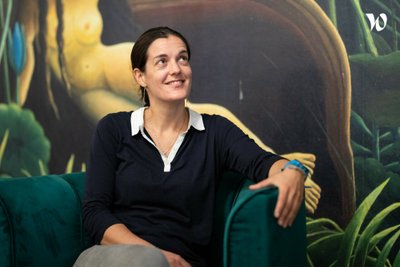 Job description
With many new projects emerging, we are looking for a talented Regulatory Affairs Engineer.
⭐️ Key Responsibilities
You will work within the Hardware development team and will be the key person responsible for all regulatory aspects of new and existing products. Working in close collaboration with the other teams (research, product development, quality, product management, marketing), your main tasks will be to :
Be the quality and regulatory person of reference for all products,
Develop regulatory strategies to optimise the launch and commercialization of medical devices (Class I and II),

More specifically, support the development teams throughout the life cycle of a product in the implementation of the standards applicable to the device, including:

Register with the FDA (and manage 510(k) submission if applicable), CE (under MDR), or any other regulatory authority, class I and II medical devices,
Maintain and streamline our quality system under QSR and MDR, and obtain MDSAP certification,
To contribute to the analysis and response to customer complaints and to the follow-up of device quality control,

Ensure regulatory monitoring.
Preferred experience
🗂 You have at least 3 years of experience (including internship and work-study) in EU or US medical device certification, 510 (k) preparation and submission, Quality Systems under QSR, MDR or/and MDSAP,
You are used to working within a quality management system, you know how to interpret and facilitate the implementation of regulatory guidelines and are familiar with the standards applicable to medical devices,
You have experience in a start-up where you have built quality systems combining rigour, flexibility and simplicity,
🤸You are comfortable talking about women's health issues, are not intimidated by the topics of pelvic floor health, the vagina, childbirth and female intimacy in general, and curious to learn more.
💪🏽 You are a feminist and believe in the right of every woman to have access to fun and effective health solutions,
🇬🇧 You speak and write excellent English; French as a working language is a plus
⭐ Benefits
A chance to impact the lives of hundreds of thousands of women ❤️
Rapid career development in a fast-growing company 🚀
A great place to work, a caring, fun and dynamic atmosphere, with incredible offices in central Paris 🎊
A rewarding experience to increase your skills and be on the cutting edge of the industry (high quality 3D printer!)🤓
The choice of your work tool: Mac or PC, it's your choice! 💻
Meal tickets supported at 60% by the company 🍔
Nursery places sponsored by Perifit, at an advantageous rate for the employee, because peaceful parents are happier employees! 👶
A sports membership with access to your favourite gyms 💪
Great flexibility in terms of work hours and remote work 🗺
Stock options (BSPCE) for all employees 📈
Recruitment process
HR Interview
Hardware and Research teams Leaders interview
Case study
CEO Interview
Perifit
¿Te interesa esta oferta?
Questions and answers about the offer
Añadir a favoritos

Compartir en Twitter

Compartir en Facebook

Compartir en LinkedIn