La empresa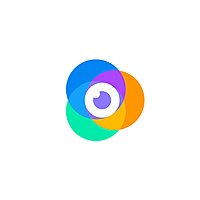 Partoo Italia
La oferta
Inbound / Growth Marketing - Italia
About
Localoo es una empresa scale up cuya misión es ayudar a los establecimientos a desarrollar sus ventas con Internet.
Con más de 200 empleados en Francia, España, Brasil e India, Localoo tiene una tasa de crecimiento anual de entre el 80% y el 100%. Y esto es sólo el principio. Su objetivo es convertirse en la aplicación de referencia utilizada por los puntos de venta de todo el mundo para desarrollar su negocio con Internet.
Los próximos 5 años verán, por tanto, una aceleración muy fuerte, tanto en términos de producto que aportará cada vez más valor a sus usuarios, a nivel internacional con su ambiciosa estrategia de expansión, como desde el punto de vista humano con el refuerzo de los equipos en sus distintas oficinas.
En mayo de 2021, Webedia decidió financiar el crecimiento internacional de Localoo con 15 millones de euros. Nuestra ambición es alcanzar los 100 millones de facturación y los 1000 empleados en 2025.
Pero Localoo es sobre todo una aventura humana: personas sencillas, divertidas, curiosas, empáticas y exigentes que quieren generar un impacto real ayudando a las empresas locales y comprometiéndose con las empresas que sitúan la política de RSE en el centro de su estrategia. Por ejemplo, los empleados de Localoo tienen la posibilidad de dedicar su tiempo a organizaciones sociales o ecológicas a través de la plataforma Vendredi.
El desarrollo personal y profesional de los empleados, así como su bienestar, es una de sus prioridades, como demuestra la etiqueta Happy at Work que recibieron en 2020 !
Job description
Partoo, who are we? 
Partoo is a scale up company whose mission is to help stores develop their turnover thanks to the Internet.
With more than 200 employees in France 🇫🇷, Spain 🇪🇸, Brazil 🇧🇷 and India 🇮🇳, Partoo is growing at a rate of 80% to 100% per year. And this is just the beginning! Our goal is to become the reference application used by stores around the world to develop their business thanks to the Internet. In the next 5 years they will experience enormous growth, in relation to:
the product, which will bring more and more value to users,
an international presence, with an ambitious expansion strategy (2 new offices a year),
the human point of view, with the aim of reaching 1,000 employees in 2025.
But above all, Partoo is a human adventure: simple, fun, curious, empathetic and demanding people who want to make a real impact by helping local businesses.
Employee well-being is a priority for them and has been recognized by the Happy at Work label they received in 2021!
Responsibilities:
The Italian market was opened in 2018 from the Barcelona office and now has 18 people in the sales, service and marketing departments. To date, the Italian market has more than 50 active customers in its portfolio, and a horizontal presence across many sectors.
Now we need a second person dedicated to marketing for the Italian market.
Missions of the Inbound/Growth Marketing Italy:

And to achieve that, it's really important to focus on 5 values :  
1. Concrete in our communication : be straightforward, give tips and share best practice 
2. Recurrence in our actions : choose actions that can live in the future, that can be repeated. Have the discipline to update and improve them 
3. Knowledge : take the time, twice a month to discuss with a marketing pair 
4. Quality : always ask yourself "does this idea/project bring added-value or not ?" 
5. Transparency in our KPI : inside and outside the team. We are not running for the BEST KPIs in the world, but just to be sure that we do is useful. 
The Marketing team:
Patricia: She comes from Spain - unfortunately not the sunniest region, but the most bonita :). She joined the Marketing team at the end of August 2019 as a trainee at the end of her studies to manage the Spanish and Italian markets. And she is now on a permanent contract to continue the marketing activity in these two Mediterranean countries!She likes cooking, adapting her playlists according to her mood (rap, folk, reggaeton), drawing, anime (and Japanese culture) and dogs.
Clément: The Angevin Clément joined the Partoo team in February 2018 as a Customer Success Manager. In January 2020, he joined the Marketing team to discover a new job and help Patrice and Patricia develop marketing actions at Partoo. He loves football, cinema, coffee and pasta.
Luciana: After several professional experiences between advertising agencies to managing her own wellness centre, Luciana left Brazil to live in France in 2017 with the wish to discover the culture and the ambition to embrace new opportunities. Now, she's the marketing manager for Brazil at Localoo in Paris. I'm calm and friendly person. She loves to travel, likes visiting the charming french countryside towns on the weekends and new countries on vacation. In her free time, she loves having a good conversation around a table with a good wine, visiting museums and cinemas. 
Patrice: He is 32 years old (despite his first name which seems older) and joined the team in June 2018 to open the Marketing department. After spending 5 years in big companies such as Sony and Samsung, he came to bring his experience and good humour to set up a global marketing strategy and structure the division. Today he is our CMO.
Sophie: After two internships in fashion e-commerce, Sophie decided to join Partoo for her final year of studies as an apprentice in the marketing department. She is in charge of the French and international marketing for the SMBs market. If you love cooking and eating as much as she does, you will get along really well!
Your Manager:
Alessandro: He was born in Imperia, the best city in the world from his words, he grew up playing rugby and listening to rap music, then after school, he moved to Genova, to study Business administration. He started working in Genova but after 8 months, he moved to the Barcelona office, now it's 4 years that he's living in the sunny Catalan capital. He's passionate about marketing news, any type of sports and good food.
Required Profile:
We are looking for a candidate with these requirements:
Native Italian, excellent knowledge of English. Spanish and French are a plus
Strong knowledge in Inbound and Lead generation through SEO, marketing automation tool and SEA (Google Ads, LinkedIn Marketing Solution, Facebook for Business)
Strong creativity in content creation
Experience in a SaaS company or agency
In line with corporate values: curious, empathetic and sympathetic
1-3 years of experience in Marketing or Agency departments
Recruitment process:
1st call with HR
Practical case study 
2nd interview with the Marketing Team Leader, Alessandro 
3rd interview with the CMO, Patrice 
Optional - meeting the team 
Final decision
Working conditions:
Based in Barcelona
Full-time role
From September 2021
Many fun activities: sports; after-work drinks; seminars etc.
50% reimbursement for health insurance
4€ per day for reimbursement of meals
25 days of paid vacation
Home Office available up to 3 days a week
Meet the team
This content is blocked
Youtube cookies are required to show you this content
Questions and answers about the offer
Añadir a favoritos

Compartir en Twitter

Compartir en Facebook

Compartir en LinkedIn