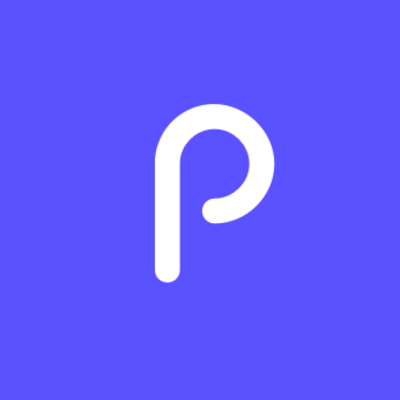 Papernest
DevOps Engineer (M/F) - Full remote possible
Formación:
No especificado
Experiencia:
No especificado
¡El puesto ya ha sido cubierto!
Who are they?
We are papernest
Our ambition? To be the one and only platform to manage all the subscriptions with one single click.
Since our launch in 2015 we haven't stopped growing: we are now more than 900 employees, 1 million users, and we work in 5 European markets and have offices in Paris, Reims, Barcelona and Warsaw. We are proud to be part of the top 120 French tech startups for the third year in a row and we are convinced that all great success comes first and foremost from a great team.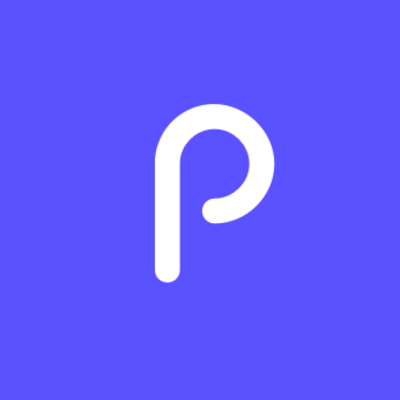 Let's go!
Rencontrez Clara, Recruteuse tech - produit
Job description
Working at papernest: definition.
Some people will mention the ambitious challenges, others the incomparable team spirit, or even the lively work atmosphere, perhaps all of them. One thing is for sure: we never get bored. What drives us: setting our next challenges, overcoming obstacles one by one and surpassing our goals. How do we do this? By choosing long-term success over short-term convenience; by valuing the efforts of each one and by offering our employees the opportunity to improve and develop themselves.
As you have understood, things move fast here. We're looking for talent who will contribute to our growth today and, above all, who are ready for tomorrow's feats.
But what exactly is papernest?
It is THE solution that revolutionizes the management of your contracts and subscriptions. To move all your arrangements with you, save money on your housing bills, and optimize your daily subscriptions. All this is for free in a few minutes, online or over the phone.
Eight years after our launch in 2015 in Paris, more than 1,5 millions users in France, Spain and Italy, a growth from 2 to 900 employees, the opening of 3 new offices in Reims, Barcelona and Warsaw, we are now at a turning point in our growth with the upcoming launching of thrilling projects.
And, as with us "never 3 without 4", we are proud, for the fourth consecutive year, to be part of the FrenchTech 120.
Are you ready to join the adventure ?


⚡️As a DevOps Engineer, you will :
Develop, Manage and monitor AWS infrastructure
Design and build the company project's infrastructure with the most appropriate services by AWS
Manage, evolve, and scale the infrastructure based on business needs
Maintain a high level of monitoring and security of the systems
DevOps automations
Scale and evolve our current CI system
Manage and monitor the integrations and automations between our softwares and our infrastructure
Improve auto-scaling automations
Communicate with the development teams and participate in solution-finding discussions
Support development teams in their conception and day to day implementation
Participate in On-Call shifts
🔎 About you :
Hard skills :
You have 2-5 years of experience as a DevOps / Infrastructure engineer in a fast growing startup
You have a strong experience with AWS and Infrastructure as Code (CloudFormation, CDK)
You have a good knowledge of Python, Bash, Docker and GNU/Linux
You have experience deploying serverless and container orchestration service (ECS, Kubernetes)
A good knowledge of Python-based tools like Django / Ansible / Airflow
You are familiar with networking and common protocols (TCP/IP, DNS, HTTP, FTP, SSH, ...)
You are fluent in English, another language is a plus !
Even better if...

You are communicative
You are autonomous, proactive and you're not afraid to take initiatives !
You are a "problem solver"
You are ready to join a complex project with more than 40 engineers
🚀 Your team 
Your manager will be Andrea, Head of Infrastructure. He is fully remote in Italy and will be always ready to support you and help you grow. You will work with him and Jeremy and Benjamin as a team to build the next-gen papernest infrastructure.

💜What we offer :
By joining papernest you will benefit from a package composed of:
Stock options (BSPCE)
Bonus on OKR
Health insurance, covered at 50% by papernest
... and you will be part of a working environment which is :

Flexible thanks to a remote friendly policy (possibility of 2 days of home office per week) for non-full remote contracts
Inclusive, everyone has their place at papernest, and with more than 46 different nationalities, it is not uncommon to start a sentence in English et de la finir en Français o en español ¡
Comfortable, with incredible offices in Paris, Barcelona, Reims and Warsaw
Team oriented with regular events and team buildings
Exciting and challenging, where you will find the necessary resources to develop your skills thanks to
our internal mobility policy
our Pluralsight training courses to benefit from quality hard skills training
Tech Fridays - a day during which all sprints are dedicated to innovation, pure technical projects and continuous learning
Tasty : free breakfast every Tuesday!
🌟Hiring process :
A first call with Clara, our talent acquisition team
An interview with Andrea, Head of Infrastructure (your future manager)
A technical test
A final interview with Cyril, CTO
If this is your challenge, don't miss it! We look forward to meeting you, no matter your gender, race, age, religion, disability, or sexual orientation. Our selection processes and workplace are inclusive and adapted for everyone.
Ladies, we strongly encourage you to apply! Even if you feel that you do not meet all the criteria mentioned in this offer, please note that they are only indicative. Your application will be considered with great interest. Parity and diversity are an asset for our teams!

Questions and answers about the job