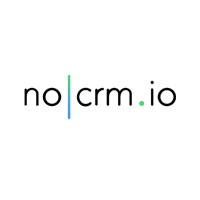 noCRM.io
Growth Executive
Indefinido

 

Fecha de inicio:

 

Salario entre £45K y £55K

Teletrabajo a tiempo completo

Diplomatura

> 2 años
La empresa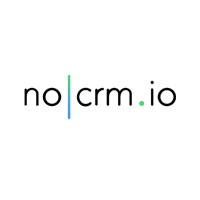 noCRM.io
La oferta
Growth Executive
Indefinido

 

Fecha de inicio:

 

Salario entre £45K y £55K

Teletrabajo a tiempo completo

Diplomatura

> 2 años
¡El puesto ya ha sido cubierto!
About
noCRM is a bootstrapped, innovative and profitable SaaS company built on the evidence that salespeople don't use CRM. Selling is not about sorting data, selling is a process and we've built a software that help sales people focus on what they do the best: selling.
noCRM is an international fully remote start-up with more than 3 000 happy customers around the world.
Job description
We are looking for a smart and data-oriented Growth Executive to work directly with the CEO to attract qualified traffic and generate new leads for our SaaS sales software. This is an excellent opportunity to join a growing startup with an international team and participate actively in its success.
"Valor does not await the passing of years" so you don't need years of experience for this position. We're looking for an open-minded candidate who'll enjoy the challenge of working in a competitive industry. You love to own projects, you feel comfortable reporting on performance, you're ready to try new things. You're a fast learner, you don't do things because other people do them, you do things because you think it will make an impact. You test, you analyze, you learn. You love growing things one step at a time to build an effective acquisition process.
Based on your experience you'll manage up to two people in the marketing team with a real possibility to grow your position in the company.
Key responsibilities and areas of ownership
Managing and analyzing paid acquisition channels, particularly Google Adwords and LinkedIn campaigns, directories, marketplaces… Create new campaigns, find new channels, grow them and ensure they remain ROI positive.
Increase organic traffic to the website: We're operating in a competitive market; you will need to create and manage an intelligent SEO strategy to attract qualified organic traffic to our website including creating new services with the tech team and working on optimizing our content.
Grow brand visibility: Enhance our visibility amongst our target audience on our main markets through partnerships, social media presence or any other means you might find effective.
Analyze data: You will track and report on the performance of your actions against key objectives. You will also ensure the proper tracking of traffic and conversion sources.
Benefits
A full-time, permanent position with a competitive salary based on your experience ranging from £45,000 to £55,000
Be part of a a dynamic and helpful team who work together with good humor and enthusiasm
Work in a profitable bootstrapped startup with more than 3,000 customers and grow your skill set in a challenging environment - but also get to enjoy your weekends and time off.
We are a 100% remote working team with members based in 8 countries so you can choose to live and work wherever there's a good internet connection. Living in the UK especially near London would be a big plus so you could sometimes collaborate in person with the CEO in a co-working space.
Join us for yearly all team meetings - the last one was in Madrid and the next one might be in the Caribbean :-)
Be part of a company where everyone counts and that each year gives a share of its revenues to charities helping women, providing food and shelter for those who need it or supporting refugees.
Preferred experience
You will be a perfect fit if you:
Have 2 to 5 years of experience as a Digital Marketing Manager, Acquisition Manager, or Growth Hacker in a B2B company (a SaaS company would be a plus);
Love data and numbers but are not obnubilated by them;
Have a Growth Hacking mind-set and creative personality: you believe in testing and learning;
Are comfortable with multitasking and handling various projects simultaneously;
Are a tech enthusiast (you'll be joining an innovation-oriented SaaS company after all);
Be able to organize your time and work independently as part of a remote team;
Are a native English speaker or have full professional proficiency in English.
Recruitment process
The goal is to start in September.
There will be up to 3 video calls one of which will include a quick test.
Questions and answers about the offer
Añadir a favoritos

Compartir en Twitter

Compartir en Facebook

Compartir en LinkedIn