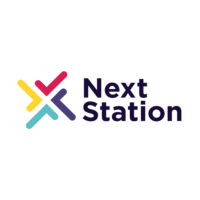 Next Station
Business Developer Spain - Internship
Prácticas

 

(6 meses)

Fecha de inicio:

 

Salario entre €700 y €800 / mes

Paris

Permitido de manera ocasional

Diplomatura

> 6 meses
La empresa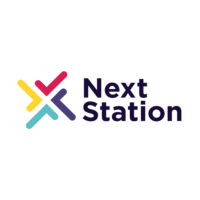 Next Station
La oferta
Business Developer Spain - Internship
Prácticas

 

(6 meses)

Fecha de inicio:

 

Salario entre €700 y €800 / mes

Paris

Permitido de manera ocasional

Diplomatura

> 6 meses
Sobre la empresa
Next Station is an online platform for international recruiting – easier, personalized and stress-free.
The company's mission is to connect international job-seekers with the best European companies!
Candidates only have to create a private profile to help them understand their job search preferences. Next Station's team will screen all available jobs and directly bring interview requests.
The Next Station team is made of a group of globe-trotters that have experienced how hard it is to hire/find a job abroad. Therefore, they decided to use everything they've learned to simplify international recruitment for everyone.
Descripción del puesto
About the Team
Next Station was founded in 2018 by Blanca Montero, Nicolas Paulus, and Denis Fayolle, a group of serial entrepreneurs that believed that we could simplify the recruitment process for those people aiming for an international career.
Today, we are a bigger group of believers: 13 people from 6 different nationalities that speak English every day at work and enjoy sharing our different cultural backgrounds. Despite being all different, we connect in a particular way. No matter which team member you ask, the best thing about Next Station will always be the team ❤.
Our values: commitment, fun, and go beyond.
---
About the Job
In your role as Business Developer Spain, you will join the Sales team and work directly with Blanca Montero (co-founder and Head of Sales).
Your mission: help us grow the portfolio of Spanish clients for Next Station!
What You Will Do
Identify Spanish companies (corporates, startups, SMEs) hiring multilingual talent
Identify and get in touch with the right point of contact within the organization
Organize C-level meetings with human resources managers and other company executives to understand their hiring needs and propose our services
Work on your prospects, build trust, deal with objections… and stay there until they say yes!
Analyze your KPIs to define how you can improve your results
Stay close and learn with the best sales teammates to get better and better everyday
And above all: You will enjoy and grow with us :)
Requisitos
About You
This position is based in Paris, France. This means that you must be open to relocating as soon as it is possible. As we are looking for long-term teammates, it would be great if you could stay after your internship.
What You Bring
You have a native level in Spanish (C2) and are proficient in English (C1).
You have experience in C-Level communication.
You know how to ask the right questions to get the information you need.
You have outstanding listening skills.
You are a reactive, dynamic, and resilient personality.
People like you because you always talk with a smile on your face.
You know how to drive discussions.
You have the talent to understand what the people around you need even though they don't say it (great emotional intelligence).
You keep a good level of organization around you.
You feel comfortable with digital technologies and multi-channel communication (Phone, Skype, mail, physical appointment, Linkedin, etc.)
Big Plus
You have first experience in B2B Sales (lead generation, prospection) or the recruitment industry.
You are skilled in leading negotiations.
You speak other languages fluently.
Are you passionate about our mission and motivated to work in international recruitment? We give you the opportunity to take great responsibility from the beginning and grow with your challenges.
---
What You Get
A shared open space office with 3 multicultural startups in the heart of Paris
The possibility to get a full time contract after your internship
Knowledge of the recruitment industry in and out
Up to 200€ monthly bonus if you reach your targets
Together, we go beyond, enjoy. Repeat.
📏: 6 months – 💰: 700-800EUR + bonus – 📆: August 2021
Conoce al equipo
Este contenido está bloqueado
Las cookies de Youtube son necesarias para mostrarte este contenido
Preguntas y respuestas sobre esta oferta
Añadir a favoritos

Compartir en Twitter

Compartir en Facebook

Compartir en LinkedIn