La empresa
Loft Orbital
Aeronáutica/Aeroespacial

Entre 50 y 250 empleados
La oferta
Test Infrastructure Lead
¡El puesto ya ha sido cubierto!
Who are they?
Loft Orbital is a provider of space "Missions as-a-Service".
Founded in 2017 at the heart of the Silicon Valley, Loft Orbital integrates, launches, and operates high-reliability and high-performance spacecraft. Loft Orbital's approach is centered on enabling standardization to deliver reliable space missions with improved cost and schedule performance.
Loft Orbital's spacecraft are typically configured as "rideshares", meaning that multiple customers share the onboard resources of a 100-kg class microsatellite platform.
Loft Orbital is developing the interface technologies, which are both software and hardware, and is thus the first company in the space sector that marry tech and space domains. The French subsidiary, based in Toulouse, focuses on the R&D activities for the development of these technologies.
Visit the profile
Rencontrez Emma, Ingénieure Aérospatial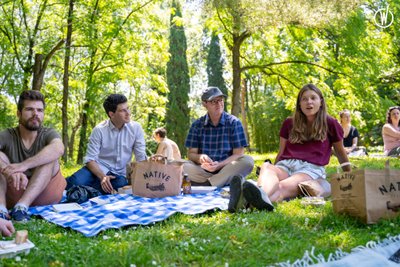 Rencontrez Emma, Ingénieure Aérospatial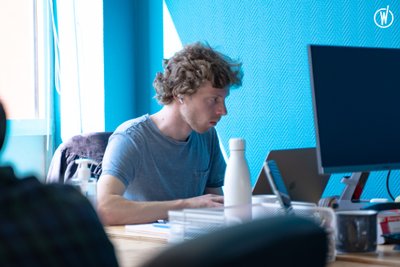 Rencontrez Etienne, Développeur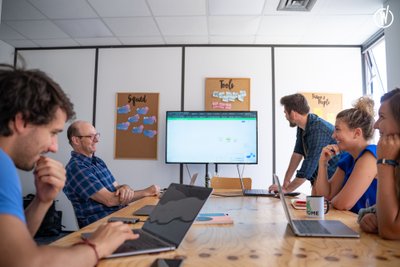 Job description
At Loft Orbital, we just successfully launched our first 2 satellites that we fly and operate ourselves.  With a number of smallsats scheduled to launch in the near future, we are actively looking for a Test Infrastructure Lead!  🛰️
About Loft Orbital
Loft Orbital provides the fastest and simplest path to orbit for organizations that require information from space. We operate satellites, fly customer payloads onboard, and handle the entire mission from initial concept through in-orbit operations. This service is powered by our hardware and software products that enable any payload to fly on a standard satellite, reducing the lead-time and risk of a traditional space mission. Our standard interfacing and mission operations products enable us to fly any kind of payload, such as imagers, RF systems, scientific experiments, national security missions, in-orbit demonstrations, and weather and climate sensors.  Our customers trust us to manage their space infrastructure, so they can focus on what matters most to them: their payload and their data. 
At Loft, you'll be given the autonomy and ownership to solve significant challenges, but with a close-knit and supportive team at your back. We believe that diversity and community are the foundation of an open culture. We are committed to hiring the best people regardless of background and making their time at Loft the most fulfilling period of their career.  With a wave of exciting customer traction, we are scaling up our team quickly across our software, hardware, and aerospace teams at all three of our offices in San Francisco, CA; Golden, CO; and Toulouse, France. 
Wanna Join the Adventure?
As a Test Infrastructure Lead, you will lead the team managing the virtual and physical test assets used by engineers throughout the company. You and your team will deploy and maintain Loft automated test tools (CI/CD pipelines in Gitlab), processes, and physical assets (hardware-in-the-loop test benches). You will also be responsible for gathering, and implementing, requirements for test infrastructure improvements.
*Even if you don't "check all the boxes", we strongly encourage you to still apply.
General Requirements
Scrappy and inventive: you will be working with cutting edge technologies and proprietary tools
Openness to being challenged and working outside of your comfort zone
Willingness to be accountable, autonomous, and take full ownership of projects
What You'll Do:
Ability to troubleshoot and effectively communicate issues and solutions
Passion providing technical leadership and oversight to a tight knit team
Familiarity with Linux system management
Ability to set up automated hardware in the loop (HIL) test benches
Experience with one or more continuous integration tools
Competency with one or more scripting languages
Understanding of how to create, configure, and manage Docker containers
There is a good chance you will love this job if this talks to you:
Recent Python experience
Recent experience setting up Gitlab CI/CD pipelines
Aptitude for gathering requirements from multiple stakeholders and implementing test infrastructure improvements
Multiple locations for this position: San Francisco, Golden, CO or Toulouse FR
We value kind, supportive and team-oriented collaborators. It is also crucial for us that you are a problem solver and a great communicator. As our team is international, you will need strong English skills to better collaborate, easily communicate complex ideas and convey important messages.
Loft Orbital
¿Te interesa esta oferta?
Questions and answers about the offer
Añadir a favoritos

Compartir en Twitter

Compartir en Facebook

Compartir en LinkedIn