La empresa
Loft Orbital
Aeronáutica/Aeroespacial

Entre 50 y 250 empleados
La oferta
Flight Software Engineer
Who are they?
Loft Orbital is a provider of space "Missions as-a-Service".
Founded in 2017 at the heart of the Silicon Valley, Loft Orbital integrates, launches, and operates high-reliability and high-performance spacecraft. Loft Orbital's approach is centered on enabling standardization to deliver reliable space missions with improved cost and schedule performance.
Loft Orbital's spacecraft are typically configured as "rideshares", meaning that multiple customers share the onboard resources of a 100-kg class microsatellite platform.
Loft Orbital is developing the interface technologies, which are both software and hardware, and is thus the first company in the space sector that marry tech and space domains. The French subsidiary, based in Toulouse, focuses on the R&D activities for the development of these technologies.
Visit the profile
Rencontrez Emma, Ingénieure Aérospatial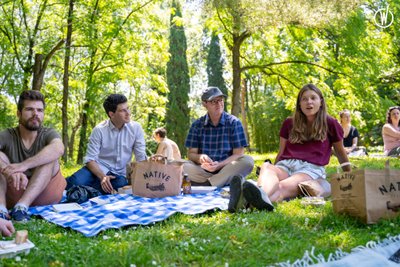 Rencontrez Emma, Ingénieure Aérospatial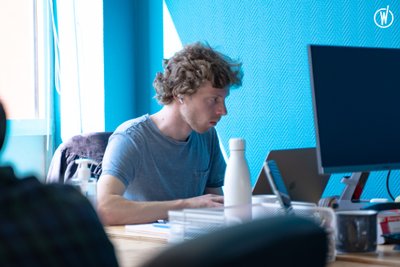 Rencontrez Etienne, Développeur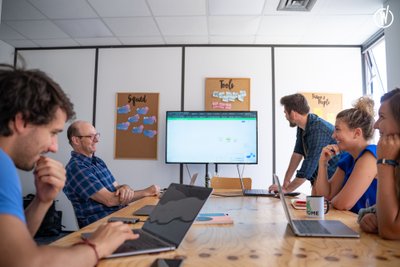 Job description
Hello Software Developer 👋
At Loft Orbital, we have just successfully launched our first two satellites that we fly and operate ourselves.
We are now actively looking for embedded developers to join and help us build the technology to drive success of our future missions. 🛰️ 🛰️ 🛰️
We are looking candidates to work in our San Francisco (California), Golden (Colorado), and Toulouse (France) offices.
About Loft Orbital
Loft Orbital provides the fastest and simplest path to orbit for organizations that require information from space. We operate satellites, fly customer payloads onboard, and handle the entire mission from initial concept through in-orbit operations. This service is powered by our hardware and software products that enable any payload to fly on a standard satellite, reducing the lead-time and risk of a traditional space mission. Our standard interfacing and mission operations products enable us to fly any kind of payload, such as imagers, RF systems, scientific experiments, national security missions, in-orbit demonstrations, and weather and climate sensors.  Our customers trust us to manage their space infrastructure, so they can focus on what matters most to them: operate their mission and collect their data.
We build "shareable" satellites to make it easier and faster for our customers to access space.
This means that we embark multiple customers on the same satellite to do things like take pictures, support IoT connectivity, act as blockchain nodes, etc. By doing so, we can fit customers into both missions already planned for launch, or satellites already deployed in space!
This service is powered by our hardware and software products that provide standardized interfaces to our customers, reducing the lead-time and risk of a traditional space mission.
What's also special about Loft is that our developers get satellite pilot training and certification. It's pretty unique, especially when you finally get to take your very first own picture of Earth from space!
At Loft, you'll be given the autonomy and ownership to solve significant challenges, but with a close-knit and supportive team at your back. We believe that diversity and community are the foundation of an open culture. We are committed to hiring the best people regardless of background and make their time at Loft the most fulfilling period of their career.  With a wave of exciting customer traction, we are scaling up quickly across our teams and within our three offices located in San Francisco, CA; Golden, CO; and Toulouse, France.
Wanna join the adventure?
We're developing the platform that enables our customers to develop software onboard satellites.
We need individuals who: have experienced projects done at scale; designed and architected distributed systems; guide, mentor and lead team members.
Our Flight Software team has talented individual contributors both in the US and in Europe from a variety of backgrounds.
You will have the opportunity to work together with Product Management and other stakeholders (Mission Leads, Satellite Operators, Ground Software, etc.) to iterate on new features, solve common goals, and ship space missions!
*Even if you don't "check all the boxes", we strongly encourage you to still apply.
What You'll Do:
Drive innovation on the team with an inclination to experiment and to boldly confront complex problems.
Represent Loft Orbital and its values in public communication around broad initiatives, specific projects, and community contributions.
Interact with customers and other external stakeholders as a consultant and spokesperson for the work of your team.
Our system is distributed across multiple nodes on a variety of embedded platforms that include real-time operating systems (RTOS) and the Linux kernel.
There is a good chance you will love this job if this talks to you (and you will stand out!):
Experience building applications with C/C++ on embedded systems and debugging them
Best test driven development practices
Capacity to clearly and concisely communicate about technical problems and propose thorough iterative solutions
A positive and solution-oriented mindset
Bonus points if you have the following competencies :
Familiarity to processor technologies such as ARM, x86, SPARC, and OpenRISC
A solid understanding of distributed systems and service oriented architectures
We value kind, supportive and team-oriented collaborators. It is also crucial for us that you are a problem solver and a great communicator. As our team is international, you will need strong English skills to better collaborate, easily communicate complex ideas and convey important messages.
Loft Orbital
¿Te interesa esta oferta?
Enviar candidatura
Questions and answers about the offer
Añadir a favoritos

Compartir en LinkedIn

Compartir en Facebook

Compartir en Twitter