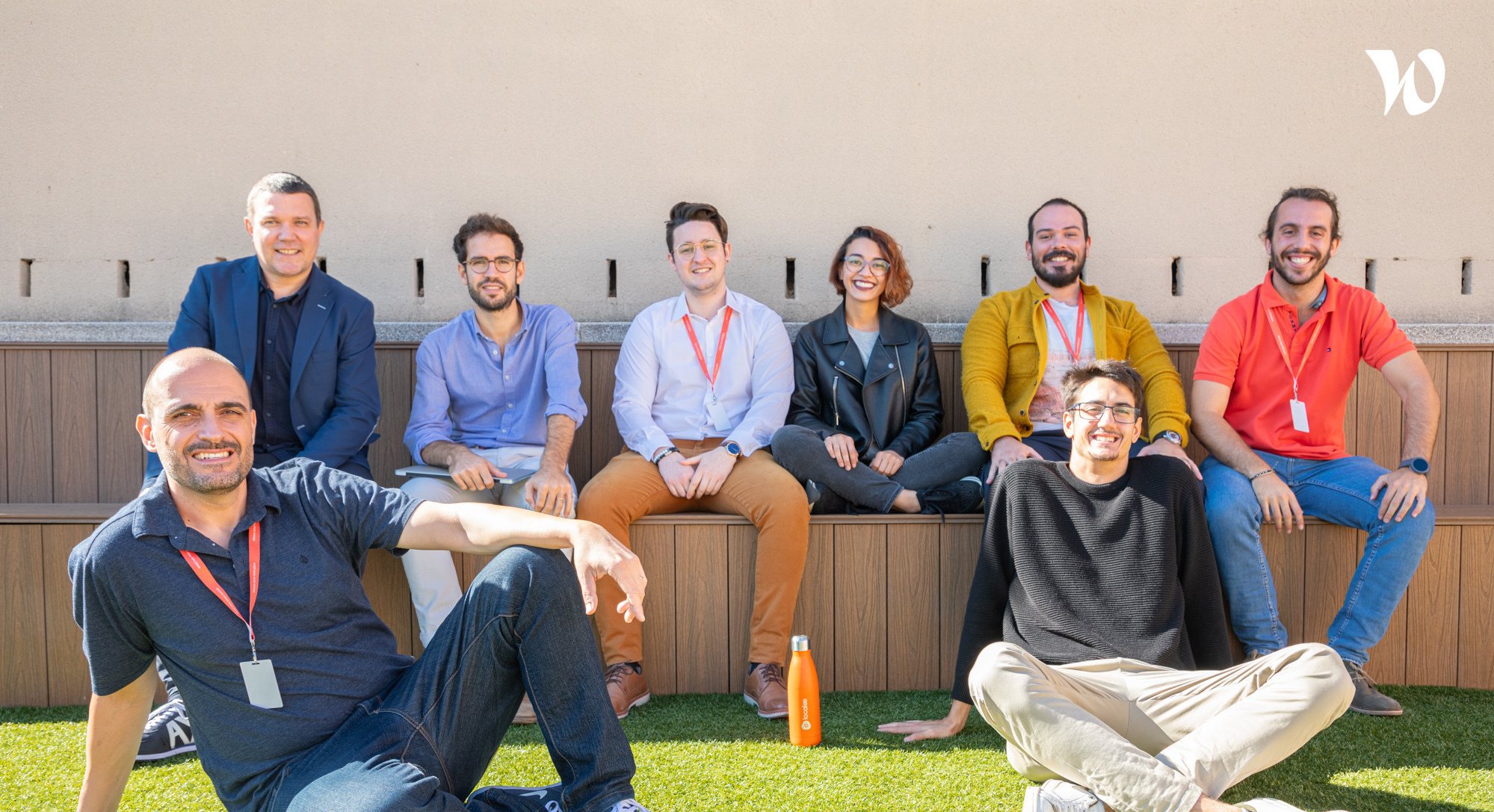 Partoo
Account Executive - Spain & Portugal
La empresa
Partoo
La oferta
Account Executive - Spain & Portugal
About
Localoo es una empresa scale up cuya misión es ayudar a los establecimientos a desarrollar sus ventas con Internet.
Con más de 200 empleados en Francia, España, Brasil e India, Localoo tiene una tasa de crecimiento anual de entre el 80% y el 100%. Y esto es sólo el principio. Su objetivo es convertirse en la aplicación de referencia utilizada por los puntos de venta de todo el mundo para desarrollar su negocio con Internet.
Los próximos 5 años verán, por tanto, una aceleración muy fuerte, tanto en términos de producto que aportará cada vez más valor a sus usuarios, a nivel internacional con su ambiciosa estrategia de expansión, como desde el punto de vista humano con el refuerzo de los equipos en sus distintas oficinas.
En mayo de 2021, Webedia decidió financiar el crecimiento internacional de Localoo con 15 millones de euros. Nuestra ambición es alcanzar los 100 millones de facturación y los 1000 empleados en 2025.
Pero Localoo es sobre todo una aventura humana: personas sencillas, divertidas, curiosas, empáticas y exigentes que quieren generar un impacto real ayudando a las empresas locales y comprometiéndose con las empresas que sitúan la política de RSE en el centro de su estrategia. Por ejemplo, los empleados de Localoo tienen la posibilidad de dedicar su tiempo a organizaciones sociales o ecológicas a través de la plataforma Vendredi.
El desarrollo personal y profesional de los empleados, así como su bienestar, es una de sus prioridades, como demuestra la etiqueta Happy at Work que recibieron en 2020 !
Job description
Partoo, who are we ? 
Partoo is a scale up company whose mission is to help stores develop their turnover thanks to the Internet. 
With more than 200 employees in France 🇫🇷, Spain 🇪🇸, Brazil 🇧🇷 and India 🇮🇳, Partoo is growing at a rate of 80% to 100% per year. And this is just the beginning! Our goal is to become the reference application used by stores around the world to develop their business thanks to the Internet.
The next 5 years will be those of huge growth, both in terms of the product, which will bring more and more value to its users, and on an international level with our ambitious expansion strategy, as well as from a human point of view with the strengthening of the teams in our various offices.
In May 2021, Webedia decided to finance Partoo's international growth with 15 million euros. Our ambition is therefore to reach 100 million euros in turnover and 1000 employees by 2025.
But above all, Partoo is a human adventure: simple, fun, curious, empathetic and demanding people who want to make a real impact by helping local businesses and committing themselves to a company that places CSR policy at the heart of its strategy. For example, Partoo's employees have the opportunity to dedicate their time to social or ecological organisations via the Vendredi platform.
The personal and professional development of employees, as well as their well-being, is a priority for the company, as evidenced by the Happy at Work label we received in 2020 and our 4.9/5 rating on Glassdoor.
Missions:
Work from our Barcelona office to develop Partoo's market share in Spain and Portugal.
Organize meetings and presentations with first prospects (companies with between 20 and 10,000 subsidiaries)
Create opportunities on Salesforce with new leads and lead contacts
Manage complex sales deals (sales cycles of several months, multiple interlocutors, etc.)
Build and grow your pipeline and its opportunities to generate more than 270K€ of acquisition / year based on your experience.
Be part of local fairs to create new contacts and find prospects.
Your team:
Xavier: He opened Partoo Spain in 2016, 3 years later, this market represents ⅕ of Partoo's turnover. Xavier is an international profile, he loves travelling, ecology, good food and building relationships! 
Prescilla: She is a real foodie, she loves eating good things. On top of that she likes going out with friends, travelling and meeting new people. She was born in Paris, France, studied in Rennes, has lived a year in Rio de Janeiro and has been living in Barcelona for 4 years now. 
Joan: Joan likes to practice sports (mostly running) whenever he can. He also enjoys playing video games and likes collecting old ones as well. 
Vanesa: Vanesa is originally from Colombia, she decided in 2018 to see what Spain had to offer. With a background in industrial engineering she is always looking for ways to optimize processes but also as a marketer and a saleswoman she is obsessed with customer experience! When not working, she enjoys walking her dog, doing yoga and dancing.
Toni: When not working, Toni is either cooking, discovering new restaurants and bars or going on long walks in the city or the countryside! Toni is also a real bookworm, he loves a good mystery novel and chatting over a glass of wine or beer.
Required profile:
1-2 years of strong SaaS sales experience, and 1-2 years of SaaS business development experience.
Successful experience selling in Spanish and Portuguese.
Proven ability to manage 3-6 month sales cycle from 1st meeting to closing.
You have experience in complex sales deals with C level 
Knowledge of how a start-up is run and digital appetite and SEO knowledge are a plus 
You want to be part of an amazing human adventure with a growing team 
Your mastery of sales methodology such as Meddic is a plus.
Languages: Native Portuguese; C2 level in English and Spanish
Recruitment process:
An interview with Jeadyne, Talent Acquisition Specialist
An interview with Torquil, Country Manager Spain
A sales challenge with Torquil
An interview with Vincent, CSO
Meet the team
This content is blocked
Youtube cookies are required to show you this content
Questions and answers about the offer
Añadir a favoritos

Compartir en Twitter

Compartir en Facebook

Compartir en LinkedIn