La empresa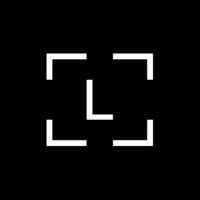 Ledger
FinTech/InsurTech, Blockchain, Ciberseguridad

Entre 250 y 2000 empleados
La oferta
Head of Brand Design
¡El puesto ya ha sido cubierto!
Who are they?
Founded in 2014, Ledger is the global leader of security solutions and infrastructure for cryptocurrencies and blockchain applications, with more than 4 million users in 180 countries.
Ledger combines hardware and software expertise to secure billions of dollars worth of almost 2,000 different crypto assets - worldwide, 15% of these assets are managed through the Ledger ecosystem.
Bolstered by accelerated growth (with revenue growing by 6 times between the first semesters of 2020 and 2021), and a new fundraiser that made Ledger a "unicorn" worth 1.5 billion dollars, Ledger will be a major player in the fourth industrial revolution - the revolution of the Internet of Value, Web3, DeFi, and NFTs.
Ledger designs the most reliable and user-friendly solutions: their R&D team created an operating system, integrated into the Nano S and X, and a platform, Ledger Live, that allows users to take back control of their digital lives by acting as a secure gateway to the entire ecosystem of digital assets. Ledger has already welcomed more than 330 people in 2021 - and they're just getting started. Based in Paris, Vierzon, Singapore, New York, London, Geneva, Montpellier and Grenoble, upon arriving at Ledger employees sign a "P.A.C.T" of values: Pragmatism, Audacity, Commitment, Transparency and Trust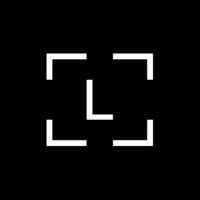 Visit the profile
Rencontrez Fabrice, Product Manager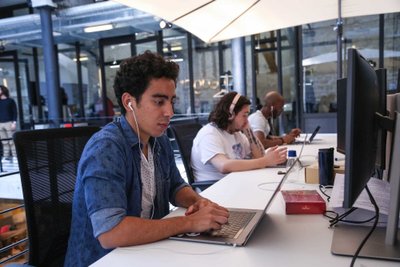 Rencontrez Yacine, Software Engineer
Rencontrez Adrien, Chargé logistique, taxes et douanes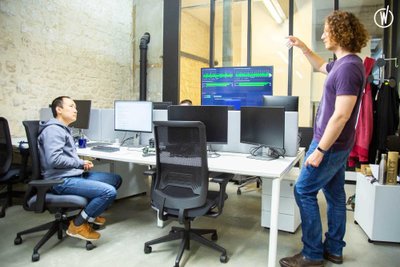 Job description
We're making the world of digital assets accessible and secure for everyone. Join the mission.
Founded in 2014, Ledger is the global platform for digital assets and Web3. Over 15% of the world's crypto assets are secured through our Ledger Nanos. Headquartered in Paris and Vierzon, with offices in UK, US, Switzerland and Singapore, Ledger has a team of more than 900 professionals developing a variety of products and services to enable individuals and companies to securely buy, store, swap, grow and manage crypto assets – including the Ledger hardware wallets line with more than 5 millions units already sold in 180 countries. 
At Ledger, we embody the values that make us unique: Pragmatism, Audacity, Commitment, Trust and Transparency. Have a look at our Origins video here. 
This role is part of the Global Communications team, which is responsible for Ledger's consumer communication, defining our consumer strategy, articulating it through product marketing, brand experience, and education, and delivering it across different media and channels. The role reports directly into the VP, Communications, and works globally and cross-functionally to help the emerging millions of users join Web3.
As the Head of Brand Design, you will be responsible for leading the visual identity and strategy of how Ledger comes to life, building our long-term vision as well as structuring and managing a team that is capable of delivering at the highest quality and meeting KPIs. We believe that in order for people to understand product adoption, there must be cultural authority and therefore a brand that has clear recognition, beauty and utility to partners, and striking differentiation in the market. All of these are elements we expect the Head of Brand Design to continue to establish with great discernment and collaboration. This is a global role, based in Paris, France, working closely with key partners across the world.
Your mission
Develop and be responsible for all Ledger brand and product campaigns, visual identity, and collaborating with all partners
Evolve an existing brand to up-level relevance and execution strength 
Make even tactical asset execution on-brand and exciting 
Develop the skills, talents, and careers of the designers on your team and coaching them to success and impact 
Work with cross-functional Program Managers to manage designers' work loads
Participate in strategic decision making and planning for brand development
Prioritize design and creative time among many potential projects, and know when and how to say No (and Yes).
Source, onboard, and achieve great impact from select contractors and agencies 
Hold the highest quality bar for all work and set the standard for the company (while empowering and expecting the rest of the company to do their part, too)
Work with Product Design team to appropriately incorporate brand design language into the product
Build brand deck and guidelines to maintain consistency and visual identity for the business
Extremely creative and nimble mindset, not satisfied with previous campaigns or sameness, but building brand design vision that sets the standard for Web3
Hire, structure and manage a team that builds relationships towards cross-functional collaboration with internal departments (Whole sale, [ Ledger ] Market, Affiliates, Brand Experience, Globalization, UX Design, etc.) 
Collaborate with artists, creatives, community builders and event organizers to show Ledger's commitment to hiring Web3 artists from the different communities for our work
Oversee the development of monthly/quarterly platform reports to track progress, address priorities and provide an overview for executives
What we're looking for
Someone with demonstrable experience leading visual identity and strategy who can advocate for design thinking at Ledger
Experience managing or leading a team of other designers operationally with a focus on development and mentorship
An eye for talent - this team will grow, and you'll be the key person bringing the best design talent to Ledger
Have experience working across different teams both internally and externally - you may be working with Program Managers one minute, and then contractors and agencies the next!
A positive, dependable figure in the organisation who can communicate clearly
An interest or experience in Web3 or crypto (nice to have)
We are an equal opportunity employer for all without any distinction of gender, ethnicity, religion, sexual orientation, social status, disability or age. 
#LI-AS #LI-Hybrid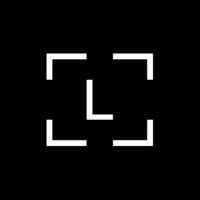 Ledger
¿Te interesa esta oferta?
Questions and answers about the offer
Compartir en LinkedIn

Compartir en Facebook

Compartir en Twitter