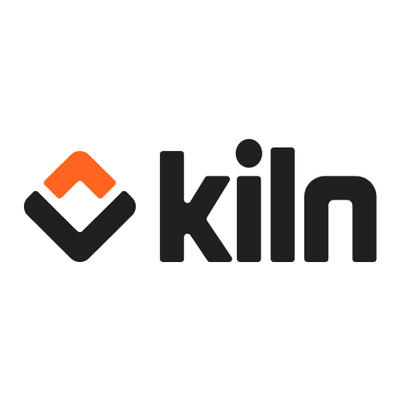 Kiln
Senior Back-End Engineer
Indefinido

 

Teletrabajo a tiempo completo

Formación:

No especificado

Experiencia:

No especificado
La empresa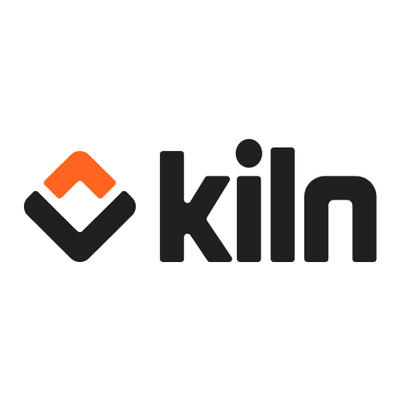 Kiln
FinTech/InsurTech, SaaS/Servicios en la nube, Blockchain

Entre 15 y 50 empleados
La oferta
Senior Back-End Engineer
Indefinido

 

Teletrabajo a tiempo completo

Formación:

No especificado

Experiencia:

No especificado
¡El puesto ya ha sido cubierto!
Who are they?
Kiln makes blockchain infrastructure simple for investors and developers and accelerates the decentralization of the web.
The start-up manages over 8,500 validators with $400M of assets under management. We deploy our validators on 3 different clouds around the world.
Kiln's SaaS platform supports the most important Web3 projects. That includes Ethereum, Solana, Polkadot, Cosmos and Tezos. Kiln deals with infrastructure, security and software topics on a daily basis.
The team is made up of ecosystem enthusiasts formerly employed at Google, Circle, Ledger, Chainalysis, Polygon and others.
If your goal is to make the web more secure, stable, decentralized and fair, join Kiln.
We've just raised our Series A - 17M$ !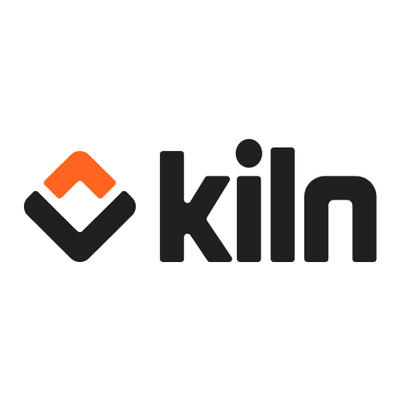 Visit the profile
Rencontrez Kevin, Head of Infrastructure

Rencontrez Marie, Head of Marketing
Job description
We're looking for someone to be a Senior Back-end Engineer at SkillZ. In this role, you'll be responsible for:
Building the product: You'll be working closely with the Product and Infrastructure teams to plan, architect, and implement our core product. You'll take part in the construction of the roadmap, with the rest of the team. As an early engineer, you'll have a prominent voice in all engineering decisions. We'll iterate as a team on the product experience, with current users to get it just right, while also ensuring we're maintaining a clean codebase so we can move fast.

Tackling A+ technical problems: We expect you to focus on the most important technical questions and solve them, with a focus on incremental and daily contributions to all parts of our product code base. You will work with our Product and Design teams to understand customer pain points, come up with solutions, and then prototype, iterate, and launch.

Owning what you build: As you architect, test, and refine the SkillZ platform, you will ensure that our services communicate with each other seamlessly, have minimal downtime, and recover quickly. You will collaborate with the rest of the engineering team on coming up with best practices for writing, maintaining and running reliable services to impact the productivity and happiness of our entire team

Building our culture: Work we do today and the way we do it can make our future work better and faster. Since our product is tackling a complex problem, we'll need to build a foundation that is flexible and allows us to adapt to a wide variety of blockchain protocols and product needs. By investing in our own productivity, we can get more done with less – we can work smarter.

Growing the Team: Everyone on the early team plays an important role in attracting, closing, and growing other talented team members. The biggest factor in our ability to build amazing products is the team, so we look to you to help set the example for the kind of team we all want to build together.
Sounds like you?
Comfortable working with the whole team, including the infrastructure and business team, to identify customer pain points and build solutions to solve them while meeting the desired level of performance through incremental and regular improvements and performance issues analysis (and resolution!)

Strong judgment with the ability to ship opinionated architectural choices and code, and to show the way on software best practices including but not limited to versioning, technical specifications and discussion, and code reviews. Exposure to architectural patterns of high-traffic environments is appreciated, as is an appetence for distributed-systems and related problematics

Outstanding communication skills to facilitate working with fellow SREs to design scalable architectures for the features you want to build

Strong technical skills with Go and/or Javascript and Typescript

Experience designing, building, and deploying user-facing, infrastructure related, and/or API-based products is required

Experience working with container technologies such as Docker, Kubernetes, and with Continuous Integration is a plus

Familiarity with Hashicorp Vault is a plus
Don't censor yourself: get in touch even if you're not matching 100% of these points.
What's it like to work at SkillZ?
The SkillZ backend is written mostly in Go with a bit of Javascript and Typescript. We have monorepos for both that host standalone services. Communication between services is done using HTTP Rest and our main database is PostgreSQL. Everything runs in EKS (Elastic Kubernetes Service) on AWS. Take a look at the SRE job opening information on the infra stack.
We've implemented a remote-first culture and organisation, so you can work from anywhere in Europe. We maintain core working hours of 9:30AM to 3PM UTC, when we're all online and available at the same time, then you manage your day however you want. We strive to be clear in our written communication.
We're early, so you'll have an opportunity to shape not just our product, but the company itself: who we work with, and how we work together.
Below are the values we share as a team, so if you like these, you'll enjoy working here. (And if you don't like them, please tell us what we're missing in our thinking!)
We value high standards over quick wins. We want people to do their best work to build the decentralized future and be proud of it. We want to be impressed with the people we hire and have them show us how it's done. Reality has a surprising amount of details, and we rigorously care about these; good enough isn't good enough.

We value reliable speed with a bias towards action over cost-savings. A culture of iterative shipping a reliable and secure product puts priorities into sharp focus and helps us efficiently use our constrained resources by limiting breakage and fixing. More importantly, we can act as a trusted partner for our clients who rely on us to support protocols and projects they believe in. We make sure we don't break what's critical and that we ship battle-tested features. We've only one shot at making a first impression, and it'd better be excellent.

We value autonomy-enabling trust over micro-management. We share all aspects of our business with our team to empower them to make the right calls in their day-to-day and trust them to keep information within the circle. We want to know about problems (and wins) as fast as possible and solve them with a focus on raising our standards while avoiding personal blame. We believe that trust and transparency enable us to ship reliable products, building our reputation with our clients and partners.

We value customer-centricity over industry recognition. Empathy with customers is a much better driver of our roadmap than competitors' features. We take a step back, put ourselves in the shoes of people we are serving, and think about making their lives better. We choose where we stand, find a difference, take a shot at solving their problem with a solution of our choosing and iterate until we succeed. Then, we do it again. We are in the business of making our customers happier (a never-ending task), not in the business of matching competitive offerings or making commentators happy. We strive to be empathetic internally as well, with a focus on people development with regular feedback.

We value the optimistic learn-it-all over the know-it-all. The pace of technological improvement has never been faster while the general public has never been less excited about innovation and discovery. Ultimately we do what we do because Web 3.0 is the most creative space in the tech world and for the coming years. We also believe the world is incomplete and would be better with the possibilities offered by decentralized technologies. We want to share this journey with people who can take a step back and share our optimism and belief that technology is making the world better and bringing the future closer to us. We believe that like-minded people have a growth mindset and aim at learning anything and everything, continually developing and growing for the better, as part of a team of "The learn-it-all does better than the know-it-all".

We care about our team. We know each other, what we like, what we hate and how we feel when facing hard situations. We respect each person's individuality and welcome people as they are.

We share value with the communities we are part of. Yes, this means open-source. We build on open-source protocols, we see things that could do with a little tidying up or some larger improvements, we're not going to keep it for ourselves right? If we can remove roadblocks for other people, we are happy to share. Expect your work to be mostly closed-work and to be in a position to give back regularly.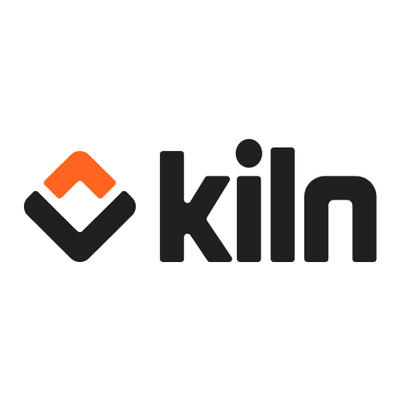 Kiln
¿Te interesa esta oferta?
Questions and answers about the offer
Compartir en LinkedIn

Compartir en Facebook

Compartir en Twitter