Kantar
Senior Project Leader (international team)
Indefinido

 

Prague

Teletrabajo a tiempo partial
La empresa
Kantar
Marketing/Comunicación, Publicidad

Entre 50 y 250 empleados
La oferta
Senior Project Leader (international team)
Indefinido

 

Prague

Teletrabajo a tiempo partial
Who are they?
Kantar rozumí lidem. Ví, jak se rozhodují, co je v jejich rozhodování ovlivňuje, co je v životě motivuje a v neposlední řadě, jaké jsou jejich potřeby ve vztahu k různým kategoriím výrobků a služeb.
Jsme jedna z největších výzkumných agentur na trhu, poskytujeme klientům služby postavené na spolehlivých datech, světovém know-how a na lidech, kteří patří ke špičce ve svém oboru.
Kantar CZ vznikla jako nástupnická společnost firem Kantar Millward Brown a Kantar TNS, které působily na českém trhu více než 20 let, globálně potom ještě mnohem déle.
Po celém světě Kantar zaměstnává 28 000 lidí ve více než 75 zemích světa. V Kantar CZ jich pracuje necelá stovka.
Neustále inovujeme
Zdaleka to už není jen o sběru dat a jejich interpretaci. Dobře víme, jak moc je důležité zachovat si otevřenou mysl.
Pravidelně přicházíme s technologickými inovacemi, používáme ve své práci pokročilou analytiku a umělou inteligenci.
Celou řadou klientů jsme také vnímáni jako konzultační společnost se silným technologickým zázemím.
Visit the profile
David Fiala, Director, Sales & Research, Insights, Czechia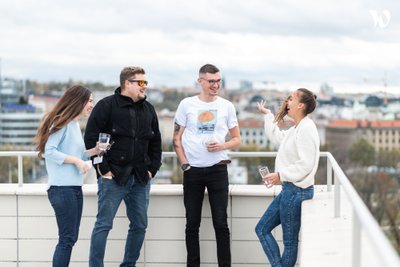 Petra Průšová, Managing Director, Insights, CEE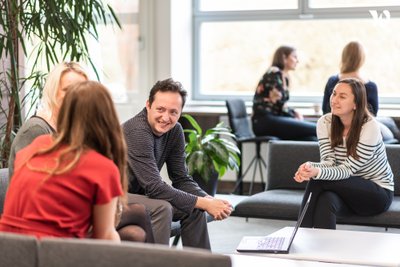 Monika Bartůšková, Senior Project Leader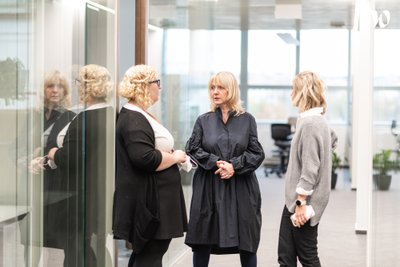 Job description
Currently, we are looking for a Senior Project Leader (international team) for quantitative (and, or qualitative) marketing research, assigned to work on international research projects for our top-level global client.
JOB DESCRIPTION:
Contribute to the quant/qual study design, insight projections, and research-driven insight.
Coordinate international projects worldwide, working closely with other Kantar offices and external suppliers.
Execute the project with precision and highest quality standards, quality inputs through to analysis planning. Contributes strongly to designing quality outputs, blending automated and bespoke outputs in line with client needs.
Contribute ideas and points of view to synthesis across primary, secondary, and client data sources to extract research-driven insight and provide recommendations with a positive impact on the client's business.
Work closely with other teams, Client Director, and Client Manager to blend across the data sources.
Leads this process for topics/occasions that are appropriate.
Build positive client relationships that enable project success and impact. Seeks opportunities to take an active role in client or agency interactions and leads client relationships in appropriate areas, e.g., implementation of ongoing project requirements with support from the Client Manager and Director
Develop discovery skills to ensure continued understanding of the client's business, priorities, and objectives
Support Client Director in achieving account/project level commercial goals and delivery against strategic growth of the offer e
Build & coach Trainee / Junior Project Leaders to deliver excellence in design, execution, and analysis
Builds collaborative and effective relationships with other teams, functions, and Domains
Preferred experience
CAPABILITIES/REQUIREMENTS:
University (Master) degree in the field of sociology or related fields (marketing, psychology, media, politology, or statistics)
A minimum of three years of experience in the relevant industry (market research, sociology, marketing, or advertising).
Full Professional Proficiency in English (the Czech language is nice to have, NOT mandatory)
Advanced user of MS PowerPoint and MS Excel
Someone who enjoys analyzing and interpreting data and who is familiar with statistics
A communicative person who finds it easy to deliver messages to a broad audience
Open to change and new inputs, hungry to learn
A hardworking person with attention to detail and drive for results
Independent worker but also a team player
Positive mindset and passion for the job
Someone who cares about and respects others
WE OFFER:
INSPIRATION
World-class know-how built on reliable data and smart people who are constantly looking for the best possible recommendations for clients
Passion for data, passion for working with clients and technological innovation
Inspiring work environment that brings all WPP agencies together in a renovated functionalist palace
FLEXIBILITY
Hybrid working model (2 days from office and 3 days home office)
Flexible working hours
WELLBEING
25 days of holidays, 7 days paid time off - 4 at Christmas, 1 day for personal development and 2 days for volunteering
Yoga classes twice a week at a studio near the office
Mental health care for employees and family members (free consultation with a coach or psychologist)
Tools for learning and continuous development (LinkedIN Learning, Workday Learning, access to online periodicals)
SOMETHING MORE
Meal allowance of 80CZK per day fully paid by the employer
Cafeteria points worth 12 000CZK per year or more depending on company performance
Pension contribution worth 500CZK per month
Kantar
¿Te interesa esta oferta?
Questions and answers about the offer
Añadir a favoritos

Compartir en LinkedIn

Compartir en Facebook

Compartir en Twitter