Ipsos
Project Coordinator with French language
Indefinido

 

Fecha de inicio:

 

Praha

Permitido de manera ocasional
La empresa
Ipsos
Estrategia, Gestión del cambio, Educación, Marketing/Comunicación, Publicidad

Entre 250 y 2000 empleados
La oferta
Project Coordinator with French language
Indefinido

 

Fecha de inicio:

 

Praha

Permitido de manera ocasional
¡El puesto ya ha sido cubierto!
Who are they?
Ipsos is a research, technological and consultant company, which was founded in 1992. Ipsos cooperates with multiple Ipsos branches in 90 countries. Ipsos leads projects worldwide from their base in Prague. The Mystery Shopping Global Support Centre and the Ipsos Management Central Europe Cluster (Czech Republic, Slovakia, Hungary, Austria) are also operated out of Prague. Ipsos mainly focuses on CSR topics and long-term sustainable development.
Ipsos supports many publicly beneficial projects such as the National Food Collection, Giving Tuesday and Jeziskova Vnoučata. Ipsos also makes contributions to charity, supports tens of organisations like UNICEF, Svetluska, Pomozte detem: Kure, Nadace Nase dite, Lekari bez hranic, Kapka nadeje, Kavarna modry domecek, Dejme detem sanci, EDA: rana pece and many others annually. Ipsos cooperates with universities (VSE, FSV UK, CZU, ZCU etc.) and hand their know-how over to students by holding educational excursions and lectures.
Visit the profile
Tereza Baloušková, Associate Director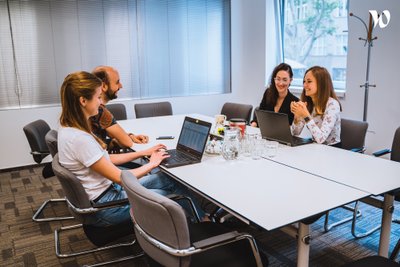 Veronika Váňová, Account Director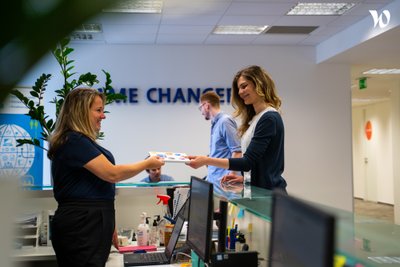 Alejandro Albi, Account Director
Job description
Customer experience is important for all companies and we have a passion for it. Global Support Centre (GSC) is a division inside IPSOS, based in Prague and dedicated to monitoring and management of customer experience via mystery shopping and its application.
At this moment we are looking for a person who will support the GSC French panel team:
Project Coordinator with French language
The main goal of this position is to manage Mystery Shopping project´s fieldwork. The Project Coordinator is responsible for assigning all field visits to the Field Team Members (Mystery Shoppers) in France. They ensure the completion of the tasks/projects they have assigned to the Field Team Members (Mystery Shoppers). They also assist in recruiting and briefing of new Field Team Members (Mystery Shoppers), as well as updating data as required.
What will you do:
Be in daily contact with the network of external collaborators - Mystery Shoppers, who carry out various mystery shopping activities (personal visits, calls, chats…)
Assigning them tasks (sometimes in remote locations) and keeping an eye on the running projects, including the schedules and deadlines
Answering shopper´s questions, not only related to the projects
Supporting the GSC French team with the variety of the tasks
Supporting the expansion of the Mystery Shoppers network within the country
What we offer:
Full time position
Working in the biggest market research agency in Czech Republic, in dynamic and international environment
Participation on big local and international projects for key market players (companies from finance, telco, automotive sector…) and opportunity to help them in developing the best customer experience
Cooperation on developing new area of international business and moving local experience to global context
Friendly international team
Active usage of foreign languages
Modern offices in Prague city center (Slovanský dům)
The possibility of professional and personal development even for graduates
Interesting financial remuneration, employee benefits (meal allowance, Multisport card, holidays for Christmas, home office, sick days, training and courses, English courses at the workplace, team building, refreshments at the workplace, family mobile tariffs and partner offers, etc.)
Possible start - ASAP
Preferred experience
What we expect:
Candidate already based in the Czech Republic (Prague)
Excellent knowledge of French, both written and spoken (you will be in daily touch with people from France)
Advanced knowledge of English, both written and spoken
Experienced user of MS Office – mainly Excel
Personal commitment, drive, good interpersonal and communication skills
Enthusiasm for new experiences and responsibilities
Experience from project management, call center or customer support will be to your advantage
Ipsos
¿Te interesa esta oferta?
Questions and answers about the offer
Compartir en LinkedIn

Compartir en Facebook

Compartir en Twitter