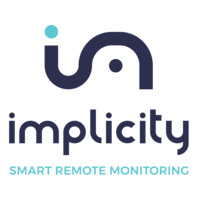 implicity
International Talent Acquisition Manager
Indefinido

 

Fecha de inicio:

 

Paris

Teletrabajo a tiempo partial

Licenciatura / Máster

> 5 años
La empresa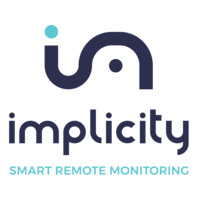 implicity
Software, Inteligencia artificial/Aprendizaje automático, Salud

Entre 50 y 250 empleados
La oferta
International Talent Acquisition Manager
Indefinido

 

Fecha de inicio:

 

Paris

Teletrabajo a tiempo partial

Licenciatura / Máster

> 5 años
Who are they?
International Talent Acquisition Manager F/M
HR Department
Paris - up to 60% remote
---
⭐️ We are Implicity ⭐️
Implicity is a digital MedTech Scale-Up, that brings outstanding innovations to cardiologists,
thanks to Big Data and Artificial Intelligence.
Thanks to our leading cardiac remote monitoring platform, it's way easier to manage data and predict patient issues, so that cardiologists can bring the best care at the best time.
To put it simply, when you join Implicity, you'll contribute to save lives with us 💓🩺
Dr Arnaud Rosier (cardiologist and AI researcher) & David Perlmutter (engineer and entrepreneur), co-founded Implicity in 2016
⏩ 6 years later, a French Start-Up / Scale-Up 🐓 is a real game changer in the healthcare market, literally shaping the future of cardiology
100+ hospitals / medical centers are already using our solutions, covering 60 000+ patients.
👩🏻👨🏿👱🏻 At Implicity, you will find the greatest experts in data science, engineering, clinical, regulatory, IT, sales, customers success, etc. working together. This amazing team already managed to make Implicity a clear European leader, and we will very soon do the same in the US market.
In a nutshell, thanks to Implicity:
🏆 Patients get a far better care
🏆 Doctors' life is far easier, they can have a far better focus on prevention/treatment, and not admin/data burden
🏆 Healthcare payers (Social Security in France) eventually pays a far lower price (preventing/monitoring instead of treating/hospitalizing)
As we grow ($23M raised in Series A in January 2022 => +100% headcounts planned in 2022 & +50% in 2023), in France, Europe and in the US, we are opening a new TAM position, to work in the HR team with Pierre Maindivide, your future supportive Manager!
It can starts as soon as you can!
---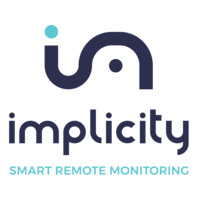 Visit the profile
Meet Arnaud, CEO & Founder
Meet Anaïs, Customer Success Manager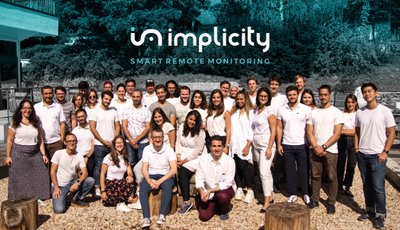 Meet Julien SARAZIN, Software architect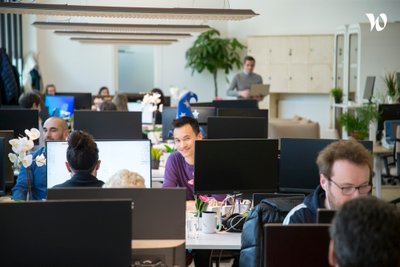 Job description
⭐️ We need you ⭐️
Joining the HR team, reporting to Pierre, the Head of People, you are the very 1st internal recruiter of Implicity, with the objective to deliver annual recruitment plans, in France, Europe & in the US, but also to structure / organize the recruitment activity through processes / tools / models, and finally to develop the recruitment activity with our 1st campus actions or with modern sourcing methods.
★ You DELIVER the annual recruitment plan, with different contributions depending on the type of jobs (about 50 recruitments)
For US jobs (mainly Sales & CS ~ 35% of recruitments), you set & manage the activity of local / dedicated recruitment partners
For Tech jobs (~ 20%) you put in place the required actions to have a permanent, efficient & direct sourcing, and you manage dedicated recruitment partners in the same time
For Data jobs (~ 10%), you mostly manage recruitments on your own (with the great help of the Data Director) and get helped by partners for specific profiles
For all other jobs (Sales, CS, Market', Product, Clinical, Quality, Corporate, Finance, HR, etc. ~ 35%), you manage recruitment on you own
★ You are the recruitment's TIMING & PROCESS master
You confirm needs with Heads of Departments at M-6 or so
You write job description/scorecard at M-5
You launch recruitments at M-4,
And you process everything, so that every recruiting manager feels he/she works very efficiently and knows directly what the recruitment status with every candidate
★ You bring new, modern and widespread ideas to BOOST SOURCING actions.
We do expect you to directly hunt via the traditional channels (InMail on LinkedIn for instance)
But we also expect you to explore new paths / tools: automatic workflow scenarios, grasp new updated profiles on platforms, multi-diffuser, etc.
You obviously have a sourcing plan for each opened position
★ You set the 1st Implicity CAMPUS actions. Our target:
HR Department manages directly 3-4 targeted schools (ILIS, Epitech, CentraleSupelec for example)
You organize the fact that each employee becomes a "campus manager" and gets contacts with other schools
★ You deliver the DIVERSITY roadmap, defined by the Head of People, into concrete actions (with the help of the required partners if needed) and results.
Our priorities: gender balance (today: 40-60) / cultural diversity (today: 17 nationalities) / handicap (today: 1 person)
★ Other actions
You put in place a new set of recruitment KPI's and keep them constantly updated
You constantly feed our recruitment POOL of talents
You start to organize the recruitment process with a UX DESIGN approach to provide the best candidate experience (we do recruit in 10 days today)
To be honest, Implicity is very attractive to candidates, and a great employer brand potential.
Up to you to use / develop it!
This is the 1st dedicated recruitment position. More will soon come. It would be logic for you to manage the team.
To succeed in your mission, you will be helped by Pierre, the Head of People, that created the HR and recruiter function less than 1 year ago, and launched everything that is written above. He'll then be able to guide you very closely til young padawan becomes better than the master.
At Implicity, you will have a weekly meeting with your Pierre, to help you succeed in your mission, and continuously improve you skills.
Each team works with quarterly OKR, to be crystal clear, fair and honest with your targets.
The annual appraisal is shared exchange moment, focused on your development.
---
Preferred experience
⭐️ You are ⭐️
🥉 Your Background
You have 5+ years of experience, with a proven track record in a similar fast-paced environment
You already structured a recruitment activity
Recruiting in a Scale-Up environment is vital, you do understand that stake and act accordingly: extreme reactivity, settings efficient standards, manage image and satisfaction, build a pool, etc.)
You've recruited Tech profiles recently
---
🥈 Your Hard Skills
You really know hunting techniques
Your both super fluent in French & in English
---
🥇 Your Soft Skills
You are both super creative / super organized: you are bold, unconventional, you are always looking for new ideas and opportunities to try/test, and in the same time you always stay very focus on the requiring target
Recruiting in a Scale-up can be tough: you are hard worker, you are truly resilient, never give up, and "no" is not an answer!
You are a storyteller, able to convince people
You strive for excellence & you are permanently unsatisfied
Strong work ethic & daily act with integrity, honesty and fairness
You like this ad, and think this is very like you 😊
Recruitment process
😁 More cool stuff to know about Implicity 😁
---
💰 Remuneration
For this job (CDI - full time), you'll get a competitive salary depending on your experience
Company BSPCE
---
👍🏻 Benefits
Health care plan: Alan (26,5€ / month + 14€ for kids)
Luncheon voucher: 9€ (50% employer)
Transport: 50% of your pass OR sustainable mobility pass (37,5€ / month)
---
✅ Why us?
Simply because you will get all scale-up advantages without the usual drawbacks!
Activity: we are a "purpose company" - that really drives everyone's daily motivation and commitment
Solution: we built a best in class solution, that has no direct competitor
Growth stage: we are not small - we are not big - we are 50 => our boom is to come
International: we operate at a global level, and our working language is English
Values: we do have values, and these are not just for posters!
. Integrity: we act with honesty and fairness
. Ambition: we strive for excellence in a healthcare demanding environment
. Cooperation: we care, we support, we seek collective success
Autonomy: you'll definitely get real responsibilities, and have the chance to have impact
Employee care:
. Our beautiful office is "rue du Louvre" (between Chatelet & Bourse)
. Regular team events, especially every Thursday evenings
. Our happiness manager is taking the greatest care of all of us! 🐣
Tools: we used Slack, Notion and DropBox, and it is pretty cool
Remote: up to 3 days / week
Worklife balance: we are definitely respectful
Shareholder: every single employee is incentivized with company equity
Do you need more arguments? We've got a bunch!
---
🤓 Want more infos?!
---
🙏🏻 Let's Meet 🙏🏻
If you believe that you are the right person for Implicity, we are looking forward to receiving your application

We are proud to be an equal opportunity employer. We constantly challenge ourselves to build a diverse team of talents and to create an inclusive environment for all employees

Recruitment process:
1° 10-15min call with Pierre Maindivide (Head of People)
2° Interview with Pierre, again!
3° Interview with Thomas Habib, the COO
=> Depending on your availabilities, the recruitment process should last 10 days.
Offer usually follows within 48 hours 🤞🏻
---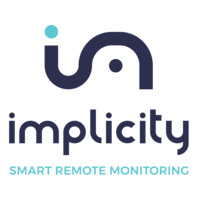 implicity
¿Te interesa esta oferta?
Questions and answers about the offer
Añadir a favoritos

Compartir en LinkedIn

Compartir en Facebook

Compartir en Twitter