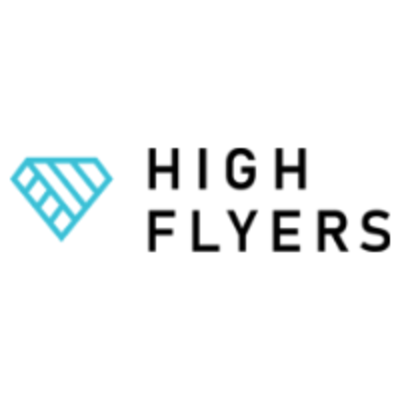 High Flyers
Internship CEO Right Hand, Ops & CS - Startup launch 🚀
Prácticas

 

(de 4 a 12 meses)

Fecha de inicio:

Salario: 1K € / mes

Teletrabajo a tiempo partial

Formación:

Licenciatura / Máster

Experiencia:

> 6 meses
La empresa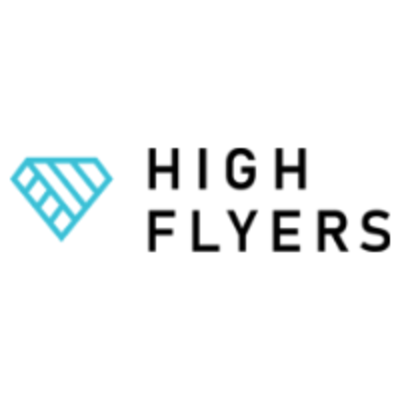 High Flyers
Organización/Gestión, Estrategia, Selección de personal

Entre 15 y 50 empleados
La oferta
Internship CEO Right Hand, Ops & CS - Startup launch 🚀
Prácticas

 

(de 4 a 12 meses)

Fecha de inicio:

Salario: 1K € / mes

Teletrabajo a tiempo partial

Formación:

Licenciatura / Máster

Experiencia:

> 6 meses
¡El puesto ya ha sido cubierto!
Who are they?
We are the Parisian recruitment agency connecting Mid to C-level talent with high growth and innovative companies.
Our mission: to unlock human potential by raising human equity. As true business partners, we help companies through strategy and headhunting to grow and scale world-class teams. Born out of the frustration of a close-minded industry, we come from non-recruitment backgrounds, believe in the importance of diversity, empower nontraditional and transversal profiles, and carry an international ideology that puts no limits on human potential.
Over the past two years, we've placed over 300 candidates, nurtured a talent pool of over 5000 rockstars and work with clients across 5 countries.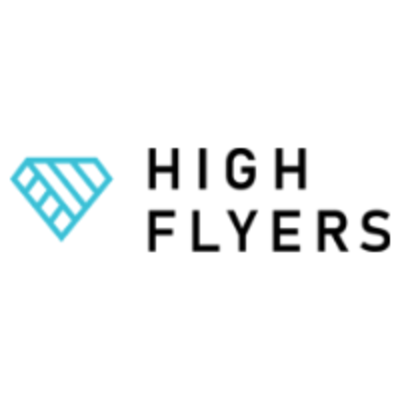 Visit the profile
Rencontrez Benjamin, Product Manager
Job description
ℹ️ Opportunity Overview
Company name: SplendUp
Sector: HRTech
Maturity: Startup launch 🚀
Location: Paris
Duration & start date: 6 months, Dec 22 or Jan 23 (or whenever you're available!)
In a few words: As we're about to launch our product to market, we are looking for our first member of the Operations & Client Success Team. This is a unique opportunity for you to get a real entrepreneurial experience, being involved in the launch of a startup aiming to revolutionize recruitment. Your mission will be to ensure the highest satisfaction rate from our first client and talent users as well as a strong engagement among our user community. Essentially, a role blending community management and client success.
---
🏢 Our company (the new one 😉 ):
Laurie and Eugénie (CEO of High Flyers) founded the company just a few months ago.
We aim to modernize recruitment by fostering the most powerful human connections for the best hiring outcomes. In practical words, we are pushing the boundaries of networking by building the most active community of top talents & fast-changing companies.
This is a (very) exciting time as we are aiming for our first market launch this year! That said, we've been working on the concept for a while and already have a strong client base and many talents interested to join our community - which will definitely help for a successful launch!
🚀 The mission
Laurie is looking for her right hand to support her on the day to day as we're launching our app and services to the market. As you may expect from this context, you will get to work on diverse cross-functional topics, but your key mission focus will be in 3 areas:
Operations & Strategy (40%):
Deploy the most efficient processes leveraging data, tool integration and automation workflows to support an effective launch of our app, community & recruitment services
Build dashboards to monitor our operations from Day 1 and help us make the right decision. You will take ownership of our daily business monitoring
Support the marketing & sales activities by collecting and analysing client and performance data
Recruitment Ops & Client Success (50%):
Engage with our first clients to get to know their company and talent needs, and help draft their company profile accordingly to attract their future talents
Similarly, engage with our first talent users to understand their aspirations and help them craft their profile
Helped with our app, identify the best fits between companies and candidates to enable the best recruitment and drive a high satisfaction rate among our clients
Help our client make the most of our platform by guiding their use (onboarding, support etc.)
Help build and engage our community on the day to day including deliver "memorable events"
Overall Product & Experience Design (10%):
Help us design the best app experience and effective internal processes to meet the needs of our clients and talents. As you will be the first member of our Client Ops team, you will play a critical role in shaping how we best serve our clients and talents! To this end, you will work closely with the High Flyers' Talent Strategist team to understand the recruiter job
🤩 What's in it for you:
A great work experience bringing:
A REAL entrepreneurial project
A REAL challenge for you to take on: playing a key role in the launch of a startup by supporting its internal operations and helping shape its strategic direction!

A REAL opportunity to:

be exposed to all the key topics and challenges of a startup founder (business, operational, financial etc.)
develop skills in a wide range of areas: Go-to-market strategy, market & user research, product design and development (no-code), data and monitoring, process efficiency & automation and many more!
become familiar with the usual startup tool kit (Hubspot, Notion, Slack, Typeform, Zapier etc.)
You will also be literally the employee #1, so this will be great on your CV in a few years when we will have built (thanks to you) a successful company 😉 If this makes sense, you may also have the opportunity to join us as a full-time employee.
Preferred experience
🏅 Our ideal team member:
You are a student in a top engineering or business school with a focus on data and/or strategy, looking for an end-of-study internship (or gap year) - or simply a fast and self learner able to demonstrate the below
Your analysis and problem solving skills are impressive
You have experience manipulating database and have an appetite for leveraging data to extract powerful insights and automate processes
You can cope with a fast-pace and demanding environment, where directions might change quite often
You are able to execute at speed and take ownership of key topics
You are fluent in both French and English

Ideally (but not required), you will also:

have a first internship experience in startup, consulting, finance or operations
are knowledgeable of no-code technology and tools (eg, Bubble) and/or have software engineering engineering skills (self-learners welcome!)
have experience with automation and data tools (eg, Zapier, Airtable)
✅ This is the perfect role for you if:
You want to experience the launch of a startup from its conception - meaning all the ups, but also the (potential) downs!
You want to develop your skills in (very) diverse areas while taking ownership of key (if not crucial!) topics from Day 1
You are full of energy and share the values of the community we want to build: Human, Open, Positive and
❌ This is probably not for you if:
You want to know exactly what you'll be working on days in advance - we will have to adapt based on learnings from the market frequently
You struggle working on different tasks in parallel, and like to complete and polish one task at a time
You like to work in isolation, with limited human interactions. You will work hands-in-hands with Laurie and may take part in conversation with potential users, clients and partners.
Recruitment process
💬 The process:
First chat with Laurie, CEO of SplendUp
Case study & presentation with Laurie
Coffee with the team in our brand new office in Paris (Saint Lazare)
💬 End note:
This is the usual (a bit boring) job description format we aim to modernize as part of our project. Join us to change this and shift recruitment from boring to fun! 😉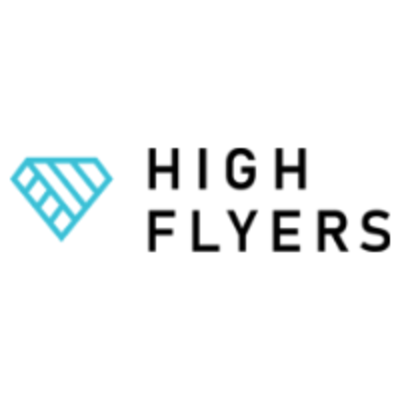 High Flyers
¿Te interesa esta oferta?
Questions and answers about the offer
Compartir en LinkedIn

Compartir en Facebook

Compartir en Twitter