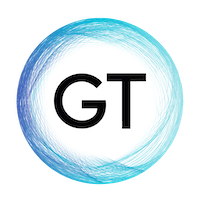 Gutenberg Technology
Product Owner F/H
Indefinido

 

Fecha de inicio:

 

Teletrabajo a tiempo completo

Diplomatura

> 3 años
La empresa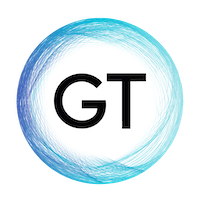 Gutenberg Technology
SaaS/Servicios en la nube, Tecnología educativa (TE)

Entre 15 y 50 empleados
La oferta
Product Owner F/H
Indefinido

 

Fecha de inicio:

 

Teletrabajo a tiempo completo

Diplomatura

> 3 años
Qui sont-ils ?
Gutenberg Technology (GT) est une entreprise d'EdTech, qui vend sa solution dans le monde entier sur des marchés clés, notamment aux États-Unis et en Europe. La plateforme est utilisée par les plus grands éditeurs comme Cengage (3é editeur US), Wiley, Cambridge University.
GT commercialise une plateforme SaaS qui permet aux éditeurs et universités de gérer intégralement la création et la publication des contenus éducatifs interactifs (manuels scolaires, cahiers d'exercices, guides, …). Elle permet la diffusion de plus de 180 000 titres auprès de plus de 6M d'étudiants sous formes d'applications web, mobiles, contenus sur liseuses, cours dans une LMS ou même livre imprimé. En très forte croissance, nous prévoyons de multiplier ces chiffres par 5 dans les 3 prochaines années.
Basée à Montreuil avec un bureau à Boston, les dernières évolutions dans le monde de l'édition et de l'enseignement secondaire ont boosté la demande pour notre plate-forme. C'est pourquoi nous sommes à la recherche d'un·e Product Owner pour renforcer notre équipe Produit.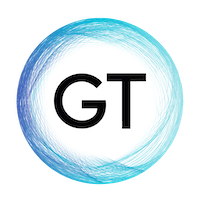 Visiter le profil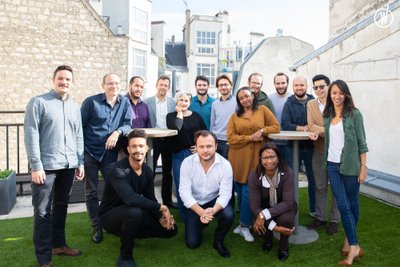 Rencontrez Romain, Product Owner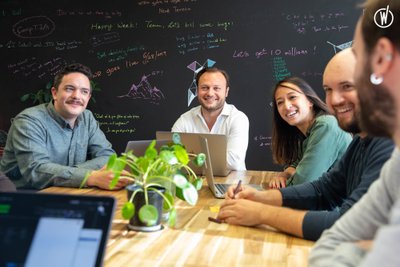 Rencontrez Tamara, Customer Success Manager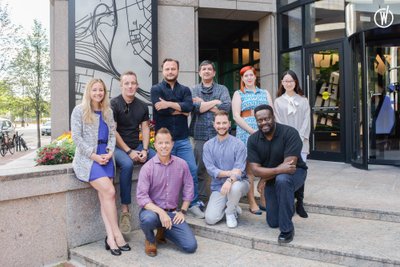 Descriptif du poste
In this role, you will guide and implement product market research and strategy and prioritization, and coordinate work across several product initiatives. You will translate business needs into product plans that incorporate appropriate research and stakeholder input. To be a successful candidate, you will be passionate about content transformation, content architecture, content mapping, content import and export, and how these relate to end-user personas. You are able to craft a vision, and thrive in a fast-paced collaborative environment. Your communication skills allow you to excel at collaborating in a global, distributed team environment. The GT product team works within a scrum lane process. Therefore, in this role, the Product Owner, will also serve as a scrum product owner, within the Content Transformation, Import and Export and Metadata Product Lane, with opportunity to assist with ideation on other GT product lanes, and also well as ideate on next generation Content Object Repository. You will contribute directly to the company's growth and success. This role is located in our Paris, France office and reports to the Vice President of Product.
Responsibilities
Serve as GT Product Expert for Content Transformation, Metadata, Import and Export.
Translate global business needs and requirements into clearly defined agile story maps and a well groomed backlog of high value work-to-be-done.
Using agile methods, define a backlog with clear epics, user stories and acceptance criteria that allow for rapid execution of GTs product strategy and associated roadmap.
Work within a scrum team (s) to deliver timely releases, which meet customer needs and exceed user expectations.
Identify and form creative solutions for unmet opportunities that increase end-user engagement.
Work with Software Engineering, UX/UX, Architects, QA,to deliver solutions that innovate on our core platform, yet always delight and solve problems for our end-users.
Balance platform product investment between the needs of current and prospective customers.
Formulate and track metrics to ensure ongoing product improvement and ideation.
Build supporting business cases and analytical support/insight with the larger product team on the ideation for new initiatives;
Identify, understand and prioritize key domain opportunities, quantitatively analyze these, and communicate key insights and results for successful product ideation and innovation.
Monitor the competitive landscape to understand how our product offering stacks up against our direct competitors.
Define success metrics for new initiatives and track them on a regular basis to ensure that these are moving toward our defined strategic goals
Balance competing priorities and the associated trade-offs
Collaborate cross-functionally with Engineering, QA, Professional Services, Marketing and Sales and other stakeholders across GT to support our growth strategy.
Meet with customers and prospects as needed to understand their challenges and their success drivers.
Serve as an internal and external product subject matter authority and evangelist: collect user feedback, share insights, and convey the product vision.
Support product marketing to develop go-to-market plans and product messaging.
Work with the sales / business development group as a product expert to support customer presentations and request for information as needed; while gaining insights into market needs, and validating product research.
Profil recherché
Profil
5 + years of product management experience
Proven track record of successful delivery of scalable MVPs.
Experience in the CMS, eLearning, learning management system or human capital management domains is strongly preferred.
Ability to travel as needed to meet with customers and/or to our Boston office as needed.
Strong business and technical acumen.
Experience with one or more of the following: HTML5, CSS, XML, ePub, PDF, SCORM, IMS LTI and IMS Common Cartridge
Understanding of Content Format Transformation: XML to XML, ePub to XML and/or Word to XML, and/or HTML5 to XML, ePub, LTI etc.
Understanding of DPUB ARIA and other accessibility standards
Skills
Excellent communication skills, with a strong command of English and French.
Strong AGILE and SCRUM experience in the building and delivery of SaaS products
Ability to prioritize and guide a clear and concise product backlog,
A commitment to excellence and defiming graeful simplicity to solve complex problems
Consistent track record of executing cross-functional initiatives, in a timely manner
Strong analytical skills to interpret data and trends, diagnose problems, and recommend effective action plans to resolve issues
Excellent communication to effectively and efficiently articulate both strategic vision and specific details to various stakeholders, from senior leadership to individual contributors and customers.
Familiarity assessing, implementing, and managing external vendor and partner relationships
Strong teamwork and collaboration skills are essential
Pourquoi nous rejoindre?
Convaincus des bienfaits d'un management horizontal, nous privilégions la confiance, l'écoute et la proximité au quotidien. Rejoignez-nous si vous souhaitez intégrer une équipe dynamique, travailler sur des projets innovants, avoir une large autonomie et des responsabilités.
Avantages
RTT
Une carte tickets restos SWILE financée à hauteur de 50 % (8 €/jour)
Régime de mutuelle ALAN et prévoyance d'entreprise aux garanties intéressantes
Mise à disposition d'un Mac
Prise en charge à 50% de votre abonnement de transport
Accès des formations via des organismes et/ ou LinkedIn Learning pour monter en compétences et faire évoluer ta carrière.
Breakfast, Team buildings, Barbecue, Game Nights… Les occasions ne manquent pas pour partager une ambiance de travail "cool" et motivante!
Possibilité de remote pour ce poste
Tous nos postes sont ouverts aux personnes en situation de handicap
Déroulement des entretiens
Un entretien avec notre HR Manager
Un entretien avec notre VP of Product (en anglais)
Une rencontre avec les membres de l'équipe Produit
Un entretien avec notre COO (en anglais)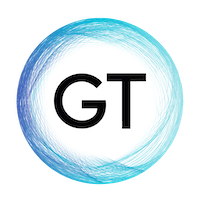 Gutenberg Technology
¿Te interesa esta oferta?
Questions et réponses sur l'offre
Compartir en LinkedIn

Compartir en Facebook

Compartir en Twitter