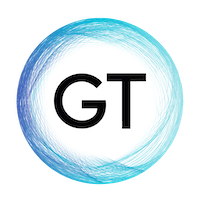 Gutenberg Technology
Chef·fe de Projet Print/ Digital
Indefinido

 

Fecha de inicio:

 

Teletrabajo a tiempo completo

Diplomatura

> 3 años
La empresa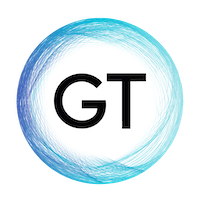 Gutenberg Technology
SaaS/Servicios en la nube, Tecnología educativa (TE)

Entre 15 y 50 empleados
La oferta
Chef·fe de Projet Print/ Digital
Indefinido

 

Fecha de inicio:

 

Teletrabajo a tiempo completo

Diplomatura

> 3 años
¡El puesto ya ha sido cubierto!
Qui sont-ils ?
Gutenberg Technology (GT) est une entreprise d'EdTech, qui vend sa solution dans le monde entier sur des marchés clés, notamment aux États-Unis et en Europe. La plateforme est utilisée par les plus grands éditeurs comme Cengage (3é editeur US), Wiley, Cambridge University.
GT commercialise une plateforme SaaS qui permet aux éditeurs et universités de gérer intégralement la création et la publication des contenus éducatifs interactifs (manuels scolaires, cahiers d'exercices, guides, …). Elle permet la diffusion de plus de 180 000 titres auprès de plus de 6M d'étudiants sous formes d'applications web, mobiles, contenus sur liseuses, cours dans une LMS ou même livre imprimé. En très forte croissance, nous prévoyons de multiplier ces chiffres par 5 dans les 3 prochaines années.
Basée à Montreuil avec un bureau à Boston, les dernières évolutions dans le monde de l'édition et de l'enseignement secondaire ont boosté la demande pour notre plate-forme. C'est pourquoi nous sommes à la recherche d'un·e chef·fe de projet print/ digital pour renforcer notre équipe Produit.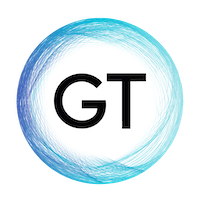 Visiter le profil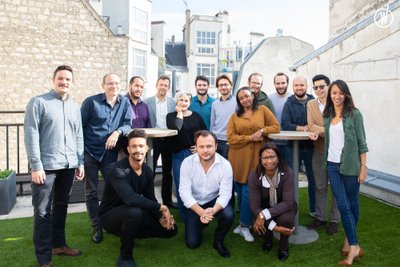 Rencontrez Romain, Product Owner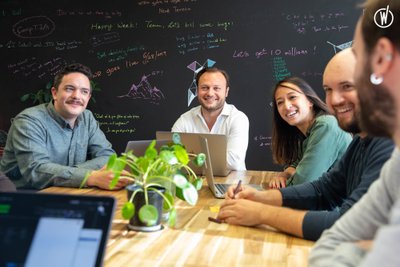 Rencontrez Tamara, Customer Success Manager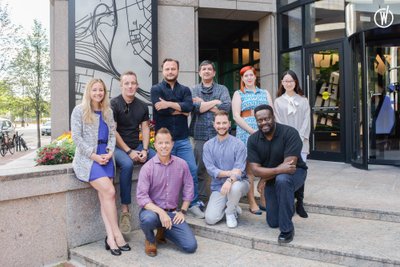 Descriptif du poste
As a GT Print -Digital Implementation Project Manager your mission will be customer focused, while leveraging your solid experience with managing customer Print and Digital Editorial workflows implementations in a SaaS platform. This role is part of GT's customer Implementation group within the professional services team.
GT works with some of the world's largest educational publishers. These publishers, in the K-12, Higher Education, and Vocational print publishing market segments, license the GT Platform to ingest, author, automate and produce rich print and digital educational;products globally.
Responsibilities
Determine Digital & Print workflow based on customer needs and production organization
Conduct a deep analysis of Print and Digital layouts and expectations
Define and validate Digital / Print Style guide by doing Content
Modelization in order to determine Digital and Print automation rules that will work the best for Customer from Content Authoring to Print PDF & INDD Setup
Keep Customer Print styling approach to facilitate change management
Collaborate in iterations to adapt and update Digital and Print layouts layouts

Define Digital & Print Style guide Modelization in order to automate as much as possible Print output
Validate content Granularity & Structure for both Digital & Print
Define the different Print templates needed (eg. Front matter ; Chapter ; etc.)
Map Digital Patterns & Print Styles (for text, media, box, references…)
Identify Paragraph styles / Character styles for every text element
Define content flow layout rules depending on context (folio)
Define Print output Settings and Presets

Take into consideration the balance between the ease of use of the Digital Theme and the Print output
Advocate and provide guidance on choices to be made either in MEF ot InDD to have a good workflow
Make sure that Content development team will be able to do production on MEF and have good quality results on the Print
Make sure that Print output are ready for Print Review and easy to update by Compositor team

Organize Digital and Print Integration phases with Customer, integrators teams (internal and external)

Organize Digital and Print QA and Review for Customer

Serve as a Subject Matter Expert on Print Digital integration best practices, and processes

Liaison with GT Product team and GT Print Engine Parter to ensure GT and Partner Roadmaps takes into consideration Print workflow for improvement and maintainability based on customer needs, such as:
Scaling print module by providing new functionalities and features to facilitate Creation, Validation, and Updates regarding Digital & Print integration
Improve workflow by providing ideas on how to integrate GT Platform and InDD server

Support and Training

Provide support on customer issues related to Print workflow

Provide support on product issues related to Print workflow

Test and validate improvements and fixes
Profil recherché
Profil
Work in Publishing industry with complex layout or in Print Composition
Work for workflow automation
Artistic Direction is a +
Knowledge of Digital transformation challenges and needs
Educational market is a +
Skills
Editorial Process
Engineering Process
Adobe InDD Expert
Graphic Design
Art Direction
Style guide
Template creation
HTML & CSS
XML ; XHTML ; XSLT
Management
Data structure
InDD Script
InDD Plugin
MathML in Print industry will be a plus
Familiarity assessing, implementing, and managing external vendor and partner relationships
Strong teamwork and collaboration skills are essential
Pourquoi nous rejoindre?
Convaincus des bienfaits d'un management horizontal, nous privilégions la confiance, l'écoute et la proximité au quotidien. Rejoignez-nous si vous souhaitez intégrer une équipe dynamique, travailler sur des projets innovants, avoir une large autonomie et des responsabilités.
Avantages
RTT (environ 12/ an) + 2 jours supplémentaires après un an d'anciennetéé
Une carte tickets restos SWILE financée à hauteur de 50 % (8 €/jour)
Régime de mutuelle ALAN et prévoyance d'entreprise aux garanties intéressantes
Mise à disposition d'un Mac
Prise en charge à 50% de votre abonnement de transport
Accès des formations via des organismes pour monter en compétences et faire évoluer ta carrière.
Breakfast, Team buildings, Barbecue, Game Nights… Les occasions ne manquent pas pour partager une ambiance de travail "cool" et motivante!
Possibilité de remote pour ce poste
Tous nos postes sont ouverts aux personnes en situation de handicap
Déroulement des entretiens
Un entretien avec notre HR Manager
Un entretien avec notre VP of Product (en anglais)
Une rencontre avec les membres de l'équipe Produit
Un entretien avec notre COO (en anglais)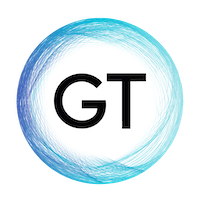 Gutenberg Technology
¿Te interesa esta oferta?
Questions et réponses sur l'offre
Compartir en LinkedIn

Compartir en Facebook

Compartir en Twitter