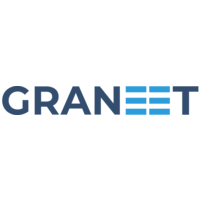 Graneet
Talent & People Lead
Indefinido

 

Paris

Teletrabajo a tiempo partial

> 4 años
La empresa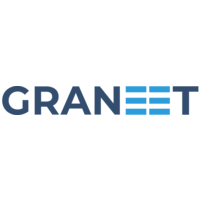 Graneet
La oferta
Talent & People Lead
Indefinido

 

Paris

Teletrabajo a tiempo partial

> 4 años
¡El puesto ya ha sido cubierto!
Who are they?
The construction industry is composed of a majority of SMEs that build our cities. In spite of the very important work they do, these SMEs operate with very thin margins and often struggle financially : they have to provide work and pay for materials upfront, face fierce competition and get paid late, to such extent that 10.000 of them go bankrupt every year in France alone.
The financial management of construction projects is very complicated and yet, 70% of SMEs in the construction industry still use Excel to manage their business ! 🤯
Graneet aims to help construction SMEs improve their financial management and boost their margins by giving them access to visibility and transparency on their business, in real time.
In practice, their clients use Graneet to create and follow up on their quotes, generate and control their invoices, and monitor their margin in real time. They recover a peaceful management of their construction projets by accessing dashboards that display all the key indicators of their business and by collaborating with their entire team within the same platform. 🙌
Graneet addresses 100.000 companies in France only, and will expand to Europe where construction SMEs face the same issues. 🇪🇺
Job description
TL;DR
🚀 Build a Talent & People function from scratch
🙌 Grow our team to the next level
💚 Intentionally put DEI at the core of what you do
The role
You're the expert. Your main role is to make sure everything works from a people point of view and act as an adviser to the founders on all things HR. We have one common goal: build the foundations of the HR function to attract and retain the people who'll help us build the future of financial management in the construction industry.
How big the role becomes is really up to you, and there's nothing we'd love more than see you grow into our Head of People. You'll be our first People hire: this is a great opportunity to have a company-wide impact, be responsible for the end to end recruitment and people experience processes and think creatively about how we hire, retain and nurture talent. Starting at the beginning of the employee journey, your first 6 months will mainly focus on Talent Acquisition and onboarding.
Graneet has ambitious plans to grow : we have gathered an awesome 14-people team so far and plan to double our team in the next 18 months with a diverse group of ambitious individuals who share our common values of curiosity, rigor, transparency and candor. We're looking for someone who cares a lot about the employee experience, and ensures that Graneet establishes itself as a great company to work for. It's a very exciting time to join our team !
Talent Acquisition - you will be in charge of :
Building out our employer brand and help us source and attract the next 10-15 members of the Graneet team (across all departments);
Jumpstarting our recruitment processes and creating an outstanding candidate experience : we want candidates who we don't hire to speak highly of us !
Managing the relationship with the headhunting agencies.
People Operations - you will be in charge of :
Structuring our people function from scratch;
Defining the onboarding process of our new team members;
Working on employee engagement, salary & ESOP grid;
Developing and strengthening the company culture by embedding it into the daily management processes;
NB: our CEO handles and will keep handling all the admin side of things. Unless it's your passion 🙃
Benefits 🥳
Compensation up to 70K€ linked to seniority
Employee Stock Options : All our team members own a part of Graneet !
Access to trainings on demand
Participation to "Pass Navigo" (or equivalent compensation : 🚶‍🚴)
Participation to lunch expenses (Swile card)
Super nice offices in the 11th district of Paris !
Also, you will find here the top 10 reasons to join Graneet right now
Preferred experience
You might be a good fit if you :
Are a proven HR generalist and have practical experience across people ops and talent acquisition;
Have been part of a People/TA team in a high growth startup before and love the fast paced environment and get-things-done mentality that comes with it;
Are excited about being the first person in the people function and keen to build it from the ground up;
Thrive in a dynamic and frequently changing environment;
Have excellent communication skills and capacity to read weak signals;
Speak both English and French.
Recruitment process
1st Interview with Jean-Gabriel (CEO)
2nd Interview with 2 of our advisors
Business Case
3rd Interview with the 3 founders of Graneet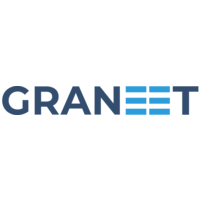 Graneet
¿Te interesa esta oferta?
Questions and answers about the offer
Añadir a favoritos

Compartir en Twitter

Compartir en Facebook

Compartir en LinkedIn