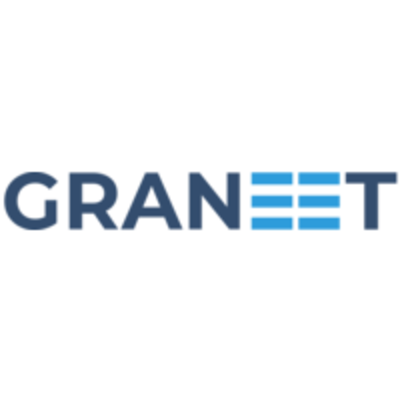 Graneet
Head of marketing (m/f/x)
Salario entre 60K € y 100K €
Teletrabajo a tiempo partial
Formación:
Licenciatura / Máster
¡El puesto ya ha sido cubierto!
Qui sont-ils ?
Le BTP est majoritairement constitué de PME qui font un travail essentiel : elles construisent et rénovent nos villes. Malgré cela, ces PME doivent fonctionner avec des marges parfois très faibles et font souvent face à des difficultés financières. Pour ces raisons, près de 10.000 entreprises du BTP font faillite chaque année.
Le suivi financier d'un chantier est très compliqué et pourtant, encore 70% des PME du BTP utilisent Excel pour piloter leur activité ! 🤯
Graneet est un SaaS qui a pour objectif d'aider les PME du BTP à mieux gérer le suivi financier de leur activité et à booster leurs marges en leur donnant accès une visibilité et une transparence sur leur business, en temps réel.
Concrètement, leurs clients utilisent l'application Graneet pour pouvoir créer et suivre leurs devis, générer leurs factures et suivre leur marge en temps réel. Ils retrouvent de la sérénité dans le pilotage de leurs chantiers en accédant à des tableaux de bord qui regroupent tous les indicateurs clés de leur business et en collaborant tous au sein d'une même plateforme. 🙌
Graneet adresse 100.000 entreprises rien qu'en France, et s'étendra ensuite en Europe où les PME du BTP rencontrent les mêmes problématiques. 🇪🇺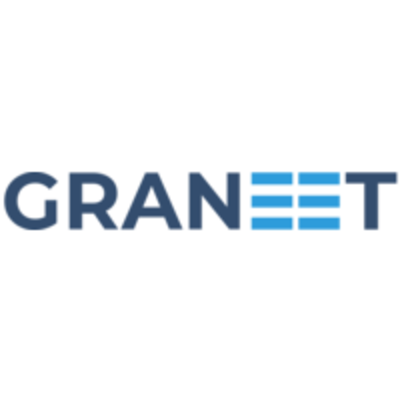 J'y vais !

Descriptif du poste
🏗 We are building Graneet for the builders, the SMEs that build our cities. In spite of the very important work they do, these SMEs operate with very thin margins and often struggle financially : they have to provide work and pay for materials upfront, face fierce competition and get paid late, sometimes even to the extent they go bankrupt. Graneet helps them to make sense of their finances and boost their margins by providing them visibility and transparency over their business, in real time.

Graneet is a SaaS that Construction SMEs can use to manage their sales opportunities, create quotes and track them, generate their progress statements in just a few clicks, control their invoices, monitor their expenses per project and therefore get a real time view on their projects' profitability which they couldn't get before. Their entire team can collaborate through the app which is incorporating all the construction industry processes.
Graneet addresses 100.000 companies in France only, and will expand to Europe where construction SMEs face the same issues.

We started the company 3 years ago and just closed a Series A round of 8m€ led by Point Nine Capital (top global early stage SaaS investor) and Foundamental (best in class Construction Tech investor). Our seed investors decided to lead this fund raise which is a very strong sign of trust in our team and our business !

---
Fresh off of this fundraise, we are looking to complete our Exec Team by hiring a Head of Marketing, who will work closely with the Founders and report directly to the CEO. We are looking for someone who will help us drive with passion our expansion in France but also in Europe !
Mission

As a Head of Marketing, you will create the department from scratch with the following responsibilities :

Identify the main challenges to tackle in 2023 to hit our revenue target of x5 working hand in hand with our Sales, CS and Product teams.
Define, build and implement a solid growth strategy for Graneet : 90% of our business opportunities today come from outbound !
Define and monitor KPIs to drive our acquisition funnels efficiently. 
Profile
You have a demonstrated track record (at least 6 years) in implementing growth strategies in a successful startup.
You are data driven and very business oriented.
You are an accomplished leader with proven experience in building, hiring, managing and scaling a high-performing team.
You are curious and you are not afraid to work on topics you have never worked on before such as branding and product marketing.
You are hands-on and eager to get your hands dirty for the first 6 to 9 months while building the plan and recruiting your team.
Your French is perfect, you are fluent in English and you ideally speak a 3rd language (Spanish, Italian, German).
You will earn extra points if you already managed marketing challenges across several countries 🇫🇷 🇪🇸 🇮🇹 🇩🇪
Join the adventure 🚀
Salary up to 100k€ depending on your experience
A very attractive stock options package (BSPCE)
Super nice offices in the center of Paris (Patchwork République)
A hybrid working policy : up to 2 days per week in home working
A team full of friendly and serious colleagues to grow and have fun with
A business still in its infancy with an international expansion to manage in the near future !
At Graneet, we value Rigor, Transparency, Kindness, Dynamism and Curiosity, all that are really baked into our everyday processes. We plan on doubling the team size from 30 people today to 60 by the end of the year, and we will pay extra care on making sure the people who join us on this journey share these values !


Recruitment Process
An HR interview with Victoria, Talent & People Lead
A manager interview with Jean-Gabriel, CEO and Co-founder
A case study to assess your expert skills to prepare home and to present in front of Jean-Gabriel and Enzo
Short discussion with one of the company's backers
Reference checks
Final interview the 3 founders Raphaël, Enzo and Jean-Gabriel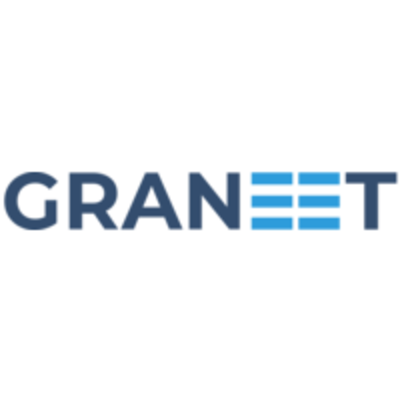 Graneet
¿Te interesa esta oferta?
Questions et réponses sur l'offre