La empresa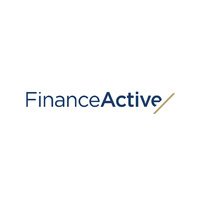 Finance Active
La oferta
DevOps Windows / Linux
About
Chez Finance Active, ils développent depuis plus de vingt ans une autre vision de la finance : à la fois collaborative, utile et innovante.
Leur métier, c'est de faire gagner du temps, de l'argent et d'aider leurs clients à décider plus vite sur des sujets financiers complexes. Comment ? En proposant aux entreprises, collectivités locales et établissements bancaires des solutions pour améliorer leur gestion de la dette et des risques financiers.
Leur ambition, c'est de rendre la finance plus accessible et transparente à leurs clients grâce à la combinaison de leurs technologies et de leur expertise… Et faciliter ainsi la collaboration entre tous les acteurs de l'écosystème financier.
Pour cela, ils s'appuient sur 160 collaborateurs juniors et expérimentés, aux compétences et métiers variés, qui partagent cette vision et ce même esprit de conquête. Ils n'attendent plus que vous pour continuer cette belle aventure.
Job description
Responsibilities
-        Application installation in test, preprod and prod environments
-        Maintenance and development of installation routines
-        Application monitoring in production (Regular and on-demand)
o   System performance profiling
o   System resource consumption profiling
o   Application and system logs check
o   Configuration of data backup
o   Database profiling and maintenance
-        Technical support and troubleshooting
o   Problem analysis and system troubleshooting
o   Problem description and supporting facts delivery to development
-        Support for development at preparing application releases
o   Provide anonymized data for migration tests
o   Execution of database queries for functional analysis
-        Technical consulting for development in system and network matters
-        Write system and network related documentation
-        Contact for Verifino customer support and application hosting provider (LPA, potentially DNB)
-        On- and Off-boarding of Verifino users in preprod and prod environments
-        Restore of customer tenants in the application
-        Technical migration of legacy software customers (MZins) to prod environments
-        Optional:
o   system administration for the development team
Communication
-        Participation at regular meetings with devops and development teams
-        Incident process management together with the P.O.
-        Fluent English and/or German
o   German is a plus!
-        First contact on SIO topics
-        Presales support on system and network matters
Preferred experience
-        Advanced Windows system administration including
o   Windows services and scheduled tasks
o   Internet Information Server (IIS)
o   Eventlog analysis
-        At least SQL Server basic administration
o   Including SQL language
-        At least basic skills for network administration and protocols for troubleshooting
-        Knowledge and utilization of system, network and SQL Server monitoring tools
-        Automation with Powershell scripting
-        Optional:
o   Azure Hosting
Meet the team
This content is blocked
Youtube cookies are required to show you this content
Questions and answers about the offer
Añadir a favoritos

Compartir en Twitter

Compartir en Facebook

Compartir en LinkedIn