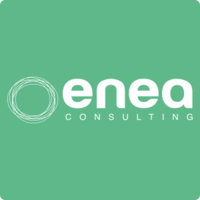 Enea Consulting
Analyst - Sustainable Finance (HK)
Indefinido

 

Central & Western
La empresa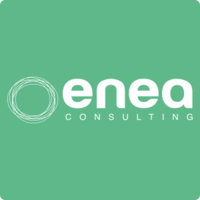 Enea Consulting
La oferta
Analyst - Sustainable Finance (HK)
Indefinido

 

Central & Western
About
ENEA works with all actors along the energy value chain, from major global energy companies to entrepreneurs involved in energy access. ENEA provides them advisory services -definition of a marketing, strategy or financial vision – and operational support for the implementation of their projects. Thanks to its independent shareholder base and technical expertise, ENEA proposes a holistic approach to energy and environmental topics in order to develop innovative and effective solutions.
Since 2007, ENEA has been advising and supporting leading private sector companies and public
authorities around the world on the energy transition. ENEA is also committed to improving energy
access through its unique ENEA Access programme, supporting social entrepreneurs in Africa and
Asia-Pacific.
ENEA is an independent firm with global reach with offices in Paris, Melbourne and Hong Kong.
Job description
ENEA Consulting is a strategy consultancy dedicated to enabling a climate aligned energy transition, with strong values, real team spirit and high standards of delivery.
We have an international presence with offices in Paris, Hong Kong, Singapore, Melbourne and Sydney.
We combine economic performance with social engagement by advising public and private leaders worldwide on energy transition while providing pro-bono consulting to social entrepreneurs in the field of energy access. We work with wide range of players which include different types of financial institutions.
Are you passionate about energy and sustainable finance? Do you want to work with us to accelerate the transition to a fair and sustainable economy, aligned with the climate objectives? Do you want to work for a company with an original business model and strong values, that has been dedicated to energy transition and sustainability for more than 14 years?
Are you prepared to bring in all you have to contribute to our expansion in Hong Kong, Asia, and beyond?
Our Hong Kong office is currently looking for an analyst (< 2 years of working experience) to specialize in sustainable finance, preferably with a background in finance and energy or sustainable development.
Job description
Under the supervision of a consultant or a manager, as an analyst, you will conduct extensive research and prepare business-focused quantitative and qualitative analyses on various subject matters regarding climate and energy transition for bank and corporate clients.

Literature reviews and desktop research
Quantitative and qualitative analysis
Stakeholder engagement and workshop organisation
Information synthesis, extracting key insights and developing recommendations
Writing reports and developing summary presentations

You will attend and animate client meetings related to projects and present your findings and recommendations directly to the clients.
From time to time and on a limited basis, you will contribute to the commercial effort of the company by drafting project proposals.
Based on your interest, you can also contribute to the continuous development of the company including establishing strategic partnerships with local and regional counterparts.
You will build strong expertise on a wide range of climate-related subject matters that the financial sector typically concerns. That includes but not limited to net-zero banking strategies and actions, sectoral decarbonization and respective sustainability agenda, climate risk analyses and scenario planning, sustainable finance solutions and sustainable & responsible investment.
Examples of projects / assignments
Develop a climate / ESG related scoring methodology for an international financial institution
Develop a concrete O&G sectoral strategy in order to meet the client's net-zero banking commitments.
Develop an ESG assessment framework for making investment decisions using different metrics / standards (e.g. GRI, SDGs, SASB, CDP)
Support an international financial institution to analyse small-scale renewable energy assets to realize the business opportunities for financing those assets
Support an international financial institution to strengthen the client engagement capabilities on the topic of climate and energy transition
Organize workshops and Q&A sessions to address newly emerged climate changed related topics such as nature based solutions and voluntary carbon trading
Preferred experience
Main Requirements:
Academic background: Sustainable development / climate or environmental science / banking and finance / (development) economics / social science bachelor or master's degrees from a top university
Fast learner, self-driven individuals who is interested to develop a career that serves climate transition
Existing knowledge of the finance sector and understanding of sustainability as an interdisciplinary topic which affects corporate and financial institutions
Existing knowledge and deep interest in energy, decarbonization and various climate transition and sustainability topics
Functional skills: strong analytical skills, excellent oral and written communication, ability to work in a dynamic environment, synthesis capabilities, respect of time constraints, intellectual rigor, integrity, curiosity, leadership, empathy and team spirit.
Technical skills: efficient use of MS Excel, PowerPoint and Word.
Other skills: data analytics skills and knowledge such as digital banking service and fintech that could would potentially add value to our customers would be embraced. Knowledge regarding a specific geography within the Asia Pacific region would also be a plus.
Languages: Fluency in English is mandatory. Mandarin, other Asian languages and/or French are a plus.
Preferred Background:
Experience to work in cross-cultural environment
Working rights in Hong Kong preferred
Meet the team
This content is blocked
Youtube cookies are required to show you this content
Questions and answers about the offer
Añadir a favoritos

Compartir en Twitter

Compartir en Facebook

Compartir en LinkedIn