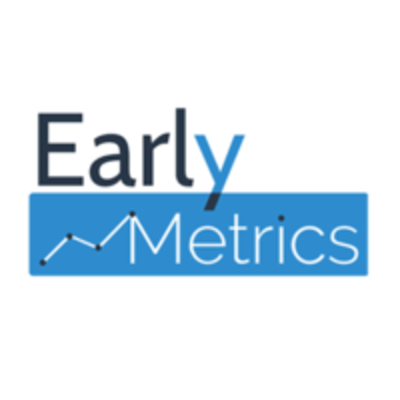 Early Metrics
CTO - Financial Services & SaaS Solutions
Permitido de manera ocasional
Formación:
Licenciatura / Máster
¡El puesto ya ha sido cubierto!
Who are they?
Early Metrics produces ratings and research to empower a changing economy. As an independent rating agency, they have developed a scientific methodology to reliably evaluate both qualitative and quantitative metrics in startups and SMEs. Moreover, they identify emerging technology trends across multiple industries. They, therefore, provide the right tools for decision-makers from funds and corporates to discover, qualify and engage with the best innovative players.
Early Metrics has rated +3500 European and international startups for over 280 clients among which several CAC40 and FTSE100 companies.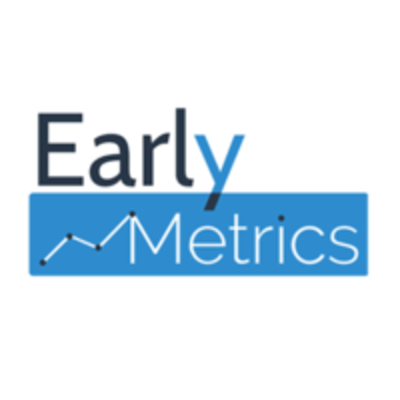 Let's go!
Meet Antoine BASCHIERA, CEO & Co-founder
Job description
What you will do:
As CTO, you will be part of the Director Committee, working closely with the CEO on the R&D and the algorithm conceptions. Recognised by your visionary leadership, you will pilot the architecture choice, manage the products' developments and support all strategic development decisions.
You will bring your tech expertise to orient and optimise our solutions and bring the company to the next level. In this context, your mission will be to implement a product and tech vision while structuring and scaling our tech team.
Directly attached to the CEO, you will:
OPERATIONS:
Design and deliver our mid and long-term tech and data roadmap;
Contribute to the setting and the implementation of our tech vision;
Maintain, consolidate and improve our web platforms: back and and front end;
Develop algorithms leveraging our data in line with our product and tech strategy;
Lead the security roadmap in close collaboration with our Talent Manager;
Be the point of contact for our infrastructure hosting providers;
Contribute to company projects on various transversal topics;
Directly impact the pace of our growth.
STRUCTURATION AND MANAGEMENT
Hire, lead and structure an agile tech team (Full-stack Engineers, Data Engineers…);
Anticipate and define all resources needed to build a strong tech and data team for the company;
Participate in building our tech career paths with our Talent Manager;
Maintain an agile and continuous improvement culture;
Continuously challenge your tech team and the CEO on tech decisions;
Work closely with various internal stakeholders (VP Operations, VP Sales & Marketing, Product Owners etc.).
What's it in for you in addition to « just a salary »?
Having the opportunity to transform the company into a tech one;
Join an ambitious and international adventure;
Challenge your strategic thinking and project management expertise;
Have a direct impact on the development and growth of the company;
Work with smart and highly motivated people that you will have to onboard, train and grow.
Preferred experience
Who you are:
You have minimum 8 years of experience as CTO in consulting or complex SaaS solutions;
True leader, you have an entrepreneurial mindset and like building strategies and thinking long-term;
You are confident in being challenged and in challenging others;
You are recognized by your ability to brainstorm and understand business issues and challenges;
You are looking for an ambitious adventure where you will be a real owner on your topics and a driving force for the company;
You are fluent in French and in English, another European language is a real asset.
Also, people say that you are:
An Expert in Full-stack web technologies;
A rigorous person with high standards regarding the quality of the production and with a strong result-driven mindset
A leader highly adaptable and keen to take on new challenges;
A resourceful person, ensuring that the work is sustainable;
A good communicator at any level;
Curious and creative in participating in our company's development;
Why join us:
We have a young and diverse team;
We have an international presence and global ambition;
We encourage every employee to take an active part in the company's development;
We provide our employees with the resources and support to achieve their personal goals and improve their skills;
We offer autonomy and flexibility thanks to our work-from-home policy;
We are based in the heart of Paris and London;
We value our team's happiness and organise regular activities outside of work;
You finally recognize yourself in our corporate values: collective ambition, empowerment and respect!
Early Metrics is committed to achieving workforce diversity in terms of gender, race, nationality, disability status, age, culture and all other socio-demographic factors. We encourage all those who feel qualified for a position to apply, including those with disabilities. We examine all applications following non-discrimination principles, with a focus on each applicant's skills and experience. This policy applies to all procedures within Early Metrics, including recruitment, compensation, benefits, promotions, terminations and all terms of employment.
Recruitment process
4-rounds interview process:
1) HR interview to get to know each other
2) Business Case interview to assess your hard skills and strategic vision
3) Peer-to-peer interview to get to know the tech team
4) Walking interview with the Co-founders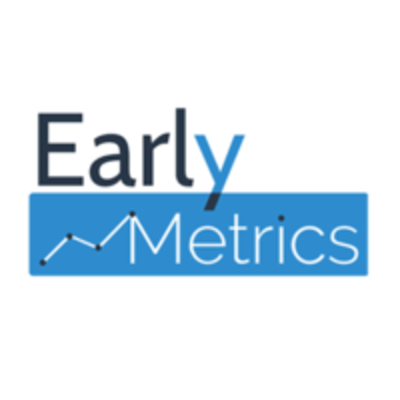 Early Metrics
¿Te interesa esta oferta?
Questions and answers about the job