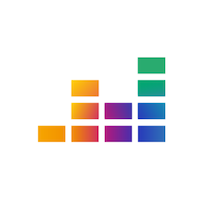 Deezer
Engineering Manager - User Growth
La empresa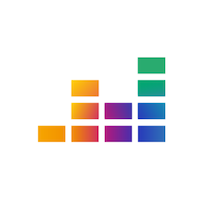 Deezer
Medios de comunicación, Música, Digital

Entre 250 y 2000 empleados
La oferta
Engineering Manager - User Growth
¡El puesto ya ha sido cubierto!
Who are they?
They are music and tech fans hailing from all over the globe, working to make Deezer the most personal music streaming service.
From data scientists to tech experts, artists & labels specialists to marketers, and even in-house music editors, their team is spreading the love for music to over 180 countries.
Supporting local and international artists and bringing them closer to their fans is their mission - they believe music is about diversity, multiculturalism and togetherness.
Ready to join the team? They're all ears.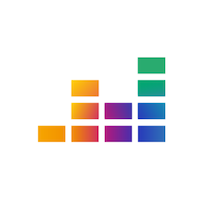 Visit the profile
Meet Jeronimo Folgueira, CEO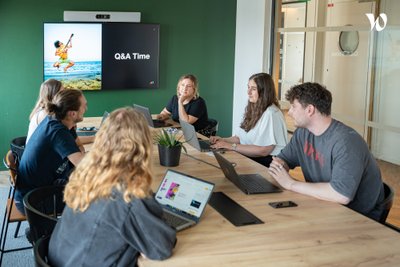 Rencontrez Emilie Duquenne, Chief People Officer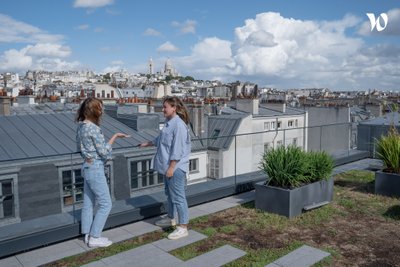 Meet Julie Gléonnec, Senior Android Engineer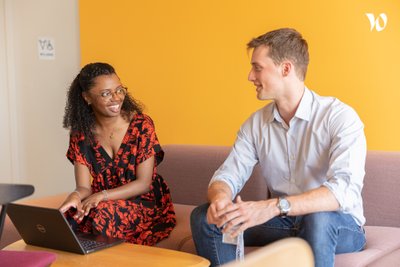 Job description
We are looking for an experienced Engineering Manager to lead a team of talented cross-disciplinary engineers (iOS, Android, Backend, Frontend) which main objective is to optimise incoming traffic to bring new valuable users to Deezer's service.The position consists of 3 main missions: 
Mastering User Growth team's functional and technical scope by working hands in hand with your product's pairs and external stakeholders in charge of it

Ensuring your team's work is qualitative, consistent across platforms, well balanced between stack's and team's projects, and delivered in a smooth & efficient way

Developing your team skills along with Technical Experts, to maximize their day-to-day impact over company's kpis, while aiming at making them autonomous
By joining Deezer and the User Growth team, you will:
Be the main technical point of contact of Marketing teams by supporting them on coordinating projects aligned with company's objectives 

Build with your team "product-agnostic" solutions, that can be used in several contexts, while ensuring they are properly documented

Work closely with User Growth's product team to define delivery's strategy and high level projects' specifications, with a focus on creating value iteratively 

Define and monitor closely team solutions' vitals, to ensure they works as expected by proactively identify their potential flaws

Develop your team's member skills to help them progressing in their career and reaching their personal goals, by providing them the right environment to do so

Challenge architectures suggested by your team to make them flexible, scalable, reliable and in-line with Deezer's technical standards 

Monitor team's efficiency and refine internal processes & workflows with external teams you work with, while stepping-up to resolve conflicts or remove impediments, if needed 

Define priorities and build a common roadmap along with your product's pairs and team's stakeholders, without forgetting stack and "debt reduction" topics
Life @ Deezer Paris
Start-up environment and philosophy
Highly motivated and product-focused people ready to drive innovation
In-house Deezer Sessions with your favorite artists, gig tickets
Hackathons & meetups
Friday drinks, summer and winter parties
A stocked kitchen with free drinks and snacks
Areas to relax and collaborate with beanbags, guitars and table football
An 'at home' vibe, with great outdoor spaces
Gym access at Deezer HQ with lunch-time yoga, pilates and boxing classes
Start-up environment and philosophy
If you feel like this is the right opportunity for you, press play!
We are an equal opportunity employer.
Preferred experience
What we are looking for:
You are open-minded, you love to listen to the ideas of your colleagues and to foster collaboration betweens teams and individuals

You want to share things with your colleagues and to participate in the team's life with your good mood

You are pro-active in identifying opportunities to improve team's efficiency by adopting new workflows, processes, methodologies and even tools

You like to animate brainstorming sessions or workshop, as well as team's meetings to drive or communicate important decisions
You are able to zoom-out and consider the big picture to anticipate other potential needs, without falling into over-thinking or over-engineering  

Understanding of Growth Marketing problematics and Acquisition Tools is a big plus
Essential:
3+ years experience in managing a cross-disciplinary Engineering team

Highly skilled in designing cross-stack functional architectures

A mindset focused on quality, delivery and efficiency

Capacity to inspire a vision and drive change across team's members

Strong background in organizing & overseeing the development, release and proactive maintenance of projects in a high volumetry context
Soft skills:
Good communication skills and the capacity to adapt to non-technical interlocutors

At ease in teamwork, familiar with agile methodology and pair-programming

Autonomous and rigorous behaviour, committed to achieve goals

Ability to learn, to be creative and innovative when facing challenges

Fluent in writing well-documented procedures and expressing opinions using English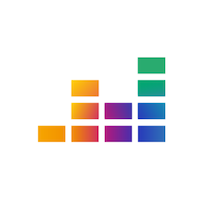 Deezer
¿Te interesa esta oferta?
Questions and answers about the offer
Compartir en LinkedIn

Compartir en Facebook

Compartir en Twitter