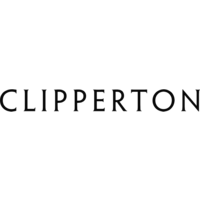 Clipperton
Vice President - Technology Investment Banking - Munich
Indefinido

 

Munich

> 5 años
La empresa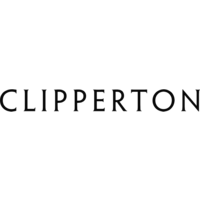 Clipperton
Banca, Finanzas, Asistencia a emprendedores

Entre 15 y 50 empleados
La oferta
Vice President - Technology Investment Banking - Munich
Indefinido

 

Munich

> 5 años
Who are they?
Clipperton is a leading investment bank dedicated to technology and growth companies: it provides strategic and financial advisory to entrepreneurs, corporates, and top-tier investors in Europe willing to execute transactions such as strategic M&A, growth financings and tech buy-outs. With offices in Paris, Berlin, Munich, London, New York and Beijing, as well as an international reach, Clipperton is a European leader in technology financial advisory.
Established in 2003, Clipperton has always placed its M&A and financing advisory capacity at the service of innovative companies throughout their growth cycle.
Clipperton has been the financial advisor to many category leaders in the European technology ecosystem, in various verticals spanning from Healthtech, HR Tech to Digital Services & Media, Hospitality, E-commerce, Consumer subscription and SaaS.
Our clients include companies such as :
Fruitz, Sendinblue, Withings, Didomi, Welcome to the Jungle, Dental Monitoring, Lydia, Inova Software, Advens, Assessfirst, Click & Boat, and Vestiaire Collective in France,
PremiumXL, innosabi, Gastrofix and Cewe in Germany,
Videoplaza in Sweden, Eijsink in the Netherlands,
Packlink and Glovo in Spain,
Musement in Italy
or renowned investors such as Summit Partners, Carlyle, Vitruvian, Permira, Bridgepoint, Eurazeo or Ardian.
Since inception, the team has successfully completed more than 350 high profile transactions globally.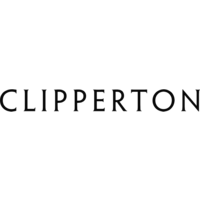 Visit the profile
Meet Anne-Sophie, Associate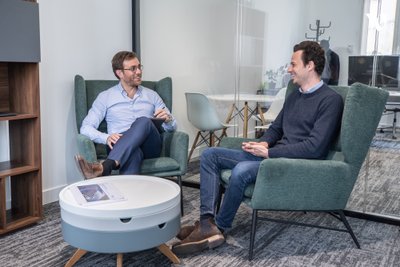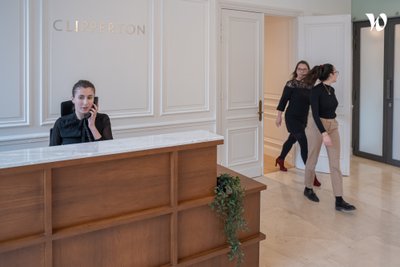 Job description
Position: Investment Banking – Technology – Vice-President
Contract: Permanent
Required languages: German and English
Location: Germany (Munich)
Our firm
Clipperton is a leading investment bank dedicated to technology and growth companies: we provide strategic and financial advisory to entrepreneurs, corporates and top-tier investors in Europe willing to execute transactions such as strategic M&A, private equity transactions and private placements.
Founded in 2003 and with offices in Paris, London, Berlin, Munich, New York and Beijing, Clipperton has completed over 300 M&A and private placement transactions with fast-growing technology start-ups, blue-chip corporates and renowned financial investors.
This position is a unique opportunity to join an expanding Pan-European corporate finance boutique.
Job description
In order to support its strong execution pipeline and marketing efforts, the firm is currently looking to hire a Vice-President based in our German office (Berlin/Munich).
Responsibilities will include:
Contributing to sourcing & origination:

Develop multiple deal sourcing channels by conducting research into specific market segments and by keeping contact with technology companies & investors to understand the overall landscape, trends, and opportunities.
Identify new prospects.
Participate to marketing & communication initiatives (i.e: preparation of detailed sector research papers for example)
Prepare commercial presentations / pitches for opportunities to work with companies, corporates and/or investors.

Supporting execution on existing and upcoming transactions throughout the entire process, from kick-off to closing:

Leading the preparation effort (information memoranda and presentations (industry study, strategic review, financial analysis), analysing and modelling business plans, due diligence management, support to final legal negotiations) and overall deal execution including coordinating and managing junior Analysts and Associates.

Help develop execution standards and train junior professionals.
Contribute to the overall development of the company (transversal projects).
Requirements
We are looking for a highly entrepreneurial and independent individual with demonstrated analytical, financial and client-driven skills. Strong intellectual discipline and a passion for technology are also necessary.
The ideal candidate would :
Have 5-7 years of experience working in the TMT, Internet, digital Media & software space with transactional exposure, either within industry or at a service firm (investment bank, corporate finance boutique, strategic consultancy or audit, private equity);
Have a strong knowledge in corporate finance and accounting.
Have a strong academic record, with a preference for Tier 1 European Business and Engineering schools or universities.
Have excellent verbal and written communication skills in German and English (mandatory); French, Spanish or Italian are a plus.
To join us
Please apply online to our job offer. A cover letter in addition to your application is very much appreciated.
Clipperton is an Equal Opportunity Employer.
All qualified applicants will receive consideration for employment without regard to race, color, age, religion, sex, sexual orientation, gender identity / expression, national origin, disability.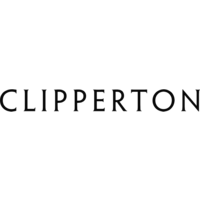 Clipperton
¿Te interesa esta oferta?
Enviar candidatura
Questions and answers about the offer
Compartir en LinkedIn

Compartir en Facebook

Compartir en Twitter