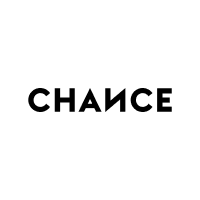 Chance
Communication Lead
Indefinido

 

Fecha de inicio:

 

Paris

> 4 años
La empresa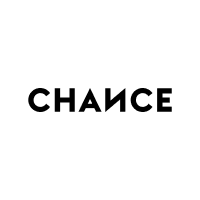 Chance
La oferta
Communication Lead
Indefinido

 

Fecha de inicio:

 

Paris

> 4 años
About
"First adaptive method merging the best of Human Psychology and Machine Intelligence, to allow individuals to become masters of their own work-life destiny"
67% of people are disengaged and unmotivated at work. If you are born in a low-income family, then it will take 4.5 generations to your descendants to reach the mean income in society. Social Elevator is a myth.
Why can't People take control over their lives today?
People are bad at navigating their own psychological complexity by themselves, dealing with their internal dialogues and dilemmas.
No human, neither people themselves, nor professional counsellors, can embrace the complexity of the world of work.
Can Tech by itself solve this?
No, if machines are excellent at seeing patterns, they are bad at assessing human ambiguity.
Hence the creation of Chance, the first adaptive method merging the best of Human Psychology and Machine Intelligence, to allow individuals to become masters of their own work-life destiny, through an adaptive 8 weeks program, intertwining digital coaching and human video coaching, to allow anyone to have a career aligned with her/his deep motivations, constraints and talents.
Job description
Reporting to the VP Marketing & Social Impact, and as a member of the Marketing & Growth team, you will build this position to contribute to growing the Chance brand and social mission through Content, Communication and Communities.
• Create content for owned and social media channels to accelerate organic growth and leads
• Manage communities to increase conversations and engagement around our mission of social mobility
• Be accountable for results and work collaboratively with other team members
This is a new position : you'll have to create it all.
Preferred experience
• At least 6+ years of experience including digital marketing
• Native French or bilingual
• Experience in a start up is a +
• Knowledge of SEO and UX is a +
• Excellent writing and communication skills
• Curiosity about coaching/personal development and commitment to contribute to societal causes.
• Able to work efficiently in a fast paced environment
• Strong creativity and automony
• Capacity to adapt with different people/personality
• Analytical skills required
• A driven self-starter, experienced in taking ownership and direction of different/new projects and managing multiple and complex projects in a timely manner
• A passion for storytelling resonating on an emotional level
Recruitment process
• Step 1 : VP Marketing & Social Impact
• Step 2 : Business case with team members
• Step 3 : Ludovic de Gromard (Co-founder & CEO)
Meet the team
This content is blocked
Youtube cookies are required to show you this content
Questions and answers about the offer
Añadir a favoritos

Compartir en Twitter

Compartir en Facebook

Compartir en LinkedIn