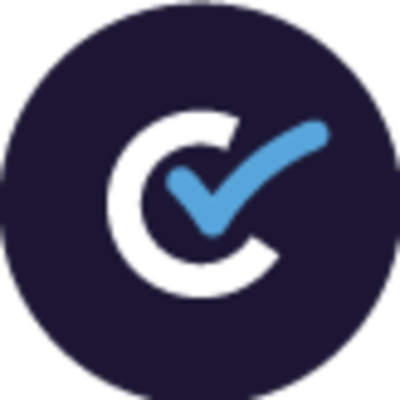 CertiDeal - VC Technology
Growth Marketer Portugal (Stage/Alternance ou Freelance)
Prácticas

 

(de 6 a 12 meses)

Fecha de inicio:

Permitido de manera ocasional

Formación:

Grado

Experiencia:

No especificado
La empresa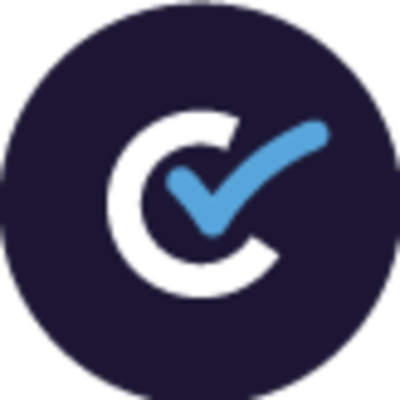 CertiDeal - VC Technology
Medio ambiente/Desarrollo sostenible, Comercio electrónico

Entre 50 y 250 empleados
La oferta
Growth Marketer Portugal (Stage/Alternance ou Freelance)
Prácticas

 

(de 6 a 12 meses)

Fecha de inicio:

Permitido de manera ocasional

Formación:

Grado

Experiencia:

No especificado
Qui sont-ils ?
Certideal (https://certideal.com/) est une start-up française lancée fin 2015 dont l'objectif est de devenir le leader mondial de la vente de smartphones reconditionnés. Notre mission : vendre des produits aussi fiables que le neuf, mais recyclés. Pour y parvenir, nous avons mis en place un processus de certification de nos produits très poussé qui nous permet, entre autres, d'offrir une garantie de 24 mois sur nos produits reconditionnés.
Avec une croissance de 75% par an, intégrés à la première liste French Tech 120 en janvier 2020, nous finalisons une levée de fonds avec pour objectif de passer à 100M€ de CA dans les 2 ans, notamment avec le consolidement de notre présence en Italie, Espagne et Portugal.
Vous avez un intérêt pour le e-commerce et le développement durable, vous voulez effectuer un stage dans une startup qui explose ? Rejoignez-nous !
PT
CertiDeal (https://certideal.com/) é uma start-up francesa fundada em 2015 que renova os smartphones em França e os vende online em toda a Europa. O nosso objectivo é colmatar a lacuna entre os aparelhos renovados e os novos, para que todos possam utilizar produtos tecnológicos mais baratos e melhores para o ambiente. O que nos faz sobressair entre os concorrentes é que somos donos de 100% do processo de renovação, desde o fornecimento ao teste até ao envio ao consumidor final, o que nos permite oferecer uma garantia única de 24 meses em todos os aparelhos que vendemos. A ambição de CertiDeal é tornar-se Número 1 em França e um importante actor europeu*.
Estamos actualmente a crescer 75% YoY, e fomos premiados em 2020 & 2021 como empresa #FrenchTech120 pelo governo francês. O nosso último marco é um investimento de 15 milhões de euros que assegurámos com a Meridiam em Novembro de 2021, com o objectivo de contratar uma equipa que nos ajude a estar entre os melhores jogadores europeus nos próximos 2 anos.
CertiDeal é também uma equipa dinâmica e internacional de 70 pessoas de diversas origens, todas com os mesmos padrões elevados no local de trabalho e um espírito de olhar uns pelos outros no trabalho, e acima de tudo, uma paixão comum pelos torneios de pingue-pongue ;)
Se procura uma oportunidade numa empresa em rápido crescimento da economia circular, está na hora de bater à nossa porta!
EN
CertiDeal (https://certideal.com/) is a French start-up founded in 2015 that refurbishes smartphones in France and sells them online across Europe. Our goal is to close the gap between refurbished and new devices so that everyone can use tech products that are cheaper and better for the environment. What makes us stand out among competitors is that we own 100% of the refurbishing process, from sourcing to testing to shipping to the end consumer, which allows us to offer a unique 24 month warranty on all the devices we sell. CertiDeal's ambition is to become Number 1 in France and a major European player.
We are currently growing 75% YoY, and were awarded in 2020 & 2021 as a #FrenchTech120 company by the French government. Our latest milestone is an investment of 15M€ that we secured with Meridiam in November 2021, with the goal to hire a team that will help carry us among the top European players within the next 2 years.
CertiDeal is also a dynamic and international team of 70 people from diverse backgrounds all with the same high standards in the workplace and a spirit of looking out for one another at work, and above all, a common passion for ping-pong tournaments ;)
If you are looking for an opportunity in a fast growing company of the circular economy, it's time to knock on our door!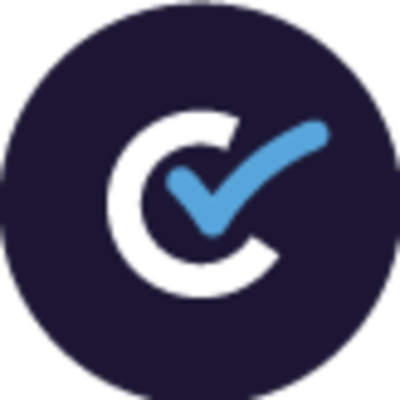 Visiter le profil
Rencontrez Laure, Co founder

Rencontrez Tamara, Responsable des Achats

Rencontrez Salvatore, Growth Marketer
Descriptif du poste
L'équipe Growth 🚀
L'équipe Growth compte avec 10 personnes et est gerée par Lucas, le Head of Growth. Nous travaillons tous sur une logique Test & Learn avec pour objectif, en plus de la performance, l'apprentissage et la notoriété de Certideal dans ses marchés de référence. Si vous aimez apprendre, si vous êtes prêt à relever de nouveaux défis et à évoluer au sein d'une équipe qui encourage l'initiative personnelle, lisez attentivement la description du poste : il pourrait vous convenir parfaitement !
​
Votre Rôle
Nous recherchons activement un Growth Marketer portugais en stage pour rejoindre notre équipe Growth International. Votre rôle sera d'élaborer et d'exécuter la stratégie de croissance de CertiDeal au Portugal pour développer ce nouveau marché prometteur avec l'aide de Salvatore, le Country Manager italien. Vos missions comprendront :
Travailler sur les opérations de croissance portugaise (acquisition, produit, contenu).
Adapter les techniques de croissance qui ont fait leurs preuves sur nos autres marchés, créer les vôtres pour le Portugal !
Gérer les campagnes de marketing d'influence et les relations avec les influenceurs.
Construire des relations avec les agences de relations presse et les journalistes.
Optimiser et créer des nouveaux scénarios d'email automation.
Modérer les réseayux sociaux
PT
A Equipa de Marketing do Crescimento na qual irá trabalhar é composta por 10 pessoas e é chefiada por Lucas, o Chefe do Crescimento. Trabalhamos todos os dias para tornar a marca CertiDeal bem conhecida, para fazer crescer a nossa actividade em França e na Europa, e para garantir a rentabilidade da CertiDeal. A Equipa de Marketing do Crescimento está dividida em 5 esquadrões: Aquisição, Crescimento do Produto, Dados & Preços, Conteúdo, e Crescimento Internacional. Se gosta de aprender, está à altura dos novos desafios, e está pronto a evoluir numa equipa que acolhe a iniciativa pessoal, então leia atentamente a descrição de funções: pode ser a perfeita adaptação para si!
Seu papel
Estamos à procura activa de um Gestor Nacional Português em estágio para se juntar ao nosso Esquadrão de Crescimento Internacional no local. O seu papel será moldar e executar a estratégia de crescimento de CertiDeal em Portugal para fazer crescer este novo mercado promissor com a ajuda de Salvatore, o Country Manager de Itália. As suas missões incluirão:
Trabalhar nas Operações de Crescimento Portugês (Aquisição, Produto, Conteúdo)
Adapte as técnicas de crescimento que provaram funcionar nos nossos outros mercados, crie o seu próprio para Portugal!
Gestão de campanhas de marketing de influenciadores e relações com os influenciadores
Construa relações com agências de relações públicas e jornalistas
EN
The Growth Marketing Team in which you will work is composed of 10 people and is headed by Lucas, the Head of Growth. We work every day to make CertiDeal's brand a well-known one, to grow our activity in France and in Europe, and to guarantee the profitability of CertiDeal. The Grow Marketing Team is divided into 5 squads: Acquisition, Product Growth, Data & Pricing, Content, and International Growth. If you like to learn, are up to new challenges, and are ready to evolve in a team that welcomes personal initiative, then read closely the job description: it might be the perfect fit for you!
Your Role
We are actively looking for Portugese Country Manager in internship to join our International Growth Squad on-site. Your role will be to shape and execute CertiDeal's growth strategy in Portugal to grow this new promising market with the help of Salvatore, Italy's Country Manager. Your missions will include:
Work on the Portugese Growth Operations (Acquisition, Product, Content)
Adapt the growth techniques that proved to work in our other markets, create your own for Portugal!
Managing the influence marketing campaigns and the relations with influencers
Build relations with PR agencies and journalists
Profil recherché
Ce que nous recherchons ✅.
Vous avez une expérience en marketing digital et/ou en développement commercial.
Le portugais est votre langue maternelle et vous avez vécu au Portugal et vous parlez couramment l'anglais ou le français.
Vous êtes empathique et savez vous mettre dans la peau de vos clients pour comprendre leurs besoins et motivations
Vous êtes extrêmement organisé(e) et/ou avez une expérience en gestion de projets
Apprendre et vous lancer ne vous a jamais fait peur
Vous êtes dynamique et enthousiaste, apporteur(euse) d'idées, et aimez apprendre
Il serait bien que vous cochiez l'une des compétences suivantes… 👍
Familiarisé avec la pile d'acquisition numérique classique du commerce électronique B2C (Web Analytics, SEA, SEO, Emailing).
Vous savez utiliser des outils créatifs tels que Canva / Photoshop
Vous êtes un vendeur naturel qui sait fédérer les journalistes et les influenceurs.
5 bonnes raisons de rejoindre l'équipe
Rejoignez une équipe dynamique et internationale de 70 personnes issues d'horizons divers
Ne jamais cesser d'apprendre dans une entreprise en pleine croissance
Travailler dans l'économie circulaire
PT
O que procuramos ✅
Tem experiência em Marketing Digital e/ou Desenvolvimento de Negócios
O português é a sua língua materna e já viveu em Portugal e é fluente em inglês ou em francês
Ser pró-activo e ansioso por experimentar coisas novas seria uma boa definição da sua atitude no trabalho
Seria bom se verificasse alguma das seguintes competências 👍
Familiarizado com a pilha de aquisição digital clássica de comércio electrónico B2C (Web Analytics, SEA, SEO, Emailing)
Saiba como utilizar ferramentas criativas como Adobe Photoshop e Illustrator
São uma pessoa singular de venda que sabe como federar jornalistas e influenciadores
Pode também falar francês, inglês, ou qualquer outra língua europeia
5 grandes razões para se juntar à equipa
Junte-se a uma equipa dinâmica e internacional de 70 pessoas de diversas origens
Nunca deixe de aprender numa empresa em rápido crescimento
Trabalho na economia circular
EN
What we are looking for ✅
You have experience in Digital Marketing and/or Business Development
Portugese is your native language and you have lived in Portugal and you are fluent in English or in French
Being pro-active and eager to try new things would be a good definition your attitude at work
It would be nice if you checked any of the following skills… 👍
Familiar with the Classic B2C E-commerce digital acquisition stack (Web Analytics, SEA, SEO, Emailing)
Know how to use creative tools such as Adobe Photoshop and Illustrator
Are a natural sale person that knows how to federate journalists and influencers
Can also talk French, English, or any other European language
5 great reasons to join the team
Join a dynamic and international team of 70 people from diverse backgrounds
Never stop learning in a fast growing company
Work in the circular economy
Déroulement des entretiens
Appel de 5-10 minutes avec Salvatore, Growth Marketer International
Entretien et test technique avec Salvatore, Growth Marketer International
PT
10' Chamada com Salvatore, Growth Marketer Internacional
Entrevista e avaliação técnica com Salvatore, Growth Marketer Internacional
EN
10' Call with Salvatore, Growth Marketer Internacional
Interview and technical assesment with Salvatore, Growth Marketer Internacional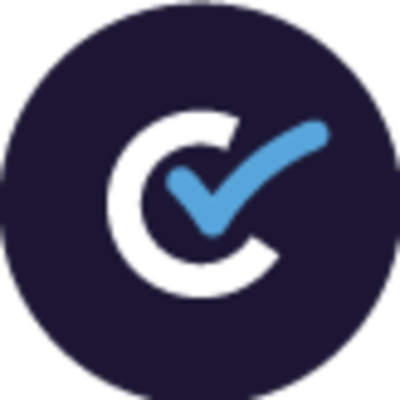 CertiDeal - VC Technology
¿Te interesa esta oferta?
Questions et réponses sur l'offre