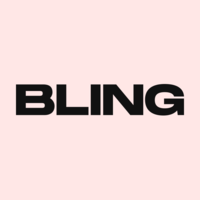 Bling
Senior Data Architect/Engineer
Indefinido

 

Teletrabajo a tiempo completo

> 4 años
La empresa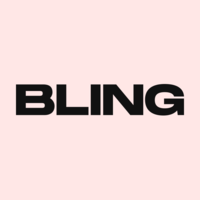 Bling
La oferta
Senior Data Architect/Engineer
Indefinido

 

Teletrabajo a tiempo completo

> 4 años
¡El puesto ya ha sido cubierto!
About
🤑 Simple and user-friendly, Bling is the first app of its kind to send its users 100€ instantly
⚡️ Instant cash advance
🛡 Overdraft shield
🇪🇺 Today, Bling operates in France and Spain, aiming to become the first European on-demand cash solution
🔥With over 750.000 users, we boast a double-digit monthly growth in France and are establishing ourselves in the Spanish market, with pan-European ambitions. Our offices are based in Paris and Barcelona.
Job description
About Bling
Bling is a mobile app that instantly lends our users up to 100€ for one month to do whatever they want. Every month, we help thousands of people to make ends meet, avoid bank overdraft fees, and to have better visibility on their expenses. All this by keeping a fresh, cool and a ethical approach.
📍Our offices are based in Paris and Barcelona.
Job description
From scoring users to anticipating their needs and protecting their transaction history, data is at the heart of Bling. We advance cash like no one else does: low amounts for very short periods of time, instantly. This entails aggregating data from various providers and our internal micro-services, enriching it and transforming it into predictive scores - among others.
We are looking for a lead Data Architect / Engineer that will design, implement and maintain our data infrastructure. This role involves analysis, procedures and operations.
As a Data Data Architect / Engineer, you'll be responsible for defining and implement our data pipeline as well as deploying models to production.
If you think that data can foster fairer finance, come and help us do it!
You will report to the Head of Data and work closely with the Tech team.
Missions
Ensure the quality, security, availability and scalability of our data.
Propose and implement the optimal data architecture jointly with the CTO.
Build and maintain data pipelines.
Define and apply data governance: data quality, testing, documentation, coding best practises and peer reviews.
What we offer
Competitive salary based on your competences.
Based in Barcelona. Partial remote allowed.
Flexible working hours.
Flexible holidays (25 days).
Reasons to join us
Paris & Barcelona offices.
Being part of one of the fastest-growing European Fintech.
Open-minded culture that appreciates differences.
Feedback driven, supportive & curious team with DIY mindset.
Team that seizes every opportunity to celebrate success.
Employee benefits package : Healthcare insurance, language classes
Others : coffee, snacks, fresh fruit and weekly cross-team lunches at the office
Preferred experience
3+ years of experience in data engineering, with a strong knowledge of Python and Spark
Professional experience building complex ETLs/data pipelines
Working experience with Amazon Web Services / Google Cloud Platform
Experience with task orchestration tools (Airflow, Luigi)
Cloud Data Warehousing experience in Redshift or another distributed platform (e.g. Hadoop + Hive/Presto, BigQuery or Snowflake.)
Experience in Data Streaming (Spark, Flume, Kafka, Kinesis, Flink, etc.)
Import and transform data from many third-party APIs
Strong analytical and problem-solving skills
Fluency in English.
Meet the team
This content is blocked
Youtube cookies are required to show you this content
Questions and answers about the offer
Añadir a favoritos

Compartir en Twitter

Compartir en Facebook

Compartir en LinkedIn