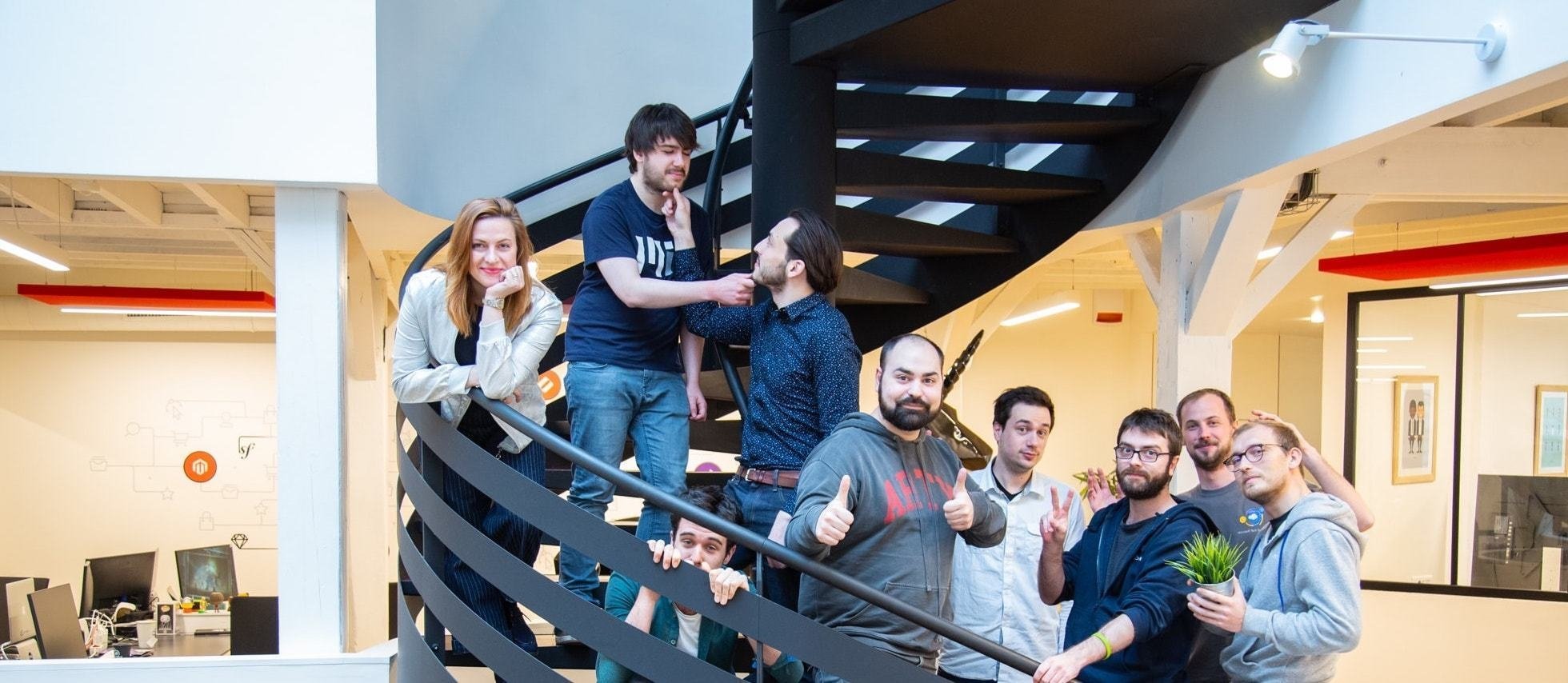 Artifakt
SaaS/Servicios en la nube, Software, TI/Digital

Paris
Ancien Développeur, Chef de projet et CTO d'une agence web spécialiste du E-commerce, Aymeric est né geek, mais rapidement devenu businessman.
Passionné par les technologies Cloud et web, ce qui l'anime est de comprendre les problématiques business des entreprises d'aujourd'hui et de les accompagner dans leur transformation digitale. C'est au sein de son agence web qu'il a imaginé Artifakt pour répondre aux besoins de ses clients, et a lancé peu de temps après la solution avec pour ambition de devenir un outil incontournable pour déployer et gérer les applications web dans le Cloud.
Sa force: sa fougue, sa spontanéité et ses blagues (inattendues). 🚀
Ingénieur en informatique de l'EFREI, codeur repenti, Vincent est par la suite passé par le mastère HEC Entrepreneurs avant de rejoindre Artifakt en janvier 2018 en tant que Product Manager.
En charge de la partie design et produit, il travaille à l'élaboration de solutions modernes, performantes et attache beaucoup d'importance à l'expérience utilisateur.
Fait d'arme intéressant: il a réussi à faire publier sa thèse de fin d'études… Elle traite de l'essor des SexTechs en France (éditions Atlande) ! 🍆🔞
They are Artifakt - a PaaS that gives autonomy back to developers and helps companies to deploy, host and manage web applications on scalable and resilient cloud infrastructure.
Their motto is Deploy Fast, Stay Online.
Where they are heading:
They are a product-first company with a clear and powerful vision to drive cloud innovation.
They are techies at heart and it's their driving force to build a product trusted by companies and approved by developers.
They have many challenges ahead. It's an exciting time to join them while they are getting ready to scale and to go global.
Artifakt is looking for talented people who are :
Fast learners and result-driven
Customer-oriented and team players
Creative and open-minded
They encourage their teammates to take ownership, innovate, and achieve remarkable results.
They build together a supportive environment where everyone has a voice, and they aim to offer the flexibility everyone needs to stay focus on what matters most.
They value diversity and care deeply for their teammates and customers.