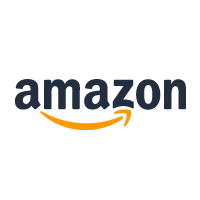 Amazon
Data Center Technician (DCO)
La empresa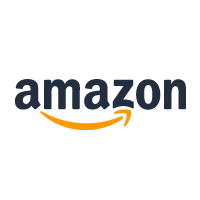 Amazon
Comercio electrónico

> 2000 empleados
La oferta
Data Center Technician (DCO)
¡El puesto ya ha sido cubierto!
Who are they?
Amazon est l'entreprise la plus orientée client au monde et est guidée par quatre principes :
l'obsession client plutôt que l'attention portée à la concurrence,
la passion pour l'invention,
l'engagement en faveur de l'excellence opérationnelle,
la réflexion à long terme.
Les commentaires en ligne, la commande en 1 clic, les recommandations personnalisées, les programmes Amazon Prime et « Expédié par Amazon », AWS, Kindle Direct Publishing, Kindle, les tablettes Fire, Fire TV, Amazon Echo et Alexa comptent parmi les produits et services initiés par Amazon.
Leurs collaborateurs sont animés et motivés par l'innovation dans les nouvelles technologies, la création de nouveaux produits et par le fait d'offrir aux clients des services qui leur facilitent la vie.
Ils sont ouverts à faire les choses différemment, à prendre des décisions rapidement et ils n'ont pas peur de l'échec. En résumé, Amazon a l'assise d'une grande entreprise et l'état d'esprit d'une "start-up"!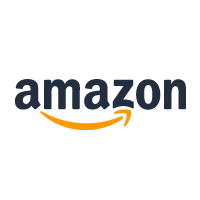 Visit the profile
Rencontrez Gratiane, Manager Merchant Service B2B Marketplace
Rencontrez Colombe, New Account Manager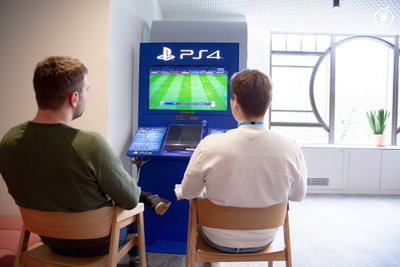 Rencontrez Chloé, Brand Specialist
Job description
Job summary
Data Center Operations designs, installs & maintains the world's largest Cloud Computing Infrastructure.
We are looking for skilled Data Center Technician with a passion for technology to help us expand our Cloud to the next level.
Amazon Web Services (AWS) offers an exciting, dynamic and challenging environment encouraging creativity and personal development while maintaining AWS computing environments in a secure, scalable, and cost-effective manner.
Mid 2013, AWS S3 web service accepted its 2 trillionth object and that the service is regularly peaking at over 1.1 million requests per second.. To keep up with this demand on both disk and network capacity, we continue to expand our Data Centers in every region. Also, our content delivery AWS service, CloudFront, has expanded its Data Centers presence by over 50% worldwide in the last 12 months and are expecting to increase by a similar number over the next 12 months. This requires talented people to build & manage. We hope it is you!
At Amazon, career progression is part of our environment. We want you to progress. If your career path is in Systems, Network or Database Engineering, Software Development or maybe AWS Support, Technical Operations or perhaps Project Management, we will create a development plan to enable you to succeed reaching those goals. This begins on Day One! Come and work for the world's most Customer Centric Company.
The Opportunity: Data Center Technician
This role is a unique opportunity to work in some of the most cutting edge data centers in the world. Amazon data centers are large-scale high-density centers where you will be working on changing the face of Cloud technology in the region.
A Data Center Technician may be the primary point of contact for both internal customers (for example: Network Engineers, Systems Engineers, Software Developers, Database Engineers, Technical Operations) and external customers (Hardware Vendors, Contractors, Service Providers among others).
There is never a dull moment as each day presents itself with different challenges. Some of the key responsibilities you will undertake are:
Problem Solving:
- Maintain a high level of system reliability by prioritizing and resolving trouble tickets efficiently, these include:
· Escalation point and technical troubleshooter for all Systems and Network hardware problems
· Deep diving into Linux server issues
· XEN service virtualization troubleshooting
Technical:
- Troubleshoot technical issues on various platforms ranging from Systems through Networking to Power/Mechanical
· Remediation of physical layer outages, both Systems & Network
· Remediation or recovery of physical power issues on racks
· Participate in Data Center power & cooling events
Operations:
- Meet 24x7 On-Call requirements and response during shift rotations.
· Install & configure racks of hosts in line with internal SLAs
· Triage & resolve trouble tickets for all devices in your region
· Data Center point of contact for all High Severity issues
· Physical replacement of server and network device parts
· Ensure correct rotation of parts & spares
· Help define metrics to increase our customer uptime
· Enforcing Amazons Security Best Practices
· Interact with third party vendors & contractors
· Contribute ideas to improve operational efficiency
· Engage with Remote Hands & Eyes in EU Regional Cloudfront POPs
Project Management:
- Participate in and deliver on a number of high impact small to mid-scale projects
· Participate in team meetings for metric analysis and project status updates
· Help build the world's largest Cloud infrastructure
Mentoring:
- Share knowledge and help educate less technical staff on the best practices related to all service owner issues
Hiring:
- Contribute towards building a great team by getting involved in the Amazon hiring process/candidate interviews


Preferred experience
· Solid Understanding of Linux/Unix Administration
· Server Hardware Troubleshooting experience
· Server Booting: POST, BIOS, PXE, Kickstart, GRUB/LILO, RAID
· Some Experience with Network Protocols: TCP/IP, Ethernet, L2/L3 technologies
· Network Hardware: Copper and Optical Fiber Cabling, Switches, Routers
· Strong Communication Skills
· Passionate about IT infrastructure and hardware!

* This position also has a physical component requiring the ability to lift & rack equipment up to 40lbs; it may require working in cramped spaces or in elevated locations while adhering to health & safety guidelines.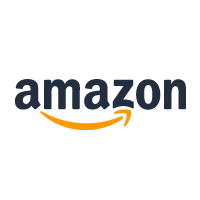 Amazon
¿Te interesa esta oferta?
Questions and answers about the offer
Añadir a favoritos

Compartir en Twitter

Compartir en Facebook

Compartir en LinkedIn