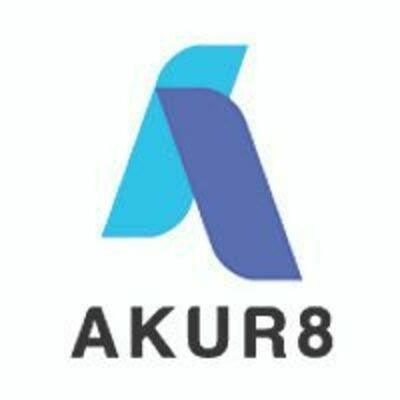 Akur8
Actuarial Data Scientist
Indefinido

 

Formación:

Licenciatura / Máster

Experiencia:

> 3 años
La empresa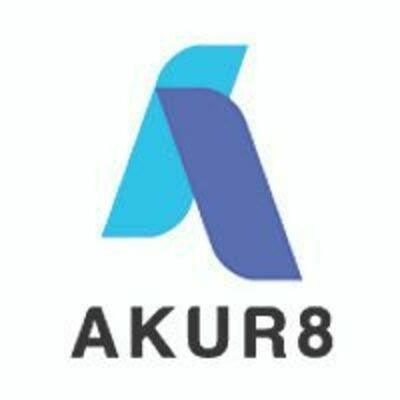 Akur8
FinTech/InsurTech

Entre 50 y 250 empleados
La oferta
Actuarial Data Scientist
Indefinido

 

Formación:

Licenciatura / Máster

Experiencia:

> 3 años
¡El puesto ya ha sido cubierto!
Who are they?
Akur8 is revolutionizing insurance pricing with transparent AI.
We're the creators of the world's only AI-based insurance pricing solution that automates risk modelling for insurance companies while keeping full transparency and control on the models created, as required by regulators globally.
And as the only solution on the market reconciling Machine Learning and Actuarial worlds, insurance carriers' modelling time is divided by 10 and loss ratio is improved by 2%-4%.
Job description
Akur8 is a young, dynamic, fast growing insurtech startup that is revolutionizing insurance rate making with transparent AI.
Since 2016 our skilled R&D team of data scientists, software engineers and actuaries has developed unique AI algorithms that automate the insurance rate making process in an unprecedented way.
Our solution is a SaaS platform which allows insurance companies to model their risks 10 times faster, with a far higher predictive power than traditional methods. This constitutes a major game changer for the insurance industry.
Selected as Best French Insurtech 2020, at no.42 in Sonr's World Top 100 Insurtech Companies 2020, as well as in the Top 25 emerging technologies in Oxbow Partners Insurtech Impact Report, Akur8's solution is international by design, targeting all insurance carriers globally, and focusing on more mature markets for faster expansion.
We closed our $30m Series B in June 2021 with notable international investors and are poised for growth to become the global leader in insurance rate making!
Akur8 is headquartered in Paris but is rapidly expanding internationally with a strong focus on the US market - with the opening of a first US office in NYC and the recruitment of a local team.
Click here to learn more about Akur8, and to meet our Data Science & Actuarial Data Science team....
Becoming an Actuarial Data Scientist is the ideal opportunity to influence the usage of cutting edge advanced machine learning technology in the insurance industry and to have a visible effect on the product roadmap of one of the world's leading insurtech companies.
This position assists our Sales, Product and R&D departments in various ways. As an ADS, you will work with the sales team to find the best use cases for Akur8's software to provide the highest value to each client's unique business practices.
You will also work with the Product team to benefit the US market by recommending new features, and with the R&D team to explore new applications of machine learning in the insurance industry.
You will be in direct contact with clients such as Head of Pricing, Head of Product, CTOs, Actuaries, or Data Scientists. You will lead product demonstrations with various audiences and oversee Akur8 proof of concept projects in a consultant/instructor type of role.
In addition to these pre-sales responsibilities, you'll also be able to work on designing product training, improving model development and leading on-going customer success by providing modeling and actuarial support during sessions with clients.
Finally, you'll also contribute to white papers and present at conferences to establish the leadership of Akur8 in US insurance pricing.
You'll be attached to our New York City office, and so occasional office presence / traveling for business events will be required (approximately one week per month).
Requirements
The successful candidate must meet each of the following criteria in order to be considered for this position:
A minimum of 3 years experience in a P&C / General insurance rate making role as an Actuary, Data Scientist or as a Rate Maker (in order to understand insurance business imperatives and to be able establish solutions in accordance with them)
A strong understanding of Data Science and Machine Learning techniques for predictive modeling;
Experience in actuarial data-driven predictive modeling (GLMs / GAMs) & risk analysis in a P&C / General insurance rate making role;
Preferably ACAS or FCAS designation (although not essential)
Strong communication skills in order to elaborate on complex technical concepts to both technical / non-technical audiences;
Readiness to travel across the US and internationallyif required (approximately one week per month).
IMPORTANT: You must possess an employment status that will allow you to work full-time in the United States.
Benefits
You'll join a highly skilled and motivated team, with a strong Tech DNA, that loves to share their knowledge and passion for advanced Data Science, Computer Science and Actuarial Sciences.
But it's not all work - you'll be part of a dynamic team that enjoys spending time together and having fun: yes, that includes karaoke for the aficionados; eating lunches together; playing sports and enjoying the occasional happy hour (with or without drinks).
In addition to this, we offer the following perks advantages:
Competitive Salary & Performance Bonus
Company Equity
Health Coverage Plan
Transportation Reimbursement (50%)
Cell Phone & Internet Reimbursement
Generous Vacation Policy
Additional benefits:
Onboarding at our Paris HQ
Professional Development
Casual Dress code
Regular company gatherings and team events
Fun goodies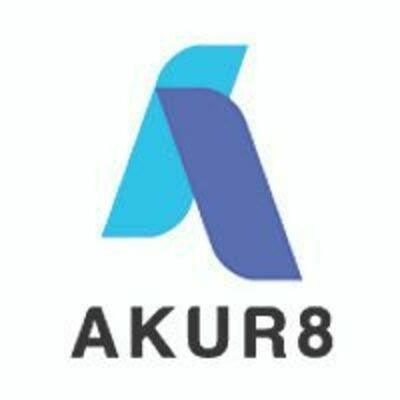 Akur8
¿Te interesa esta oferta?
Questions and answers about the offer