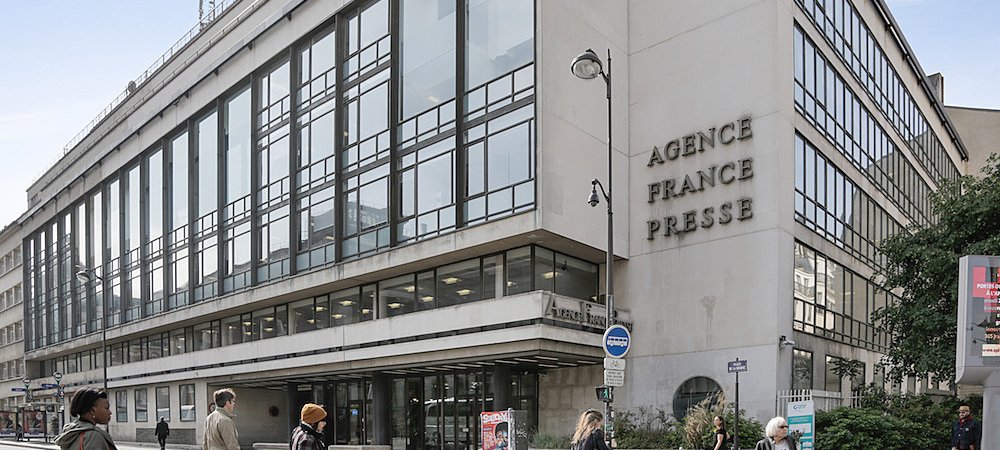 Agence France-Presse
Medios de comunicación

Paris, Hong Kong, Lyon, Rennes
Unfortunately, Agence France-Presse isn't holding any events right now…
AFP is a leading global news agency providing fast, comprehensive and verified coverage of the events shaping our world and of the issues affecting our daily lives. Drawing from an unparalleled news gathering network across 151 countries, AFP also is a world leader in digital verification. With 2,400 staff representing 100 different nationalities, AFP covers the world in six languages, with a unique quality of multimedia storytelling spanning video, text, photos and graphics.
What they are looking for
Our staff spanning 100 nationalities are recruited across 151 countries. Text journalists, video stringers, photographers, network administrators, graphic designers, product managers, communications officers, HR recruiters, salespeople, lawyers, comptrollers (…), all these staff participate in AFP's mission of acting in the public interest. Such diversity of jobs, cultures and languages constitute the strength of our network. Join us !
A few clarifications for journalism candidates:
Internships/apprenticeships: students in journalism schools must imperatively contact their school to apply to AFP. For all other students, applications are reviewed via Welcome to the Jungle.

Full-time positions (CDI, CDD, stringers): each year, AFP organizes an entrance exam for the AFP Anglophone Training Scheme Scholarship. Information regarding the exam and the registration process are posted online on afp.com at the beginning of the year.