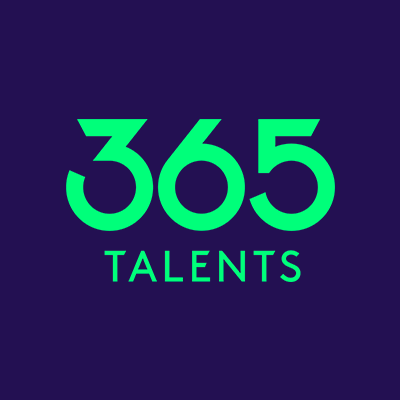 365Talents
API Manager/ Integration Manager - France - CDI/Permanent contract
Indefinido

 

Teletrabajo a tiempo completo

Formación:

Licenciatura / Máster

Experiencia:

> 2 años
La empresa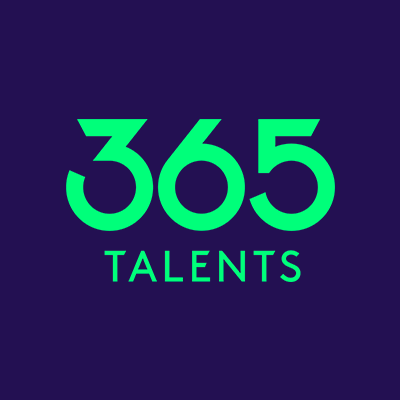 365Talents
Inteligencia artificial/Aprendizaje automático, Macrodatos

Entre 50 y 250 empleados
La oferta
API Manager/ Integration Manager - France - CDI/Permanent contract
Indefinido

 

Teletrabajo a tiempo completo

Formación:

Licenciatura / Máster

Experiencia:

> 2 años
¡El puesto ya ha sido cubierto!
Who are they?
At 365Talents, we believe there is power in how we choose to describe ourselves.
That's why our AI-driven decentralized talent experience platform gives employees the power to self-declare skills in their own words, on their own terms — giving managers the vision to uncover the unexpected, so organizations can move quickly and purposefully toward the future.
With 365Talents, companies including Allianz, EY, Schlumberger and Societe Generale are embracing a uniquely employee-centric approach to talent mobility and skill development and to create a more democratic, inclusive and future-ready world of work.
By joining us right now, you will be an instrumental part of our journey to empower 1 million employees by 2023, and 10 million within 5 years!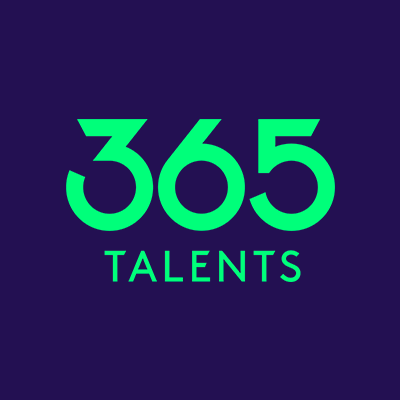 Visit the profile
Rencontrez Loic, CEO and co founder

Rencontrez Florian, Fullstack Developer

Rencontrez Julie, Head of marketing
Job description
365Talents is looking for an API Manager/Integration Manager to join our Tech team.
As part of our post Series-A strategy, we need to integrate our Talent Experience platform into our clients' global HRTech environment and have 2 major challenges:
We are looking for an experienced and dedicated team of professionals to join our team and to help us develop a new business model for our clients.
Development of "user-facing" integrations to provide maximum engagement and value, thanks to major strategic partnerships with other solution providers (HRTech, Digitalworkplace…)
At the intersection between the Technical, Customer and Partner teams, the Integration Manager's mission is to explore the possibilities of integration and co-construction.
This mission includes the following activities:
Participation in product activities: gathering customer requirements, building and enriching the product vision, integration and API, prioritising requirements, writing specifications, new features and their design.
Coordination with our external partners: editors, integrators and customers. Communication and writing of integration user guides for our partners (publishers, integrators) and clients
Continuous monitoring of the market for best practices in terms of integration and APIs.
You will work with an iPaaS platform. The technical stack of our product is centered around Javascript and TypeScript, with a NodeJS backend and a VueJS frontend application. Your code will interact with our product APIs as well as with our AI algorithms.
Preferred experience
Must have:
After your master degree, you have had a first experience as an integration manager for a software or a integrator OR you have been an integration consultant "A software firm is specialised in new technologies and IT" OR you have been a Product Manager in a scale-up with API issues
Excellent writing skills in both French and English, as you will be in contact with our customers/integrators
A good command of agile practices
You will be able to work in a team environment with a strong sense of teamwork and team spirit
Be organised, synthetic and rigorous
Very good analytical and problem solving skills
Nice to have :
Knowledge of an iPaaS platform
Experience in innovative HR, digital HR or HRIS projects
Skills in software architecture
Recruitment process
1 visio interview with Audrey, our talent acquisition manager and a tech manager

1 technical exchange based on the presentation of a personal subject

1 fit interview with your manager

1 referral call

1 reverse referral call : you can be connected to whoever you choose to have another feedback

Fast and transparent answer (3 weeks max)
Benefits
First and foremost friendly, caring and demanding colleagues with themselves
A flexible work organization: remote work and flexible working hours
Remote allowance
Tea, coffee and snacks at will
Pet-friendly days
Health care coverage (half paid by the company)
Welcome pack (Mac)
A Swile lunch card
HR and managerial tools to support everyone's progress (training, conferences, professional development, etc.)
A culture based on transparency and positivity
5 holidays weeks + 11 days off
11 Public Holidays for France
Support for parents: paid sick child days, one month off after your child birth, free health care coverage for kids, birth allowance…
Sustainable mobility (bicycle, carpooling, monowheel, etc.) allowance, public transport allowance…
Business travels paid by the company
Evaluation twice a year
Complete onboarding journey
International working environment
Physical well-being through collective sport sessions
Mental well-being through "com-up" tool (online consultation with psychologist+online programs)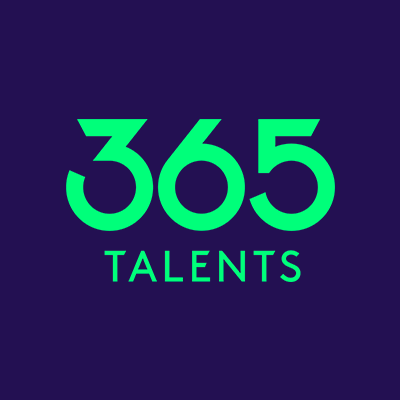 365Talents
¿Te interesa esta oferta?
Questions and answers about the offer