Remote working: four cutting-edge ideas straight from Portugal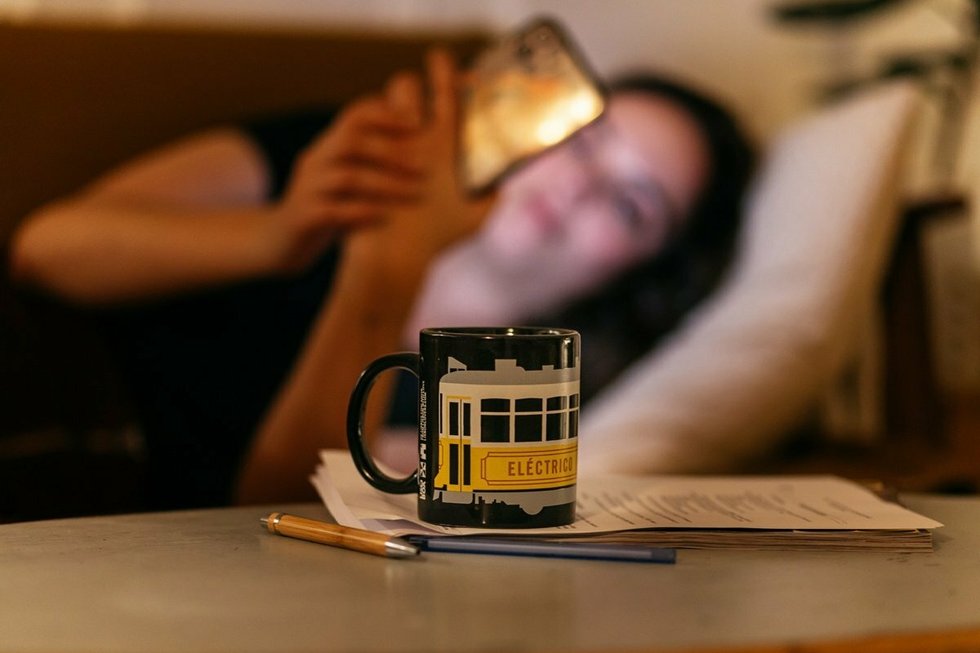 Is Portugal the most advanced—and appealing—venue for remote working? Since the spring of 2020, countless nomads from around the world have replaced Bali with Lisbon, taking up residence in this country of 10 million inhabitants. But the Portuguese parliament is looking to get ahead of the curve in terms of both the future of work and labor laws. In November 2021, a new law was passed that prohibits employers from contacting employees outside their contracted working hours and obliges them to cover the costs associated with remote working. This is one of the most progressive telecommuting laws in the world.
Portugal has long been my European country of choice for holidays. I've even thought about moving there with my family. But it's the Portuguese attitude to work that fascinates me the most. Here are four ways Portugal is ahead of the curve when it comes to remote working:
Employers can't send you emails outside your normal working hours
Protecting the individual's right to disconnect is nothing new. As far back as 2011, Volkswagen decided to protect employees against email fatigue by ensuring servers couldn't send any communications 30 minutes after the end of an employee's shift. But after almost two years of increasing stress and burnout among employees from the pandemic, Portugal has decided to take things further. Prime Minister Antonio Costa's socialist government has passed new amendments to labor laws aimed at promoting work-life balance.
Remote working has become so commonplace that it's no longer the responsibility of individuals to manage. Both governments and trade unions need to think about the following: how can we update labor laws to reflect the age of hybrid working? How can we protect employees while ensuring they can access the flexibility they want? And how can we promote flexibility without burnout?
According to Portuguese labor law, employers are now banned from contacting employees outside normal working hours. That means no emails, phone calls or messages of any kind. Employers who violate the ban face heavy fines of up to €9,600 for one offence.
One advantage of the ban is that it formally recognizes the power imbalance between employees and managers. For example, the stress—and pressure to respond—is much greater with a message from someone above you in the hierarchy than if it comes from a colleague or a subordinate. That's why the best protection schemes allow employees more freedom in choosing their working hours and prevent employers from communicating with them outside those hours.
Surveillance of employees is prohibited, and new parents are encouraged to work remotely
Giving employees the option to work remotely is no guarantee that working conditions will respect their privacy and be flexible. For instance, some companies schedule non-stop meetings to replicate their "bums on seats" corporate culture from a distance, while others set up insidious remote-surveillance mechanisms. Meanwhile, many professionals feel they achieve more when working remotely. And for young parents, in particular, telecommuting seems to promise a better work-life balance. Sadly this is not always the case—when poorly organized, telecommuting reduces neither stress nor organizational challenges.
In Portugal, the new law prohibits companies from monitoring remote employees in any way. It also gives parents of children below the age of eight the automatic right to telecommute and ensures equal rights for all employees, regardless of where they choose to work. For example, employers are not permitted to pay remote-working employees any less than office-based employees.
Taken together, these elements—the right to disconnect, a ban on surveillance, automatic telecommuting for parents of young children and equal treatment for office-based and remote employees—mark a major step forward in ensuring a healthy work-life balance.
In this era of the hybrid-working model, the relationship between different workspaces must be carefully considered. Portugal's new law, for example, mentions that employers should hold face-to-face meetings every two months to avoid the isolation and loneliness sometimes associated with telecommuting. But the law cannot fix everything. In some teams and corporate cultures, every two weeks could seem ridiculously insufficient. What's more, the law does not stipulate how hybrid working should be set up.
Employers must pay the costs of remote work, including electricity and internet bills
At the beginning of the pandemic, many businesses had to decide which resources to give remote employees, from electronic equipment and ergonomic desk chairs to internet subscriptions. Trade unions, meanwhile, brought the issue of household expenses to the bargaining table. In 2020, the Netherlands took the lead, making companies cover the cost of coffee and toilet paper consumed by remote employees during working hours. Overall, however, remote employees end up bearing the brunt of additional costs incurred by working from home.
As energy prices soar, many people are finding that the main cost of remote working this winter is heating. This may have prompted Portuguese legislators to oblige employers to pay a portion of the electricity and internet bills for those working from home. Employers are also responsible for covering the costs of maintaining electronic equipment.
Some people—lawyers included —have raised concerns about how such costs will be calculated, an important matter that is still up in the air. At any rate, businesses can no longer feign ignorance when it comes to home-working costs. In the future, perhaps this should extend to other essentials, such as rent, cleaning services and even home furnishings.
A national campaign aimed at promoting remote work
Before the pandemic, digital nomads were perceived as a fringe group comprising young, single developers and graphic designers drawn to Thai beaches. But the notion of digital nomadism has expanded. In Europe, the increasing number of digital nomads has inflated real-estate prices and reshaped the geography of work. Entire families can decide where to live as professionals are given the option to work remotely.
They've chosen to work where and when they want
But the rising trend of digital nomadism has been much slower and more calculated. Since the pandemic began, digital nomads have been staying put for longer, taking a greater interest in connecting to the local community and reducing the environmental impact of their way of life. For some years now, Portugal has seen the immense value—and tax revenue—that mobile employees can offer the country. And this focus on digital nomads comes at a crucial time, given that the country's tourism sector has yet to recover from the pandemic. One cutting-edge initiative is the Digital Nomad Village on the island of Madeira, which aims to attract mobile employees from around the globe.
In Europe and the UK, the digital-nomad lifestyle is frequently stymied by administrative and fiscal obstacles. Having moved with my family from the UK to Germany just before Brexit, I know how tough red tape can make things! Portugal and Estonia are trying to make life easier for digital nomads by offering tax benefits and temporary visas. Portugal's minister of labor, Ana Mendes Godinho, wants Portugal to be the world's top destination for remote working. "We consider Portugal one of the best places in the world for these digital nomads and remote workers to choose to live in: we want to attract them to Portugal,"she told The New York Times. While the realities of red tape might fall short of such ambitions—Portugal probably lags behind what's already happening in Estonia—the country has caught the attention of digital nomads everywhere.
Translated by: Andrea Schwam
Photo by Welcome to the Jungle
Follow Welcome to the Jungle on Facebook on LinkedIn and on Instagram and subscribe to our newsletter to get our latest articles every day!
Las temáticas de este artículo