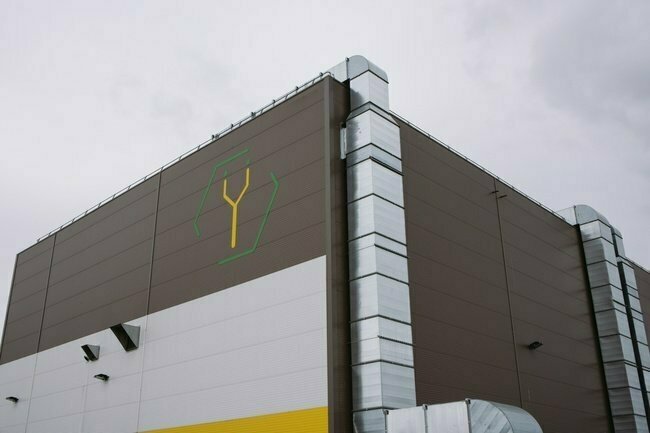 Ÿnsect
Agri-food / Animal Nutrition, FoodTech, Pharmaceutical / Biotech

Paris, Amiens, Damparis, Évry-Courcouronnes
We are explorers, discoverers, doers. Ten years ago, we created a new agri-food industry, with the crazy idea of breeding and processing insects to contribute to the great challenges of our time: feeding the world's population, preserving resources and biodiversity, and fighting against global warming. Being an explorer is the conception of our company, our state of mind.
We are constantly looking for balance -our own, but also those of our environments and our stakeholders. We maintain speed and good timing, avoiding rush and hustle. We cultivate boldness and creativity, while remaining focused on execution and driven by a culture of results. Frugality is one of our key elements: always consume just the right amount in order to participate in the future of the planet. We are realistic scientists who are neither overly optimistic nor overly pessimistic.
We are committed to working together, everyone in his or her expertise contributes to the strength and success of our shared project. We do not work with service providers, but partners. Our successes are never individual but always collective, always the result of working in solidarity with our entire ecosphere. We respect the living world and its constraints, with patience and consideration. Every day, we work to reduce the impact of our activity on our environments. We are committed, ecologically, economically and socially.
We are genuine and sincere, men and women of different cultures, nationalities and histories, deeply rooted and invested in our mission, in what we believe in. We are in line with our deep convictions, the challenges we face, our decisions and our activities. We speak with sincerity and commitment. We recognize the right to make mistakes and remain humble in the face of our successes. We cultivate respect, exchange, and listening, within our ecosystems: customers, shareholders, employees, institutions, associations, service providers, and neighbors. Our reason for being is consistency, sustainability is our DNA.
At Ÿnsect, we are constantly adapting to changing environments. We are agile, always on the move. We take risks, we test, we go backwards, we persevere, but always to move forward. We surpass ourselves, we innovate, we push our limits and those of science. We transform and we transform ourselves. To meet the challenges of today and tomorrow, our products and technologies continue to evolve to contribute to changes in consumption patterns and thus offer our customers and consumers around the world natural, responsible and sustainable alternatives.
Ÿnsect's ambition is to revolutionize the food chain and contribute to the major challenges of our time: feeding the planet, fighting global warming, preserving the environment... by putting the insect back in its place, at the base of the food chain.
Ÿnsect, the world leader in breeding insects, offers an ecological, premium, healthy and sustainable solution for feeding animals and plants. The company uses breakthrough technologies that enable it to grow Molitor mealworms in vertical farms with a negative carbon footprint.
What they are looking for
Working at Ÿnsect means contributing to a major challenge: feeding the planet by creating a new, local and sustainable industry.
It means working within a committed structure, with talented and passionate employees.
Agility, responsiveness, exploration, curiosity and initiative are the key words on a daily basis.
Ÿnsect recruits talents who are looking for meaning day-to-day and who share its values: Exploring, Balance, Adaptability, Solidarity and Authenticity. So there's no need to be an insect expert already!
With strong ambitions for growth and development, the Ÿnsect teams are looking for their future colleagues: engineers, production managers, line operators, operators, maintenance technicians, sales, communication, HR, finance, IT, automation engineers, researchers, etc.
Parental Act: 10 weeks paternity leave fully funded by the company
Teams on a human scale: sharing, willingness to move in the same direction
Thorough integration scheme for all newcomers
Employee shareholding: enabling all Ÿnsect employees to benefit from the profits of the company's growth and to participate in its governance.