Welcome to the Jungle
Media, Recruitment

Paris, Barcelona, Bratislava, London, Madrid, Prague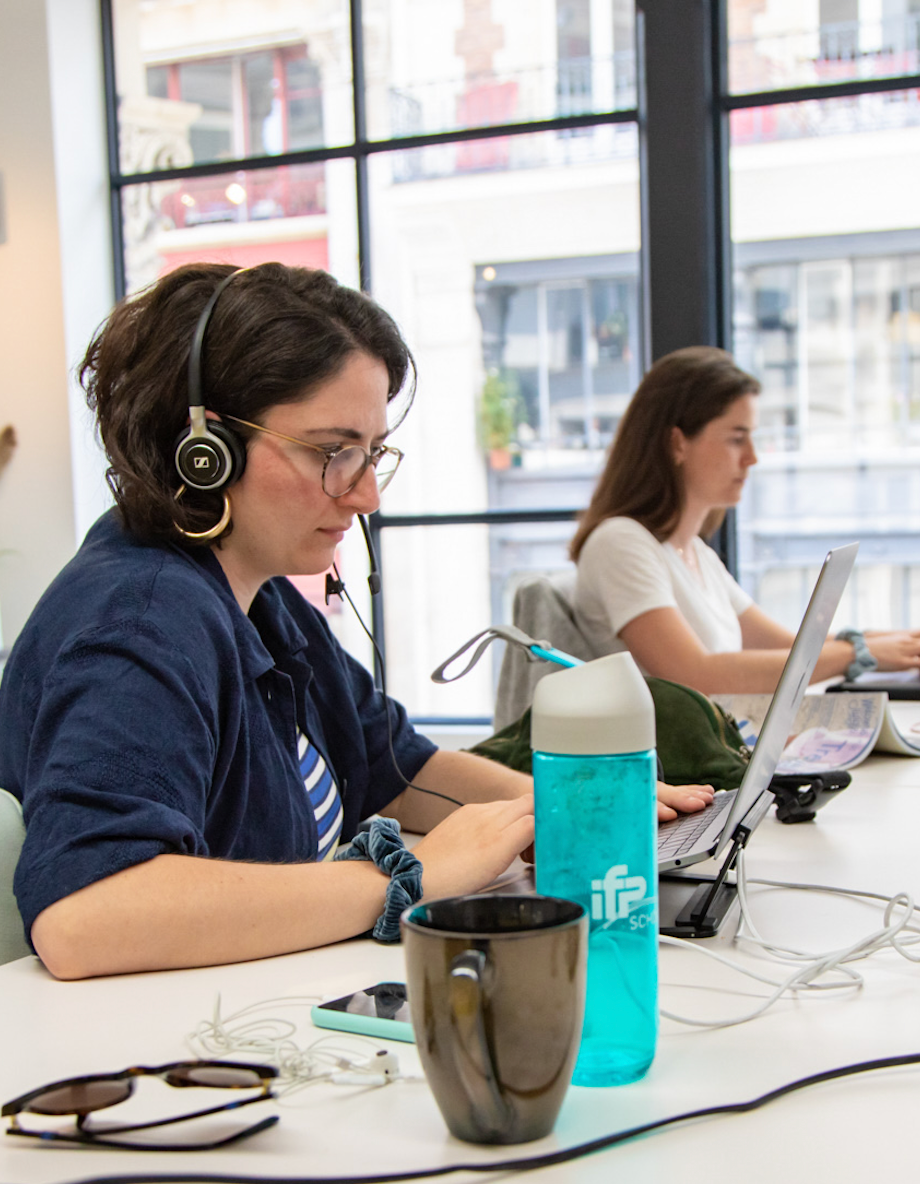 L'équipe business est en charge de commercialiser l'ensemble des produits de Welcome to the Jungle. Elle est spécialisée en trois principaux métiers :
Sales : Ce sont les premiers à échanger avec nos clients, ils découvrent leurs besoins, présentent l'offre adaptée et contractualisent.
Account Managers : Ils organisent les premières étapes de la vie d'un client, s'assurent que Welcome to the Jungle répond à leurs enjeux et assurent la croissance de leur portefeuille.
Business Operations : C'est l'équipe au service de l'équipe business. Onboarding des nouveaux collaborateurs, formation, process, outils, data... ils sont là pour s'assurer que la performance soit au rendez-vous.
"

L'équipe s'est agrandie et structurée et aujourd'hui j'ai la chance d'accompagner une super équipe d'une cinquantaine de personnes dont le focus est la commercialisation de nos solutions. Chez WTTJ on porte une vision ambitieuse : celle de repenser l'expérience de travail.

"

Pierre-Gaël, Chief Sales Officer
"

Depuis 2020 j'ai l'opportunité de participer à la définition de l'Account Management. Nos défis sont nombreux pour l'année à venir et nous cherchons les solutions qui permettront d'accompagner la croissante forte qui caractérise Welcome depuis ses débuts.

"

Chadia, Head of Account Management
"

Ce qui me plait dans mon travail, c'est la relation client. Chaque entreprise est différente et ça apporte de la diversité dans les échanges ou dans les situations à traiter. Ce qui me passionne aussi, c'est de pouvoir exercer un métier business dans un écosystème varié et créatif.

"

Margot, Team lead Account Manager
"

Ce qui m'a fait rejoindre le projet de Welcome to the Jungle, c'est l'ambition de pouvoir avoir un impact positif sur le monde du travail. Et cela se fait en transformant l'expérience que vivent les entreprises et les candidats dans les différentes étapes de leur rencontre.

"
"

Ce qui me passionne c'est de pouvoir échanger avec des interlocuteurs variés et de défendre chaque jour notre vision du travail ! Chaque nouvelle entreprise qui nous rejoint va rendre quelqu'un plus épanoui dans son travail, et c'est ce qui m'anime au quotidien !

"

Marie, Sales Development Manager
Is the job market a Jungle?
Welcome to the Jungle is the multichannel media company that aims to inspire every individual to thrive in their professional lives.
We propose a wide variety of high-quality content (articles, videos, series, podcasts, magazines or events) to help young professionals rethink their relationship with work.
We have also created a content-rich website with 3000+ detailed company profiles – including photos, videos, and statistics (number of employees, gender, average age) – making valuable job search information accessible for prospective candidates. It is now way easier for them to narrow down the tribe they belong to!
Aiming to propose the best possible candidate experience, we provide recruiters with Welcome Kit, an in-house applicant tracking system (ATS) that is collaborative, intuitive and efficient. Recruiters using Welcome Kit can post unlimited job offers within their company profile, and efficiently manage every candidate application.
What they are looking for
Building a diverse team with various backgrounds and expertises (content, production, business, tech…) has been at the core of Welcome to the Jungle since its very beginning and is truly part of its strength today! There are no typical profiles, each and every team member shares our vision and wants to be part of its success. Welcome to the Jungle is a young, yet fast-growing, project which offers an ideal workplace for those who want to have a real impact on the growth of a company and are craving for responsibilities.
From team workshops to Jungle parties each quarter, from annual team building to Jungle Talks where the entire team meets and discusses with someone who's willing to share his or her background… Opportunities for the team to question and improve our (and others') way(s) of working are plenty!
Oh, and our office is located in a typical Parisian building, in center of the capital, and offers a charming private terrace.