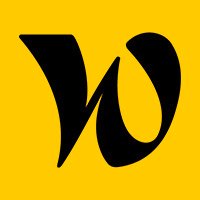 Welcome to the Jungle
Head of Product Marketing
Permanent contract

 

Paris

Partial remote authorized

> 5 years
The company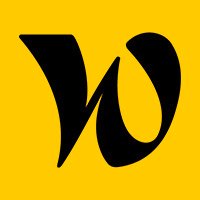 Welcome to the Jungle
The job
Head of Product Marketing
Permanent contract

 

Paris

Partial remote authorized

> 5 years
About
Is the job market a Jungle?
Welcome to the Jungle is the multichannel media company that aims to inspire every individual to thrive in their professional lives.
We propose a wide variety of high-quality content (articles, videos, series, podcasts, magazines or events) to help young professionals rethink their relationship with work.
We have also created a content-rich website with 3000+ detailed company profiles – including photos, videos, and statistics (number of employees, gender, average age) – making valuable job search information accessible for prospective candidates. It is now way easier for them to narrow down the tribe they belong to!
Aiming to propose the best possible candidate experience, we provide recruiters with Welcome Kit, an in-house applicant tracking system (ATS) that is collaborative, intuitive and efficient. Recruiters using Welcome Kit can post unlimited job offers within their company profile, and efficiently manage every candidate application.
Job description
As a talented and inspiring Head of Product Marketing, you'll lead and develop our current Product Marketing team, composed of 5 persons.
Reporting directly into our Chief Marketing Officer, you will be responsible for providing strategic and tactical marketing support for our 4 products : Welcome to the Jungle, Welcome Kit, Welcome Originals and Welcome Home.
You will work closely with our business, operations, tech and product teams to make sure that our products are providing the best value and experience for our users.
Here's a snapshot of your future responsibilities:
Team management
You will lead our current Product Marketing Team and be responsible for the target achievement follow-up of your team
You will contribute to the team growth by hiring new members and help them growth on their daily tasks
As a hands-on leader, you will take on operational responsibilities and focus on our Product Marketing strategy on a group level
You will manage the yearly Product Marketing budget and manage weekly and monthly reporting by defining goals, and help us define quarterly global objectives and KPIs.
Go-to-market strategy and product positioning
You will oversee research, interviews, and competitive intelligence, to cultivate a deep understanding of our market opportunities
You will contribute into building our pricing strategy
You will define and enable go to market approaches for our 4 products to secure "must-win" market opportunities.
You will develop product positioning, value propositions, and messaging that resonates with our key audiences (candidates, job-seekers, companies, etc.)
You will advocate and influence product-level sales and marketing programs
Market segmentation and buyers personas definition
You will oversee the market opportunity for each of our products - based upon audience identification, segmentation, and targeting mechanisms
Sales enablement
Your team will curate, train, monitor and manage sales content and presentation materials
Your team will contribute to our B2B content strategy with our Growth and Content team by curating content including documents/ebooks, presentations, and other media forms
User experience and product lifecycle management
You will oversee the creation of a best-in-class user experience program that will positively contribute to retention
Preferred experience
At Welcome to the Jungle, we are all coming from (really) different backgrounds, that's our main strength!
Our Head of Product Marketing would be someone with:
A proven experience (at least 8+ years) in a similar role in fast-paced, Saas or digital environments
A proven track-record in Product Marketing
A capacity to build and lead a team of talented marketers
Excellent communication skills , especially in English writing
Excellent project management skills
In addition, the Head of Product Marketing would have to present the following qualities and mindset:
A high level of energy
Straight to the point
Data and solution oriented.
Organized and structured.
Detail oriented.
Creativity: thinking out-of-the-box, leaning towards uniqueness.
Ability to thrive in a complex environment and a fast-moving company.
Both a thoughtful and challenging management style, with a strong ability to help people upskill. Setting up the best-in-class processes and work methods.
Ability to work productively and seamlessly within cross-functional teams.
Being able to consistently deliver high-end business value in a short-time period.
Welcome to the Jungle aspires to promote a positive social impact. Its mission includes paying particularly close attention to fostering diversity, inclusion and equality within teams as well as within its community.
This content is blocked
Youtube cookies are required to show you this content
Questions and answers about the offer
Add to favorites

Share on Twitter

Share on Facebook

Share on LinkedIn
We thought these articles might interest you
Get inspired with this selection of articles