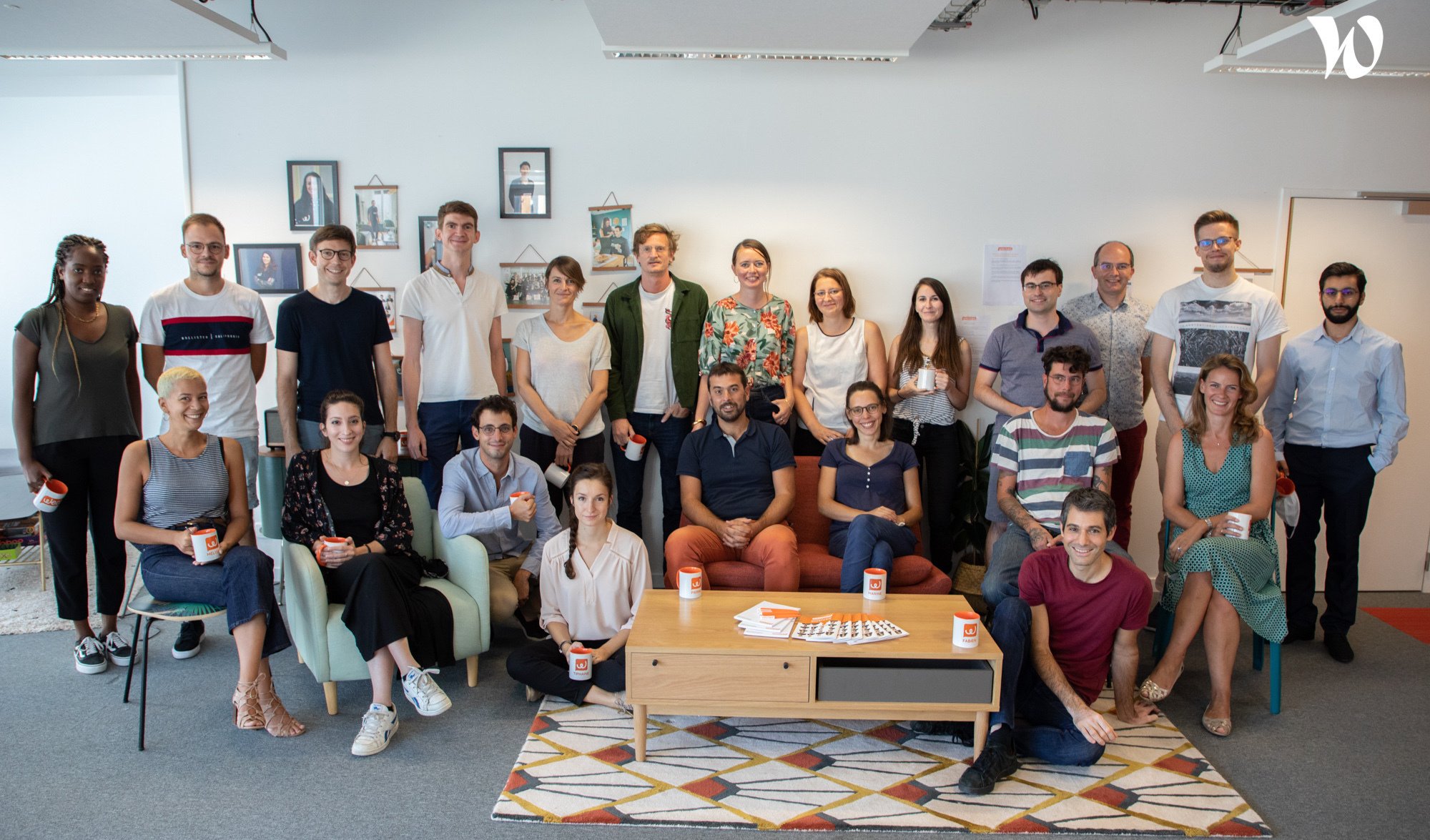 The company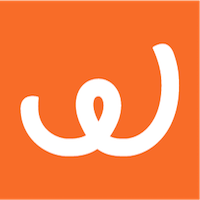 Wecasa
Application mobile, Cosmétique, Services à la personne

From 15 to 50 employees
The job
Senior backend developer Ruby On Rails
Permanent contract

 

Possible full remote
À propos
Wecasa est le site de réservation de coiffure, beauté, massage et ménage à domicile. Il a été créé en 2016 par une équipe de 5 co-fondateurs passionnés de web et soucieux de se faciliter la vie (voir cet article sur le club des cinq.).
La mission de cette start-up : faciliter et embellir le quotidien.
Permettre à chacun de s'accorder la pause nécessaire à son bien-être. Aujourd'hui, le réseau réunit plus de 25 salariés et 2000 professionnels partenaires qui chouchoutent des milliers de clients partout en France. Avec 95% d'avis positifs, Wecasa a toutes les cartes en main pour devenir la plate-forme de référence sur le marché des services à domicile !
Descriptif du poste
You are a passionnate web developer ? You love well structured databases, performant code and well documented API ? You adhere to the
"Rails doctrine" and you think that a developper must be able to justify each character of his PRs ?
You want to join a quickly growing start-up and become one of the first developers ? You'd like being part of a high level technical team ? You want to work in a company with a real remote work culture ?
Lauched 3 years ago, Wecasa is dealing with a very high growth and wait for you to build the reference marketplace for the home services booking !
YOUR MISSIONS
Along with Julien, CTO & cofounder and Romain, Lead dev Ruby, you actively participate in the development of our marketplace, in collaboration with Elsa our Product Manager and Anne-Emilie our Designer :
Features development for :

our clients (e.g. new services, internationalization)
our professionnals (e.g. calendar, chat, geolocalisation)
our customer care service (e.g. admin interface)
our "auto-pilote" (automatic and real-time processing of orders and client-professional interactions. e.g. matching algorithm)

API definition and implementation for our front applications (web or mobile), in collaboration with Sébastien our Lead Dev Front (e.g. choosing the API format standard, now in REST, to be migrated if pertinent)

According to your skills and affinities

FullStack specialisation: you will participate in the migration of our front to ReactJS
DevOps specialisation: you will participate in the migration of our application to the cloud
OUR TECHNICAL STACK
Backend: Ruby on Rails 5 / MySQL / Redis / Sidekiq
Frontend: Sass / Haml / Bootstrap 4 / ES5 / jQuery (migrating to React) + 2 mobile apps (React Native)
Numerous API used: Stripe, Twilio, Google Maps, Slack, Zoho…
Code Quality with Rspec, Capybara, Rubocop (CI on CircleCI)
Git versioning, systematic code reviews and preproduction testing
Hosting: Ubuntu server at OVH, to be migrated to Google Cloud or AWS
Agile methodology, using Trello and Slack
OUR WORKING ENVIRONNEMENT
We are developpers with high technical expectations, from various backgrouds, living in Paris, Angers or Angoulème. Our work allows tousands of clients to be connected to the best professionnal available for them.
Wecasa has a strong technical culture, with a high need for automatisation. Our machine learning algorithms allow the best fit between a client and a professionnal, and our Rails application handles all the transaction workflow (even if our monolithic architecture will have to be migrated to a micro-services architecture in the future).
We are particularly committed to our users satisfaction, both our clients and our professionnals. This satisfaction is reflected in our business metrics: Wecasa has a growth of +20% / month over the past 18 months.
We work daily with passionnate collegues of very different roles. In addition to the interactions with the product team, we collaborate with marketing, customer care, B2B relationship, data sciences, etc.
OUR PROPOSITION
CDI in Paris 18ème (Métro Marcadet-Poissoniers)
Possible remote working 4 days/week (-> at least 1d/week in our office)
→ Remote tools already set-up, a cofounder and several devs are almost full-remote
Salary: 45-60 k (to be adapted according to profile and experience)
Availability: ASAP
2000€ budget to choose your material
Swile card
Free cleaning, massage, haircut and beauty prestations every month
A dynamical startup environment and a great team !
Profil recherché
YOUR PROFILE
Rails developper with several years or relevant work experience
YOUR QUALIFICATIONS
✓ Ruby on Rails expertise
✓ Qualifications in integration (HTML5, SCSS, Bootstrap) or in DevOps
✓ Knowledges in Linux system administration or in React (JS ou Native) would be nice to have
✓ Interest and abilities to learn and share your knowledges
Déroulement des entretiens
1) Call
2) Technical test
3) Interview in our office
Découvrez l'équipe de Wecasa
Ce contenu est bloqué
Le cookie Youtube est obligatoire pour voir ce contenu
Questions et réponses sur l'offre
Add to favorites

Share on Twitter

Share on Facebook

Share on LinkedIn
We thought these articles might interest you
Get inspired with this selection of articles