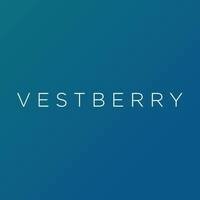 Vestberry
Graphic Designer (marketing)
Freelance

 

Salary between €120 and €240 / day

Possible full remote
The company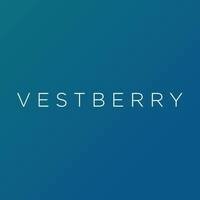 Vestberry
Software, FinTech / InsurTech, SaaS / Cloud Services
The job
Graphic Designer (marketing)
Freelance

 

Salary between €120 and €240 / day

Possible full remote
Who are they?
For the last four years, Vestberry has been building a fintech analytical tool that's helping manage billions of dollars worth of Private Equity & Venture Capital fund investments. They are on track to becoming the industry's standard for portfolio management thanks to customers like Atomico - the 2nd largest EU VC fund, which invested in companies like Wolt, Skype, or Stripe. To reach their ambitious, but realistic goals, they are looking to grow their team.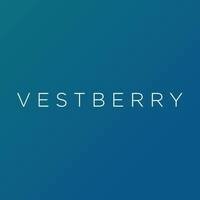 Visit the profile
Sheetal Philip, Head of Business Development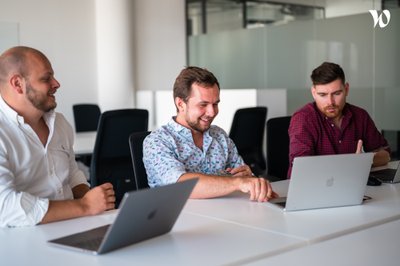 Marián Beňo, Senior Product Manager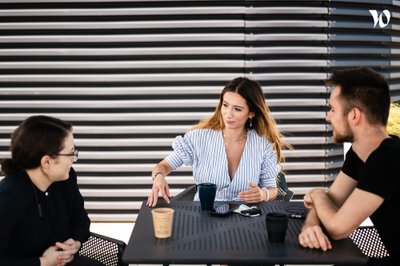 Job description
Hello from Vestberry! Our company is entering a growth stage at which marketing becomes increasingly important. We are operating in a market where trust is an important factor for client-facing communication and we understand that professional high-quality visuals play a very important role in our company's success. If you choose to join our team, you will get the chance to boost our design, both product & communication, to the next level, helping us to become a company that we can all be proud of. You will get the chance to work independently and have responsibility for the whole area around visual design.
Responsibilities
We expect you to work very independently and maintain a partner – not supplier – mindset. Marketing people will rely on you, as our expert in the field, to help them deliver the best possible results.
Your main responsibilities are:
Designing all online communication visuals (social media content, product and hiring online ads, white papers, case studies, and more).
Designing all company content (internal and external) - internal documents, visuals for presentations for client-facing colleagues, presentations for internal events.
Designing all offline communication materials - brochures, leaflets, roll-ups, conference stands, company branding in office space, business cards, and more.
Designing high-quality product visualization - mockups.
Maintaining and developing Vestberry brand guidelines.
What we offer
We believe Vestberry is an opportunity to work on a successful local project in the fintech sector with clients worldwide. It's still "just work," and we try not to take ourselves too seriously, but we place importance on creating an environment where we can enjoy ourselves most of the time.
Vestberry isn't our first rodeo. While our average age is 30, we've already been through stuff, know where our boundaries are and have a culture where it's OK to admit we don't know something. That's why we love people who know more than us and frequently engage them as consultants or hire them full-time. Also, we have an atmosphere of mutual trust and growth. We share "typically hidden" details during our all-hands, answer all questions, and often have team-generated sessions where we learn from each other. You can read more about us at https://linktr.ee/vestberry.
Work-life balance
Vacation days & sick days: Take the time you need to recharge and come back full of new ideas and energy. Everyone is guaranteed a minimum of 20 - 25 vacation days.
Flexible hours & work from home: We let you structure your work schedule around your needs and it is up to you where you work. We welcome you to join us in the office from time to time.
MultiSport card: Everyone gets a fully paid MultiSport card to enjoy various sports and wellness facilities.
Team bonding
Quality time with the founders: Get 1on1 time with a founder to talk about anything. Share your ideas, ask for advice or just bond. Book one of the "Talk to me about anything" slots in their calendar.
Company offsites: Twice per year, we get away from the office for a few days, reflect, and have meaningful discussions about strategy, and the future of the organization.
Team breakfast: Twice a month, we take a long morning and catch up with colleagues from other teams on both work & fun topics over a delicious breakfast.
Office life
Great office location: We've got a private office within Campus Cowork in Bratislava's city center, overlooking the Presidential Palace (say hello to Madam President). There is a rooftop terrace on the 7th floor as well.
Pet-friendly colleagues: Most of our colleagues have a dog or other pets. We even have a #cutenessoverload channel on Slack where you share your cute pet moments. Anyhow, your furry friend is welcome to join you at the office.
Plants all around: Forget about the concrete jungle and unwelcoming office buildings. In the Vestberry office, there are more plants than people. Welcome to our jungle.
On-site coffee shop: Need a coffee break? Campus Cowork has an on-site coffee shop with great coffee and various snacks. Order a cup of coffee and head to the 7th-floor rooftop terrace to enjoy it.
Preferred experience
Regardless of the specifics of your career journey, you should be able to demonstrate:
Experience with Figma, Adobe Photoshop, and Adobe Illustrator.
Eagerness to get a deep understanding of our B2B SaaS platform.
Conceptual thinking, the ability to assess the needs of different stakeholders and process them into marketing materials independently.
Communication skills that include professional English (written/spoken).
Nice-to-have qualification:
DTP basics - the ability to create press data (such as business cards, leaflets, and brochures) - is a plus.
Ability to create simple animations for the website and social media.
Experience with a B2B product/company.
Affinity to the fintech industry.
If you are interested, please send us your CV and portfolio in ENGLISH.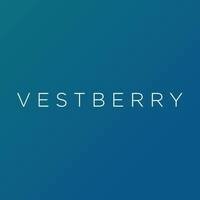 Vestberry
Interested in this offer?
Questions and answers about the offer
Share on LinkedIn

Share on Facebook

Share on Twitter