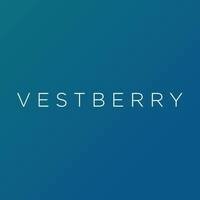 Vestberry
VC/PE Consultant
Permanent contract

 

Salary between €160 and €400 / day

Possible full remote
The company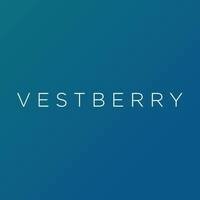 Vestberry
Software, FinTech / InsurTech, SaaS / Cloud Services
The job
VC/PE Consultant
Permanent contract

 

Salary between €160 and €400 / day

Possible full remote
Who are they?
For the last four years, Vestberry has been building a fintech analytical tool that's helping manage billions of dollars worth of Private Equity & Venture Capital fund investments. They are on track to becoming the industry's standard for portfolio management thanks to customers like Atomico - the 2nd largest EU VC fund, which invested in companies like Wolt, Skype, or Stripe. To reach their ambitious, but realistic goals, they are looking to grow their team.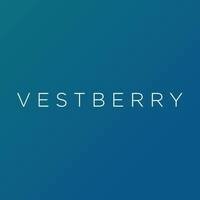 Visit the profile
Sheetal Philip, Head of Business Development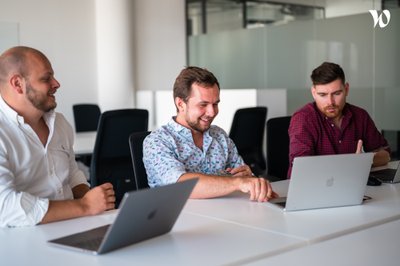 Marián Beňo, Senior Product Manager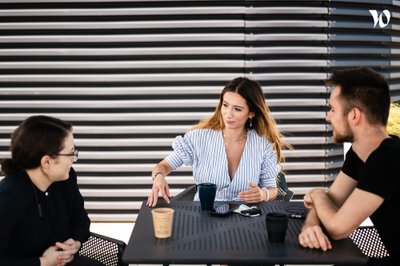 Job description
Hello from Vestberry! Over the last three years we've built (what we believe is) the most comprehensive venture capital and private equity portfolio monitoring tool out there. You don't have to take our word for it - customers like Atomico seem to agree while many more are coming on board (with zero churn so far).
To keep strengthening our market position, we are looking for an expert in fund management, administration, and accounting. We've designed a tool that can capture transaction and portfolio data well, and want to keep expanding our offering with reporting/analytics and further using it in interesting ways. Do you want to guarantee the quality and accuracy of our software while building a new standard for portfolio monitoring with us?
Role Expectations:
You will become one of our VC/PE industry experts, helping us understand the intricacies of the industry and further develop our software, and our internal team so that we can continue being the thought leaders and improve the internal processes of our clients.
You will help our clients and our product team to understand the industry topics from calculation methodologies to fund mechanics. You will work on designing, documenting, and explaining ways of capturing client reality within our tool.
You will contribute to or lead our employee and customer education (from training curriculum to documentation).
You will cooperate with the marketing team on strategic industry-specific topics and content.
Examples of problems we'd expect you to tackle could include:
Fitting "exotic" transactions into our existing investment ledger logic.
Verifying the accuracy and regulatory compliance of client transactional data.
Designing TVPI/DPI calculation when the fund is doing recallable distributions.
Helping the marketing team to create a successful marketing strategy that resonates with VC/PE investors.
We believe is this an excellent opportunity for people with expert VC/PE knowledge who want to deepen their understanding of the market while "productizing" what they already know. You could work with our CPO Matej, CTO Jano, and Senior Product Manager Marián on extrapolating our detailed industry knowledge into a scalable fintech solution. You can watch this 2 min interview with Marián to get a better feel for the people you could work with https://www.youtube.com/watch?v=k_rRPCvT_2E.
What we offer:
We believe Vestberry is an opportunity to work on a successful local project in the fintech sector with clients worldwide. It's still "just work," and we try not to take ourselves too seriously, but we place importance on creating an environment where we can enjoy ourselves most of the time.
Vestberry isn't our first rodeo. While our average age is 30, we've already been through stuff, know where our boundaries are and have a culture where it's OK to admit we don't know something. That's why we love people who know more than us and frequently engage them as consultants or hire them full-time. Also, we have an atmosphere of mutual trust and growth. We share "typically hidden" details during our all-hands, answer all questions, and often have team-generated sessions where we learn from each other. You can read more about us at https://linktr.ee/vestberry.
Work-life balance
Vacation days & sick days: Take the time you need to recharge and come back full of new ideas and energy. Everyone is guaranteed a minimum of 20 - 25 vacation days.
Flexible hours & work from home: We let you structure your work schedule around your needs and it is up to you where you work. We welcome you to join us in the office from time to time.
MultiSport card: Everyone gets a fully paid MultiSport card to enjoy various sports and wellness facilities.
Team bonding
Quality time with the founders: Get 1on1 time with a founder to talk about anything. Share your ideas, ask for advice or just bond. Book one of the "Talk to me about anything" slots in their calendar.
Company offsites: Twice per year, we get away from the office for a few days, reflect, and have meaningful discussions about strategy, and the future of the organization.
Team breakfast: Twice a month, we take a long morning and catch up with colleagues from other teams on both work & fun topics over a delicious breakfast.
Office life
Great office location: We've got a private office within Campus Cowork in Bratislava's city center, overlooking the Presidential Palace (say hello to Madam President). There is a rooftop terrace on the 7th floor as well.
Pet-friendly colleagues: Most of our colleagues have a dog or other pets. We even have a #cutenessoverload channel on Slack where you share your cute pet moments. Anyhow, your furry friend is welcome to join you at the office.
Plants all around: Forget about the concrete jungle and unwelcoming office buildings. In the Vestberry office, there are more plants than people. Welcome to our jungle.
On-site coffee shop: Need a coffee break? Campus Cowork has an on-site coffee shop with great coffee and various snacks. Order a cup of coffee and head to the 7th-floor rooftop terrace to enjoy it.
Preferred experience
You might have noticed that the salary range for this position is wide. That's because we want to give space to relatively junior specialists if they already have a wide breadth of industry knowledge, but are also ready to work with seasoned veterans of the industry. While not essential for the role, any technical/product background and/or ability to write content are strong value-adds that we are prepared to reward accordingly.
Whether you are coming from a fund administrator, internal finance team, or elsewhere, you should be able to demonstrate:
Deep understanding of fund mechanics like drawdowns, distributions, fund expenses, management fees, carried interest, and their impact on fund metrics.
Expert grasp of fund metrics like TVPI, DPI, RVPI, MoIC, IRR (Gross/Net), and their calculation methodologies.
Familiarity with Invest Europe regulation, ILPA, IPEV valuation guidelines, EIF requirements, and others.
We'd expect you'll also have some finance certifications like ACCA/CFA, but we care about your knowledge instead of a certificate.
Strong analytical skills demonstrated by your comprehensive understanding of LP reporting, ability to visualize data (whether with good'ol PowerPoint or in tools like Tableau, PowerBI, …), and expert grasp of Excel (you INDEX(MATCH()) instead of VLOOKUP()).
Confident communication demonstrated by the ability to break down complex problems into pieces in an orderly way, understand their intricacies, and describe a solution that a client will understand. In English of course.
If you are interested, please send us your CV in ENGLISH.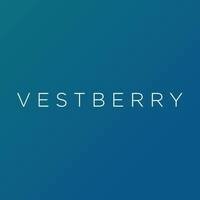 Vestberry
Interested in this offer?
Questions and answers about the offer
Share on LinkedIn

Share on Facebook

Share on Twitter