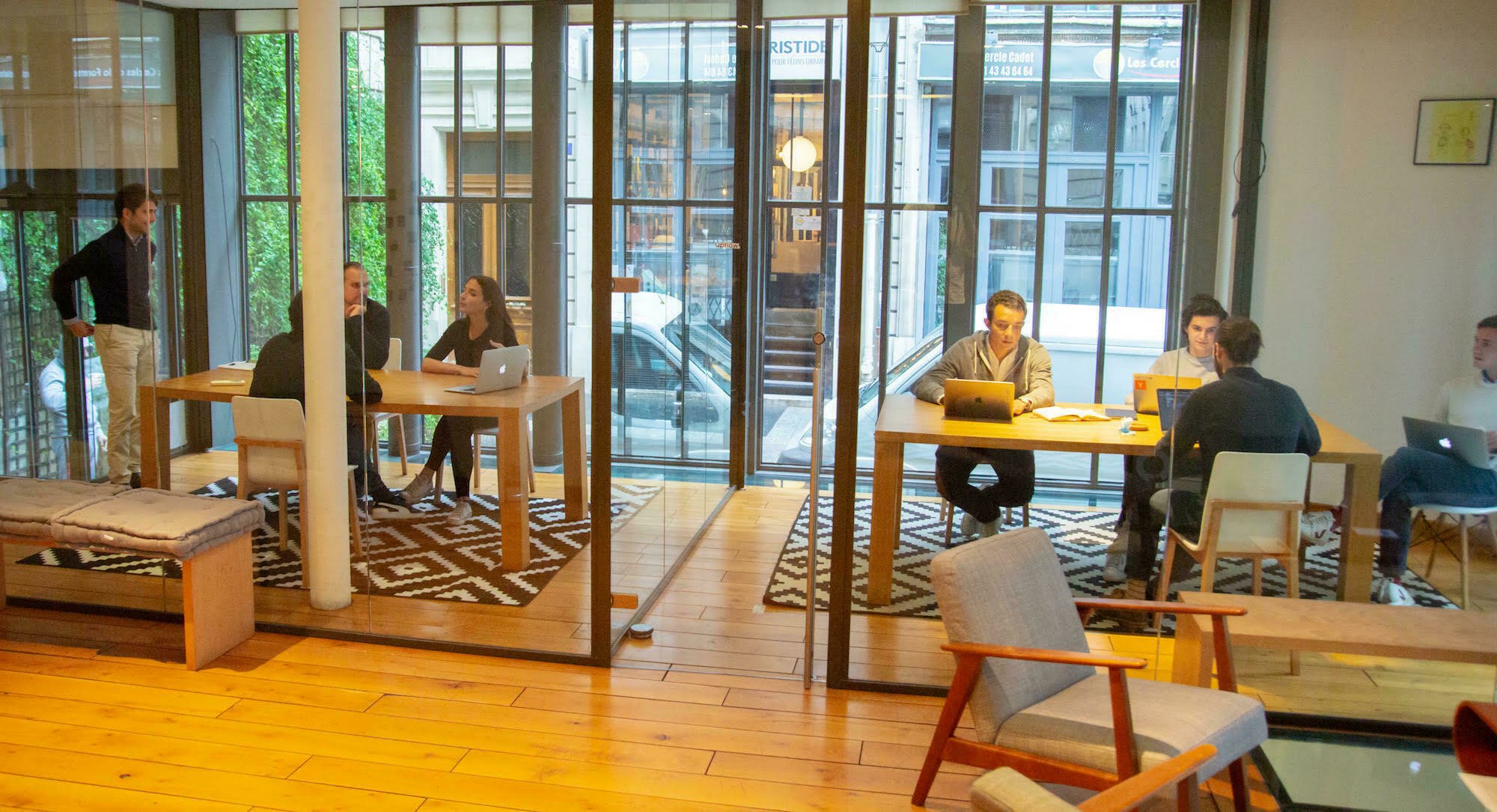 Upflow
Data Analyst (H/F)
Permanent contract

 

Paris

Occasional remote authorized

Master's Degree

> 3 years
The company
Upflow
The job
Data Analyst (H/F)
Permanent contract

 

Paris

Occasional remote authorized

Master's Degree

> 3 years
About
About Upflow
At Upflow, we're building the platform revolutionizing how B2B businesses get paid.
Today, most companies are still struggling to collect payments from their customers: hundreds of unpaid invoices, anarchic communications, multiple payment methods. They lose tons of hours on zero value-added tasks, suffer from late payments that hinder their growth, and sometimes simply go bust because of cash flow issues. It's time for a change.
Upflow is the modern hub to manage all data exchanges, communications, and payments to get paid faster, simpler. We are a product-led organization solving this problem with a tech approach.
We've launched in 2018 and are trusted by hundreds of awesome users in the EU & US including Lattice, Front, Triplebyte, Iziwork, Adikteev, Proxyclick, and more. We're also backed by leading investors (YCombinator, 9yards, eFounders) and top executives business angels from N26, Square, Mercury, Uber, and Netsuite.
We're a remote-friendly, distributed team across 3 continents and rapidly expanding. Now's a perfect time to join if you're looking for an exciting international experience.
For more information, please visit our website www.upflow.io or check out our product demo here: https://demo.upflow.io
Job description
About the role
We are looking for an optimistic problem-solver with an urge to build, improve and own key data & analytics processes and generally sharpen up our Data Game™ across the board at Upflow.
You are the right fit if you deeply believe that the ability to quickly deliver meaningful analyses built on top of clean, consistent data is a massive competitive advantage and one of the most powerful forms of leverage in business — from improving operational efficiency to informing strategic initiatives.
As the founding Data Analyst you will have a critically central role and be instrumental in ensuring excellence in all data initiatives at Upflow. This role is for you if you are a full-stack analytics person, who can interact with other teams and work across the stack from building simple data pipelines to creating new processes with operators or delivering analyses to the leadership team.
You will report to our Paris, France HQ and be initially integrated within the Operations team.
How you'll make an impact
The founding Data Analyst is responsible for originating, driving, implementing, and supporting data initiatives at Upflow across the Business and Product teams centered around business intelligence and reporting — working hand-in-hand with leadership, operators and external stakeholders (investors, vendors, customers) alike.
You'll mostly work with the Business teams (Sales, Success, Finance, Marketing & Growth) on initiatives centered around business intelligence and reporting, with occasional ad-hoc analyses with the Product team:
Design, implement and maintain key BI/product dashboards on top of our data warehouse and in the business tools within our stack. Enable operational and leadership teams to answer important business questions quickly and reliably.
Develop quantitative analyses to inform business + product decisions, providing teams with the tools to measure their impact and hold themselves accountable. Help frame and transform business unknowns into measurable outcomes.
Explore Upflow-generated and external data to uncover insights, identify opportunities and/or detect problems, and extract meaning for stakeholders to drive action — example: industry benchmarks for Marketing
Promote and embody our strong data culture at Upflow — with emphasis on data quality/consistency and meaningful KPIs engineering (as opposed to "vanity metrics").
Our current stack:
Postgres for prod DBs
Segment for frontend events (+ a few backend ones)
Stitch pulling most of the above into our BigQuery warehouse + from other business tools (Salesforce, Hubspot, Chargebee,…)
Periscope/Sisense for BI on top of BigQuery
Preferred experience
Who we're looking for 🕵
First-principles thinker with an ability to deconstruct complex problems into prioritized & solvable subsets
3+ years experience in a Data/Business Analyst role, ideally in a high-growth SaaS company
Data and dataviz nerd. Data-driven but not data-fetichist: you are able to find the right balance between quanti & quali, and know the meaning of "statistical significance"
Deep expertise in SQL: aggregation/window/time functions, complex joins/subqueries/CTEs, efficient and reusable views hierarchies/infrastructure
Excellent command of at least 1 BI tool among: Periscope, Looker, Mode, Tableau, or Metabase
Excellent command of Excel / Gsheet, including more advanced functionalities (index/match, array formulas, sumproducts)
Empathy and humility: you strive to solve business problems for people with data, knowing it is a means to an end
You obsess over optimizing for speed and efficiency, with scalability in mind
You can work autonomously and safely on production systems
You communicate clearly & concisely with internal and external stakeholders of varying levels of data literacy and expertise
Strong appetite to work in an international, distributed & remote-first environment
Speaks & write English fluently, although native level isn't required
Nice-to-have (not mandatory)
Experience with Python
Experience with no-code/low-code tools like Zapier and Integromat
Familiar with dbt, Airflow
Familiar with Gscript/VBA
Keen interest in B2B finance and payments
Recruitment process
Process overview
Applying at Upflow really is a two-way process between you and us. We need you to want to work with us you as much as we want to work with you!
We strive to keep things efficient for you & us by going through the whole process in 2-3 weeks end-to-end.
📝 You apply: show us you're smart, show us you're a builder — be convincing about why you, why us, why now!
🎧 Screening: 20 min in Visio to answer your first questions about Upflow and make sure we're on the right path.
🤩 Interview: 45 min in Visio with your hiring manager to get to know each other and answering your questions. Be prepared, be curious.
🤓 Case: your time to shine! We usually provide a detailed written technical test allowing you to showcase your capabilities.
✅ Ref checks: we always take the time to do a few ref checks from your previous lives. That will help us understand how to get you onboard.
🤝 Interviews 2nd round: you meet with 1 co-founder and 1/2 peers as needed.
🍺 Meet the team (remote in these COVID times!): we give you a chance to meet other team members and making sure you'll feel part of our family.
Meet the team
This content is blocked
Youtube cookies are required to show you this content
Questions and answers about the offer
Add to favorites

Share on Twitter

Share on Facebook

Share on LinkedIn