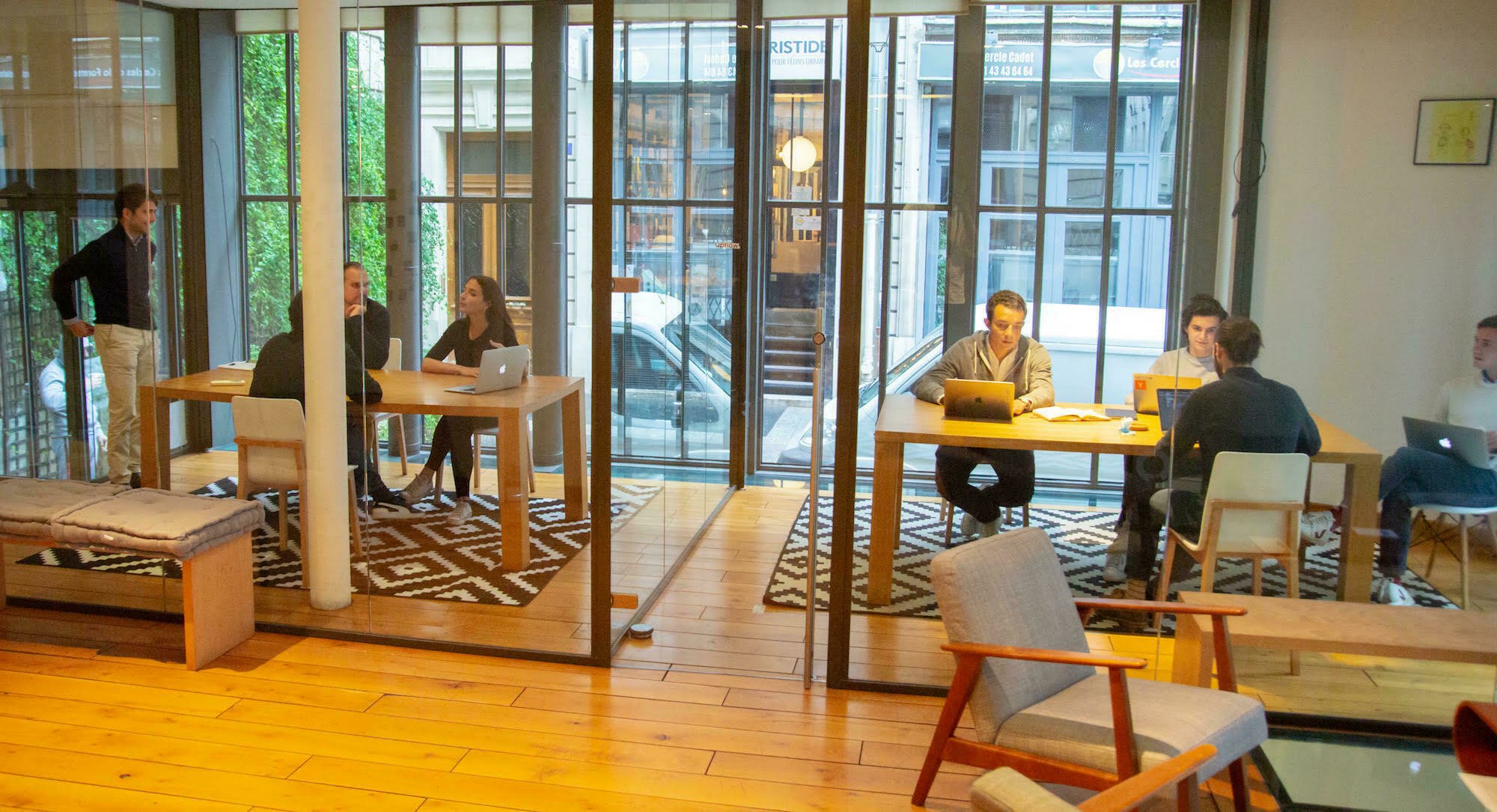 Upflow
BDR - US Market
Permanent contract

 

New York
The company
Upflow
The job
BDR - US Market
Permanent contract

 

New York
About
At Upflow, we're building the platform revolutionizing how B2B businesses get paid.
Today, most companies are still struggling to collect payments from their customers: hundreds of unpaid invoices, anarchic communications, multiple payment methods. They lose tons of hours on zero value-added tasks, suffer from late payments that hinder their growth, and sometimes simply go bust because of cash flow issues. It's time for a change.
Upflow is the modern hub to manage all data exchanges, communications, and payments to get paid faster, simpler. We are a product-led organization solving this problem with a tech approach.
We've launched in 2018 and are trusted by hundreds of awesome users in the EU & US including Lattice, Front, Triplebyte, Iziwork, Adikteev, Proxyclick, and more. We're also backed by leading investors (YCombinator, 9yards, eFounders) and top executives business angels from N26, Square, Mercury, Uber, and Netsuite.
We're a remote-friendly, distributed team across 3 continents and rapidly expanding. Our primary focus is to support our fast growth in the US. Now's a perfect time to join if you're looking for an exciting international experience.
For more information, please visit our website www.upflow.io, or check out our product demo here: https://demo.upflow.io
Job description
Your role at Upflow
This is an extremely exciting opportunity to join Upflow as our first US BDR!
Your primary focus will be to support our fast growth in the US by generating qualified business opportunities for the Account Executive team. We are looking for a motivated, talented and smart hunter to join our team. If you are eager and willing to learn and thrive off of building something great with close team collaboration in an exploding space, you have come to the right place!
As a Sales Development Representative at Upflow, you will develop key sales knowledge through mentorship and our sales training program. All of our BDR's will be on a promotion path with defined metrics to an Account Executive position.
As a BDR, you will:
Work at a best-in-class software provider that is revolutionizing the way companies get paid
Work with the Sales team to generate qualified opportunities
Work side by side with the Growth team to identify relevant prospects and collect the necessary data for prospecting actions
Build powerful outbound campaigns (daily call sessions, emails sequences through Salesloft)
Get on calls with prospects to understand their processes and challenges, and pitch them Upflow's value proposition
Maximize the number of demos booked for the Account Executive team
Develop a keen knowledge of a thoroughly built out sales tech stack (Salesforce, Salesloft, intercom, etc.)
Constantly improve our processes with best practices and learnings found along the way
Get trained to elevate your game and harness your skills
Preferred experience
Who you are
Bachelor's degree with a strong academic background
Always on top of your game! You love overcoming the challenges you set for yourself.
Passion for Technology and possess a high level of integrity
Rigorous and well organized
Strong sense of ownership - you are accountable for your actions and you are not afraid to commit to things.
Extremely coachable and approach new processes with an open-mind and eagerness to learn
Resilient & a hustler - if something does not work, you never give up and look for other solutions. Failure is not in your vocabulary.
Positive and forward-thinking - you have a lot of positive energy, and you are able to share it with the people you interact with!
Ambitious builder - you want to be part of an adventure and thrive for success!
Preferred: Cold-calling experience, you have zero fear of picking up the phone and getting things done
Why join us?
🗝 Key moment to join as one of the first employees as a true sales pioneer!
🔐 Defined promotion path to become an Account Executive; a true meritocracy
🚀 Best-in-class product in a massive market
💨 Fast-moving environment - you will never stop learning and growing.
🌎 International environment - work with team members in the US and around the globe.
🪐 Work on-site in NYC (in the works), 100% remote or something in between.
💶 Competitive salary package (fixed salary with high and uncapped bonuses, equity) & benefits
👨‍👩‍👧‍👦 Last but not least, a strong company culture and inspiring individuals to work with!
Recruitment process
Recruitment process
Screening and role assessment with Ian (Sales Director)
Business Case and review with Ian
Meeting with the team
Final call
Meet the Upflow team
This content is blocked
Youtube cookies are required to show you this content
Questions and answers about the offer
Add to favorites

Share on Twitter

Share on Facebook

Share on LinkedIn
We thought these articles might interest you
Get inspired with this selection of articles