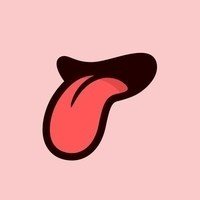 TASTER
Operations Manager
Permanent contract 

Starting date:  

London

> 3 years
The company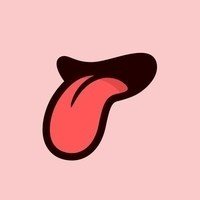 TASTER
FoodTech

From 50 to 250 employees
The job
Operations Manager
Permanent contract 

London
This position was filled!
About
Founded in 2017 by Anton Soulier, one of Deliveroo's first executives and food fanatic, Taster has quickly become a hugely successful, speedily expanding, international food tech brand.
The foundations were created of an idea that's thriving - a premium experience, sustainable all round, and most importantly delicious restaurant quality delivery-only food that travels well.
They create their own digital-only food concepts, currently counting at three brands, with their own tech to keep it on a sustainable path - including an algorithm that accurately predicts the right amount of ingredients to order and prepare for each of our restaurants' dishes on a daily basis. A great way to drastically reduce food waste.
Fast forward to their 2 year anniversary in July 2019, they now have 12 bases across Paris, London and Madrid, with more opening at lightning speed, and 3 City HQs in each. Taster kitchens contain six brands:
Mission Saigon - their Vietnamese cuisine,
Out Fry - their Korean Fried Chicken,
O Ke Kai - our Pacific Poke Bowls and Sushi.
Take-Out-Thai - rural Thai street food created by chef John Chantarasak
A Burgers – their veggie burger kitchen. Big flavour, no meat.
and Stacksando – MasterChef winner Tim Anderson serves up katsu sandos and more in this Japanese comfort kitchen
They outsource their delivery process over to Deliveroo and Uber Eats, leaving all their focus directly on the quality of the customer experience from beginning to delicious end.
Job description
ROLE
This role is instrumental to the achievement of the Taster Ambition. The Ops Manager will report to the Head of Kitchen Operations. It's an opportunity to join a dynamic organisation and contribute to the development and creation of iconic online food brands.
RESPONSIBILITIES
Bring to life and structure the organisation of our kitchens
Implement the Global Strategy at a local level
Accountable for P&L of his market by driving operating margin of each site according to company strategy
Responsible for the acquisition and set-up of new kitchens and concepts within existing kitchens, and relation with landlords
Leading the local strategy – understanding the cultural, legal and competitive landscape to ensure we are constantly evolving and innovating to respond to our customer needs;
Accountable for Kitchen Managers' KPIs
Manage recruitment and onboarding of new Kitchen Managers & Assistant Managers
Hold weekly and monthly meetings with the Kitchen Staff
Accountable for rotas structure according to company targets & organization
Responsible for the development and performance of the teams
Ensure optimal quality of service & standards met
Audit Kitchens regularly according to Taster standards
Regularly report into the Head of Kitchen Operations
Ensuring that all legal obligations and compliance rules are adhered to
50/50 HQ & Kitchens
Preferred experience
At least 3 years experience in a similar role with management responsibilities
Hands-on mentality, dynamic, positive, hard-working and adaptable in a evolving environment
Excellent communication skills (written and verbal)
An independent self-starter: you thrive in fast-paced environment and feel comfortable with a very high level of responsibility
Experience with operational and project management in QSR or food start-ups
Excited by start-up culture and development
Passion for Food
Questions and answers about the offer
Add to favorites

Share on Twitter

Share on Facebook

Share on LinkedIn
We thought these articles might interest you
Get inspired with this selection of articles