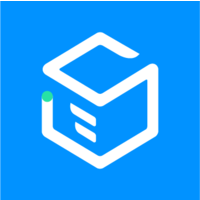 Stuart
Data Engineering Manager (Python)
Permanent contract

 

Possible full remote

> 2 years
The company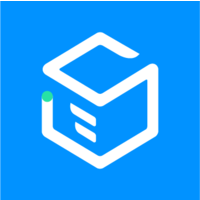 Stuart
Logistics, Collaborative Economy

From 250 to 2000 employees
The job
Data Engineering Manager (Python)
Permanent contract

 

Possible full remote

> 2 years
Who are they?
Stuart (DPD Group) is a sustainable 🌱 last-mile delivery company that connects retailers and e-merchants to a fleet of geolocalised couriers across several countries in Europe.
🚀 Our Mission
We are an impact-driven company that aims to build the future of logistics for a more sustainable world: shared, efficient and reliable. We are committed to creating a new standard for urban deliveries that meet today's environmental and social challenges while offering a premium delivery experience blending speed, flexibility and convenience. Our motto: "Make every delivery a moment all of us can truly celebrate!"
More than 2000+ leading brands already partner with us across Food, Grocery, Retail, and eCommerce to deliver all types of goods at the tap of a button.
Stuart is a highly diverse and inclusive company of 700+ talents from 90+ countries working in Paris 🇫🇷, London 🇬🇧, Barcelona, Madrid 🇪🇸, Poland 🇵🇱 and remotely around the world 🌍. It's the right moment and the right place for us to make an impact on millions of people, as home delivery services hit a record high. And guess what? You can help us fulfil our vision 🙌
Job description
💎 The Position
We are looking for an Engineering Manager to join us at Stuart helping to develop our real-time logistics system.
Engineers at Stuart operate as part of cross-functional teams.
As an engineering manager, you will run a team of engineers comprising several technologies (Ruby, Scala, Python, Dart, ReactJS) and focus on delivery of team objectives, supporting the engineers, and hiring as needed.
Our teams are highly collaborative and our engineering managers are equal partners with our product managers working together to frame and understand the problem we are solving and ensuring our solutions meet our users' needs.
We have a very helpful and collaborative team culture where engineers support each others' efforts via regular pairing, internal demos, taking online classes together, mentoring & running internal conferences several times a year.
Learn more about our team via our engineering blog: Stuart Engineering – Medium  🤓
What will I be doing? 🤔
Be responsible for the sustainable delivery of your team focusing on reliable, scalable, and maintainable software.
Mentor and support the engineers on your team, helping them grow via coaching, mentoring, regular feedback, and performance reviews.
Work in partnership with the product manager and product designer of the team, helping to define roadmaps, OKRs, and manage projects.
Manage dependencies and technical debt.
Be active in the hiring process, and pro-actively hire to ensure the continued delivery of the team.
Share company vision and strategy with the team and provide clear context.
What do we need from you? 😎
2 years or more experience in a leadership role.
Solid technical experience (as an individual contributor at a senior level or above) in at least one of the core technologies used by the team.
Excellent written and spoken communication skills.
Fluent in English.
Not sure if this is you?
We understand that experiences are broad and come from many places. We appreciate that everyone potentially has something to contribute to our team and we'd still love to hear from you if your background doesn't completely match!
The stuff you wanna know 😉
Family-friendly work-life balance - work from home and flexible hours 🏡
Option to work remotely anywhere in France 🇫🇷
Ticket Restaurant by Swile (€13 daily with 60% paid by the company) 🥗
Unlimited access to Udemy for all your learning and development needs 📚
Stuart Academy with regular workshops, Stu-Classes, and Stu-Talks 🎓
Stuart is putting Mental Health Awareness first! Wellness Allowance (€40 monthly) to use in any gym or sport class 🧘
Private healthcare provided by Alan 🧑‍⚕️
Work in an international, dynamic and passionate environment with a company culture focused on learning and development 🎉
You've read all this way but you're missing a skill or two? No problem, it's our job to up-skill you to take your career to the next level. What we're trying to say is, don't be afraid to apply if you don't tick all the boxes  💪
At Stuart, we believe that employees today want to evolve in collaborative, high-growth environments where they can demonstrate their abilities and thrive both professionally and personally. We are convinced that employees need to find alignment between their inner values and their company's culture and mission to unlock their full potential. We work to create a culture of empowerment, continuous learning and growth where everyone can bring expertise, own projects and easily measure their impact 🙌
Stuart is proud to be an equal opportunity workplace dedicated to promoting diversity. We don't discriminate on the basis of race, religion, colour, national origin, gender, sexual orientation, age, marital status or disability status 💙
Please note: Our Talent Acquisition Team is international coming from across the world 🌍 We kindly ask you to please submit your CV and application in English so that it can be reviewed correctly (unless the job posting is in a language other than English). Thank you 🤗
Want to learn more about us? Visit https://stuart.com/about-us/ 
Questions and answers about the offer
Add to favorites

Share on Twitter

Share on Facebook

Share on LinkedIn