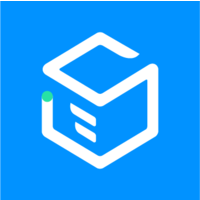 Stuart
Cloud Engineering Manager (Remote)
Permanent contract

 

Possible full remote
The company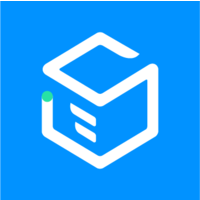 Stuart
Logistics, Collaborative Economy

From 250 to 2000 employees
The job
Cloud Engineering Manager (Remote)
Permanent contract

 

Possible full remote
Who are they?
Stuart (DPD Group) is a sustainable 🌱 last-mile delivery company that connects retailers and e-merchants to a fleet of geolocalised couriers across several countries in Europe.
🚀 Our Mission
We are an impact-driven company that aims to build the future of logistics for a more sustainable world: shared, efficient and reliable. We are committed to creating a new standard for urban deliveries that meet today's environmental and social challenges while offering a premium delivery experience blending speed, flexibility and convenience. Our motto: "Make every delivery a moment all of us can truly celebrate!"
More than 2000+ leading brands already partner with us across Food, Grocery, Retail, and eCommerce to deliver all types of goods at the tap of a button.
Stuart is a highly diverse and inclusive company of 700+ talents from 90+ countries working in Paris 🇫🇷, London 🇬🇧, Barcelona, Madrid 🇪🇸, Poland 🇵🇱 and remotely around the world 🌍. It's the right moment and the right place for us to make an impact on millions of people, as home delivery services hit a record high. And guess what? You can help us fulfil our vision 🙌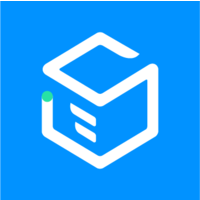 Visit the profile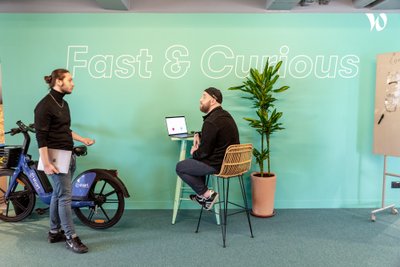 Meet Yousuf, Senior Solutions Engineer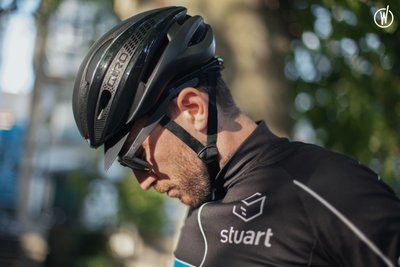 Meet Catherine, Global Sustainability Lead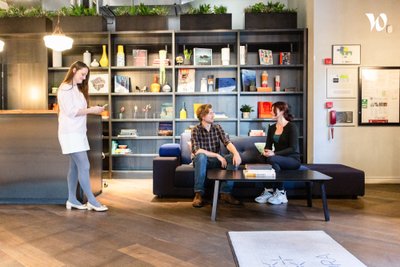 Job description
We are looking for a highly motivated Senior DevOps / Cloud Engineer Manager who will focus on automation and optimization of the platform's development management lifecycle.
You will have the opportunity to work fully REMOTE if you want to!
Our infrastructure in AWS is managed, among others, with Terraform, Ansible, Consul, Vault, Packer, Docker, Git(Hub), Python, Spinnaker, ArgoCD and Jenkins.
You will be part of a team of 14 DevOps Engineers with different skillsets, based in Europe.
What will I be doing? 🤔
Lead a small group of skilled Cloud Engineers (<=5 direct reports), doing 1:1 to ensure their personal progression inside the company and keeping their morale high. Management tasks should not take more than 10% of your working time.
Build tools to deploy, monitor and maintain our highly available, mission-critical cloud infrastructure, defining everything as code. This includes pipelines, templates and scripting in different languages.
Work with platform architects on software and system optimizations, helping to identify and remove potential performance bottlenecks.
Stay up-to-date on relevant technologies, plug into user groups, and understand trends and opportunities to ensure we are using the best possible techniques and tools.
Write useful documentation in your own projects.
🌈 Add to our amazing company culture that you can uncover here
Some of the specific challenges you will tackle
Handle variable load patterns and rapidly increasing demand through elastic system design
Help improve our existing immutable infrastructure
Take monitoring and observability to a new level by implementing Prometheus
Manage our development Kubernetes clusters and help productionize some of them.
What do we need from you? 😎
Experience managing small groups of engineers.
Strong background in GNU/Linux administration and scripting in bash/python.
Extensive experience with a public cloud provider, ideally AWS
Experience with automation and configuration management using Terraform.
Experience with Docker and knowledge of Kubernetes.
Knowledge of best practices and IT operations in an always-up, always-available mission-critical service.
The stuff you wanna know 😉
Work-life balance - work from home and flexible hours 🏡
Option to work remotely anywhere in Poland 🇵🇱
Meal Vouchers (40zł daily‎) 🥗
Unlimited access to Udemy for all your learning and development needs 📚
Stuart Academy with regular workshops, Stu-Classes, and Stu-Talks 🎓
Stuart is putting Mental Health Awareness first! Wellness Allowance (150zł monthly) to use in any gym or sport class 🧘
Private healthcare provided by Luxmed 🧑‍⚕️
Work-from-Abroad policy (enjoy 30 days per year working from anywhere!) 🏞
Work in an international, dynamic and passionate environment with a company culture focused on learning and development 🎉
At Stuart, we believe that employees today want to evolve in collaborative, high-growth environments where they can demonstrate their abilities and thrive both professionally and personally. We are convinced that employees need to find alignment between their inner values and their company's culture and mission to unlock their full potential. We work to create a culture of empowerment, continuous learning and growth where everyone can bring expertise, own projects and easily measure their impact 🙌
Stuart is proud to be an equal opportunity workplace dedicated to promoting diversity. We don't discriminate on the basis of race, religion, colour, national origin, gender, sexual orientation, age, marital status or disability status 💙
Please note: Our Talent Acquisition Team is international coming from across the world 🌍 We kindly ask you to please submit your CV and application in English so that it can be reviewed correctly (unless the job posting is in a language other than English). Thank you 🤗
Want to learn more about us? Visit https://stuart.com/about-us/ 
Questions and answers about the offer
Add to favorites

Share on LinkedIn

Share on Facebook

Share on Twitter