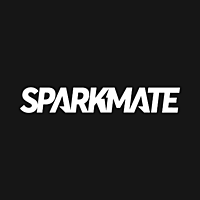 Sparkmate
Mechatronics engineer (internship) - Paris
Internship

 

(4 to 6 months)

Starting date:

 

Salary between €1K and €1.2K / month

Paris

Occasional remote authorized
The company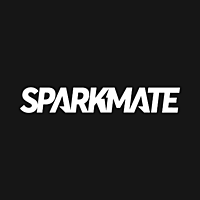 Sparkmate
The job
Mechatronics engineer (internship) - Paris
Internship

 

(4 to 6 months)

Starting date:

 

Salary between €1K and €1.2K / month

Paris

Occasional remote authorized
About
At Sparkmate, we believe that time to market is the key when launching a new product or a new business!
We are building up a team of product lovers and innovators to help entrepreneurs jump from an idea to an outstanding product as quickly as possible. We are a tribe with a wide range of skills, and we build products in matters of weeks rather than months, from fully digital to fully physical products, including complex IoT.
Sparkmate was born in 2020, growing in the context of a pandemic! To date, we haven't (and do not plan to) brought outside financing into the company. We are playing the long term game and will build something legendary, our plans go far beyond what anyone would imagine! After helping many clients in Europe develop their product, we're now on our way to expanding our horizons and building a truly international company with hubs all around the world! We are assembling a team of rockstars to help us make this legend an amazing reality!
Job description
🧱 How we build it
We are global: We thrive to be global and grow in diversity. As of today, we are present in 4 countries, speak more than 10 languages and have 8 nationalities in the team
We are a tribe: Our flat structure calls for a shared and distributed leadership. Being a leader may feel unnatural at first, but we believe and have been proven true that anyone can step up and own parts of a project. We are a team, we act like teammates and we call out anyone who does the opposite.
We are doers: We're given an incredible amount of freedom and autonomy at Sparkmate. That goes for everyone, from interns on up. We trust you to figure out how to approach a problem.
Rocking Fridays: every Friday is dedicated to the team, we don't work for clients. Team building, talks with amazing guests who share their knowledge and experience, crazy internal projects… every friday is different but the main purpose is learning and growing
✨ About the team
Sparkmate is designed for ambitious people who want to power the most innovative projects in the world! We are looking for passionate people with a team-player mindset, strong expertise and, above all, the ability to learn by doing in a fast-paced environment.
Our team is focused on providing the best product development experience to our clients, from understanding their needs and challenging their ideas, to building the best prototype and product we could imagine! We are incredibly diversified with lots of different expertises, from mechanics experts to cloud development wizards.
As part of the embedded electronics tribe, you'll be bringing to life complex products, usually mixing hardware and software. You'll have the responsibility to ensure the development velocity and keeping a smooth communication with our clients, while working on improving the quality of our deliverables and standards, from technical architecture, tools and technologies chosen to coding standards.
On the mechanics side, we're keeping a high velocity with a lot of internal prototyping and strong partners relationships. You can help us improve these, and bring in new ideas to get us even more efficient and fast.
Some of the products we have brought to life:
💻 Position :
You should consider joining us if this sounds exiciting to you:
You like to work in a high paced and exciting environment, we're working in milestones of 5 weeks in which we go through ideation, conception and development.
You're comfortable with asynchronous communication and English as you'll be working with other teammates from different nationalities and in different locations.
You're comfortable working in autonomy, owning your scope of work while collaborating on some parts of the projects and to make Sparkmate grow
You enjoy flexibility in your work, with flexible hours and partial remote possible.
You value learning as much as we do! We dedicate all our Fridays to fun side-projects, we have a system of continuous training and events to make everyone learn and grow.
You'll be joining our team in the French hub 🇫🇷, but working gloablly with all our teammates no matter their location
Preferred experience
🎯 What we expect from you
Solve technical problems of high scope and complexity
Contribute to product design and technical architecture design and conception
Be owner of your goals and build functional mechatronics solutions, while collaborating hand-in-hand on pluridisciplinary projects
Interact and collaborate with clients and projects leads
Recognize roadblocks to our efficiency as a team, propose and advocate improvements solutions
🥞 Tech stack
Think about products and systems and break them down into subsystems that you'll be able to develop. We work mostly with:
Eagle, Kicad
Fusion
3D printing, laser cutting, CNC machine
C/C++ , Python
Arduino, Raspberry Pi
However, languages and technologies can be learned! We value much more about your product development approach and general engineering skills than specific knowledge of NodeJS or Typescript.
It's okay if you don't meet 100% of the qualifications, we're ready to give you the keys to succeed at Sparkmate if we feel you're a great fit!
Recruitment process
Ready to join us ?
One last word about our hiring process. It typically follows a 6 steps process:
Application through WelcomeKit: Portfolio mandatory and a word about your motivation to join us (tell us why you think you could be a great fit!)
Personality tests
Call with the founders
Call with one teammate
Product and tech interview
Optional: One day in one of our hubs
Offer
Meet the team
This content is blocked
Youtube cookies are required to show you this content
Questions and answers about the offer
Add to favorites

Share on Twitter

Share on Facebook

Share on LinkedIn