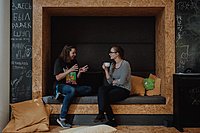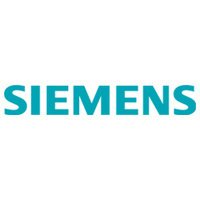 Siemens
Smart visuals – Business graphics - Prague
The company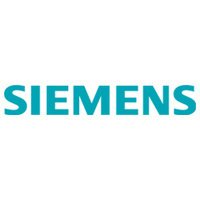 Siemens
Mobility, Supply Chain, Artificial Intelligence / Machine Learning, Electronics / Telecommunications, Automotive, Corporate Support, Accounting

> 2000 employees
The job
Smart visuals – Business graphics - Prague
Who are they?
Siemens is one of the largest technology companies in the Czech Republic. They have Long-established tradition and over 10,000 employees. The company operates in fields of industry, transport, infrastructure and healthcare, while their products and solutions influence the daily lives of thousands of people. They produce electricity, operate production in factories (even processes such as bottling beer), make buildings smarter and greener and build trains and underground trains that ensure safe transport. Last but not least, Siemens health devices have been improving population health for almost 130 years.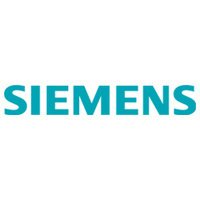 Visit the profile
Simona Hamerníková, Team Leader v GBS P2P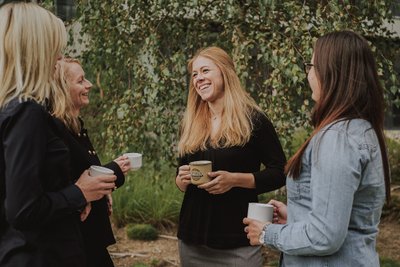 Lucie Gürtlerová, People & Leadership manager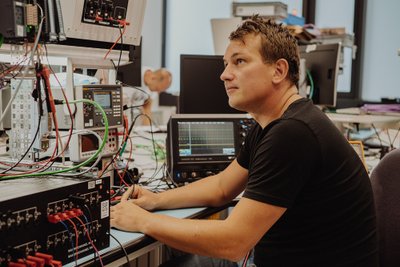 Viktor Žalud, Hardware Developer & Metrologist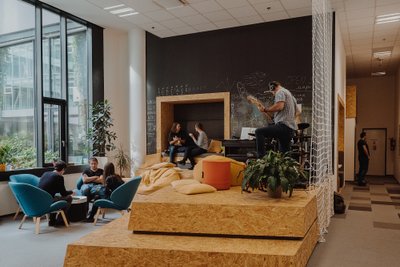 Job description
We develop networks that power and heat our cities intelligently. And support NASA in their explorations of outer space. For these and many other future projects, we need our team of "Smart Visuals" who bring skill, creativity, and dedication. People like you! Clever minds who like to get to the bottom of things and enjoy solving problems. We will give you the opportunity to really make a difference.
Take your next career step with us and join our international team in Prague.
What part will you play?
Every day, our consultants solve a different challenge – we are looking for someone with the capability to put their findings in compelling and effective layouts. We mainly focus on PowerPoint, but work also with other visualization tools, and we always appreciate input from creative minds!
You support our consultants in various business areas – from strategic concepts to in-depth analyses of current and future business to manage the successful and timely delivery to the client
You design/develop/update any solution in an understandable, powerful, modern and high-quality way
You pay strong attention to detail with emphasis on accuracy, quality and a critical eye in terms of aesthetics and proofreading
You can upscale any given visualization and turn it into an understandable and visually pleasing format
You enjoy being creative and have a "can-do mentality" that supports the whole department and actively support professional storytelling in a new set of processes
You communicate globally
If you know how to put business content into an effective visual, we are looking forward to your application!
You will be able to contribute to visualizing consulting results, as well as create website visuals, social media posts, newsletters, and many more.
What you need to make real what matters:
Proven creativity
An eye for detail and the willingness to learn fast
Advanced skills in working with MS Office applications, mainly PowerPoint, as well as Adobe Suite
Excellent command of the English language
Interest in new solutions for old standards and a digital attitude
Patience and agility, when confronted with difficult situations and a positive approach when there are times of high pressure
Excellent collaboration skills and the ability to work with people with diverse skills and backgrounds
Time management skills
Ability to work independently
We would like to get to know you better, if you think you can demonstrate a highly creative approach and you like various projects and tasks.
What we can offer to you in Prague:
5 weeks of vacation (up to 8 extra days can be purchased from the benefits budget)

Flexible working hours with a fixed core from 10:00-14:00

home office with 100 CZK net/day allowance

annual bonus with the possibility of transfer to cafeteria

e-vouchers worth 90 CZK/day

MultiSport card at a discounted price

annual cafeteria budget of at least CZK 24,000 with any use on the benefit-plus website (e.g. holidays, language course, cultural and sporting events, etc.)

contribution to life insurance or pension insurance paid from benefits

company kindergartens in Prague and Ostrava

the opportunity to become a Siemens shareholder and receive free shares
Benefits
Bonuses
Discount on company products / services
Flexible start/end of working hours
Meal tickets / catering allowance
Holidays 5 weeks
Educational courses, training
Cafeteria
Corporate preschool
Refreshments on workplace
Corporate events
Questions and answers about the offer
Add to favorites

Share on LinkedIn

Share on Facebook

Share on Twitter